Japan is a country that is full of festivals all year round. In summer there are many dance festivals and huge firework displays, and in winter some of the major events are the snow festivals. Endless winter festivals are held throughout the country, especially in the northern Tohoku and Hokkaido regions. These areas get a lot of snow every year and host snow festivals that attract people from all over. Each festival has its own unique features, such as kamakura (snow hut) and lanterns. Many travelers come to Japan in winter to ski in the amazing powder, but you don't want to miss out on these fun seasonal snow festivals either! Let's have a look at some of the best winter snow festivals in Japan!
1. Sapporo Snow Festival
We start off our list with without a doubt the most famous and one of the biggest winter festivals in all of Japan: the Sapporo Snow Festival. The Sapporo Snow Festival is held every year in early February at Ōdori Park, Susukino and other venues in Sapporo City. The highlight of this festival is the artworks that are created by carefully shaving large ice blocks. The ice sculptures come in all sizes and sorts, from the White House and the Arc de Triomphe in Paris to popular Japanese anime characters. Each piece is elaborately created and fascinates all who see it. But be sure to book your hotels and accomodations early as things tend to sell out quick!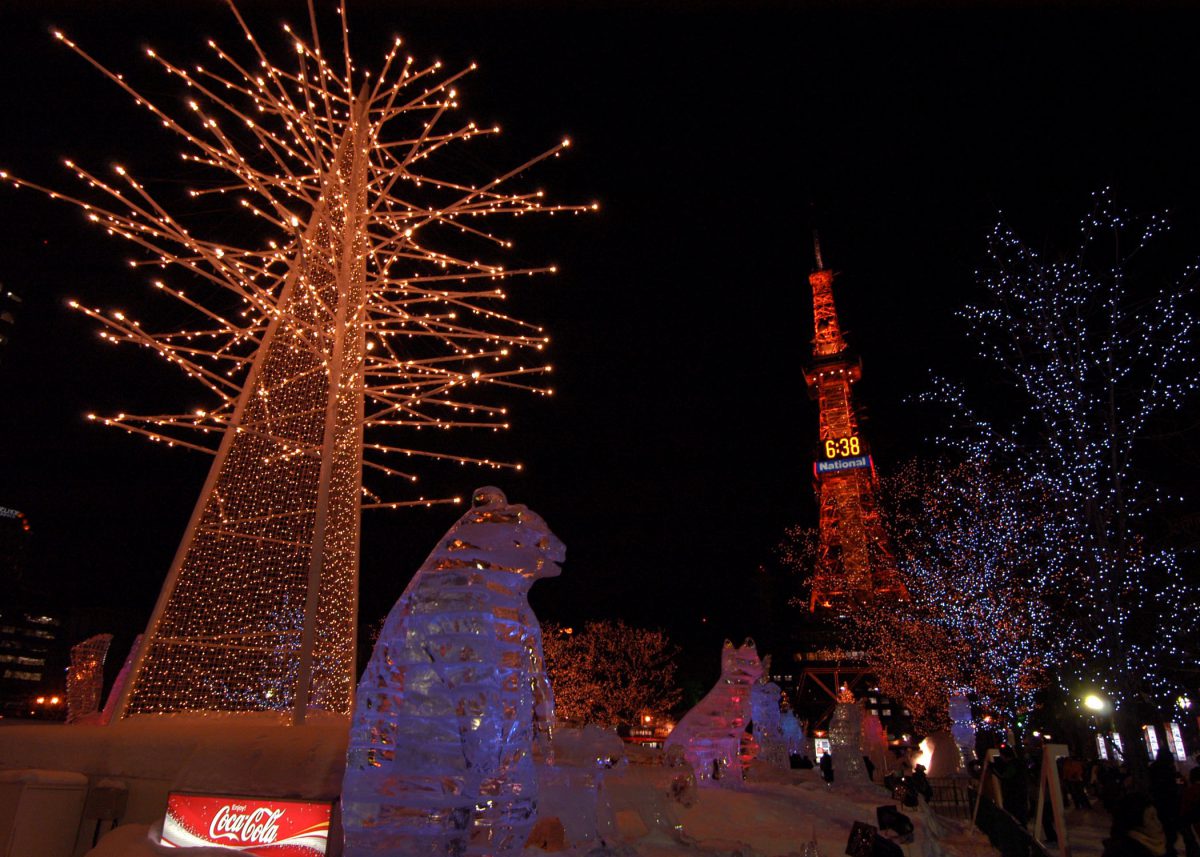 Sapporo Snow Festival 2023
February 4th (Sat.) – 11th (Sat.)
Sapporo Snow Festival
2. Jozankei Snow Lantern Festival
The Jozankei Onsen Snow Lantern Festival is another festival held in Sapporo. The festival was first held in 2011 with the idea of welcoming guests to all of the local ryokan and hotels with lit snow candles. About 2,000 snow candles decorate the whole area of Jozankei and what makes these candles extra special is that they are all handmade by the staff working at the hot spring resort. The numerous candles flickering in the snow are a very romantic sight at night, and make for a great date spot!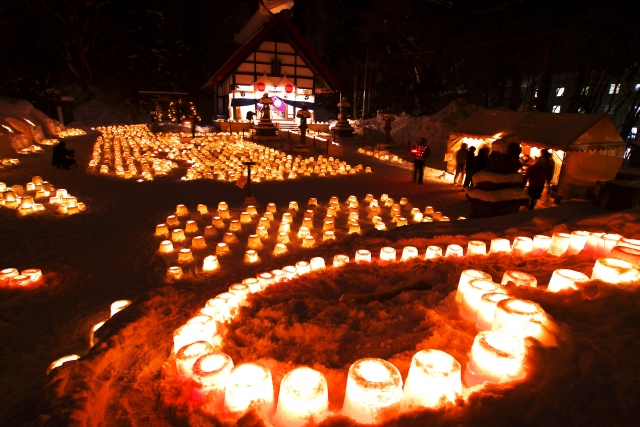 Jozankei Snow Lantern Festival 2023
January 28th (Sat) – February 4th (Sat)
Jozankei Snow Lantern Festival
3. Lake Shikotsu lce Festival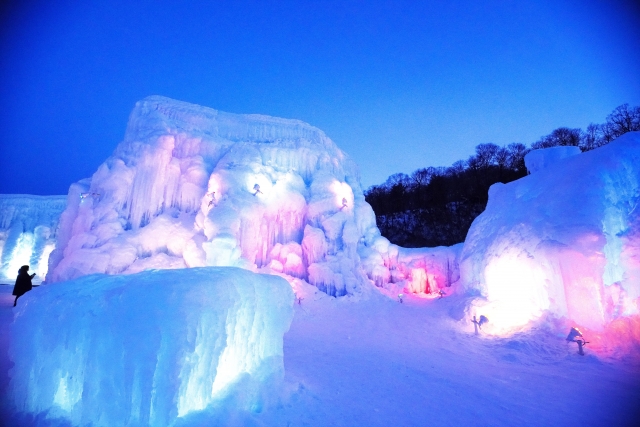 Lake Shikotsu Ice Festival is held in the hot springs around Lake Shikotsu, a caldera lake near Chitose of Hokkaido. The winter event includes stunning ice sculptures created by dripping lakewater, which is famous for its high transparency. At night, the ice sculptures are lit up with colorful lights, creating a fantastic sight. The magical frozen lake and its ice castles are a great way to enjoy a cold winter day! The Lake Shikotsu Ice Festival shows a completely different face in the daytime and at night and is well worth a visit no matter what time of day it is.
Lake Shikotsu Ice Festival 2023
January 28th (Sat) – February 23rd (Wed)
Opening hours 10am – 8pm
Illumination 4:30pm – 8pm
Chitose-Lake Shikotsuko lce Festival
4. Sounkyo Onsen Hyobaku Festival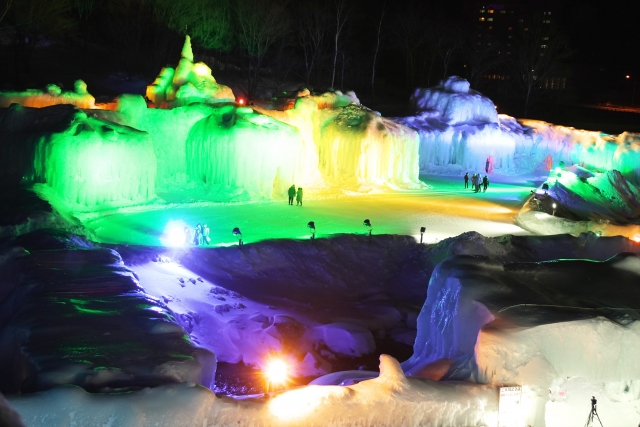 Sounkyo Onsen in Kamikawa-cho of Hokkaido is home to a beautiful ice waterfall festival every winter. In winter, the temperature in this area drops well below 0 and it is so cold that the water falling from the waterfalls freezes. Thanks to this natural phenomenon, the frozen waterfalls transform into a beautiful ice fantasy. This festival is held from evening to night, and there is also a stunning illumination that adds to the experience. There is a rest area where you can buy a hot drink as well as a spot for good photo ops that you don't want to miss.
Sounkyo Onsen Hyobaku Festival 2023
January 28 (Sat) – March 12 (Sun)
Sounkyo Ice Fall Festival
5. Hirosaki Castle Snow Lantern Festival
The Hirosaki Castle Snow Lantern Festival is held every winter in Hirosaki of Aomori Prefecture. This snow festival welcomes you with many handmade lanterns and miniature kamakura which are set up throughout Hirosaki Park. There are about 150 snow lanterns made by the locals, and about 300 miniature kamakura lined up near the lotus pond. Each of these snow lanterns has a picture of a Nebuta warrior. The snow lanterns are built around Hirosaki Castle, one of Japan's 12 original castles and a popular cherry blossom viewing spot in spring. In winter, the many sakura trees that are illuminated spectacularly, together with the kamakura and the lanterns surrounding the castle create a magical snowy kingdom.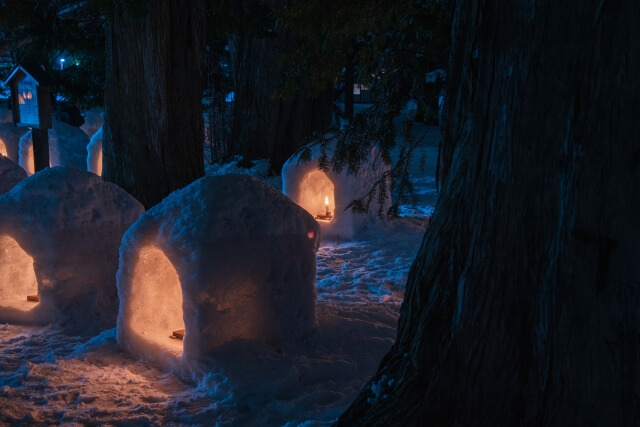 Hirosaki Castle Snow Lantern Festival 2023
February 9th (Thu) -12th (Sun)
10am – 9pm
Hirosaki Castle Snow Lantern Festival
6. Aizu Erosoku Matsuri (Aizu Painted Candle Festival)
An Aizu Erosoku is a traditional painted candle from the Aizu area of Fukushima. These candles with drawings of seasonal flowers such as chrysanthemums, peonies, and wisteria are all handmade. This festival has started to promote the beauty of this craftsmanship to many people. You can enjoy the warm candlelights in the snow during the festival.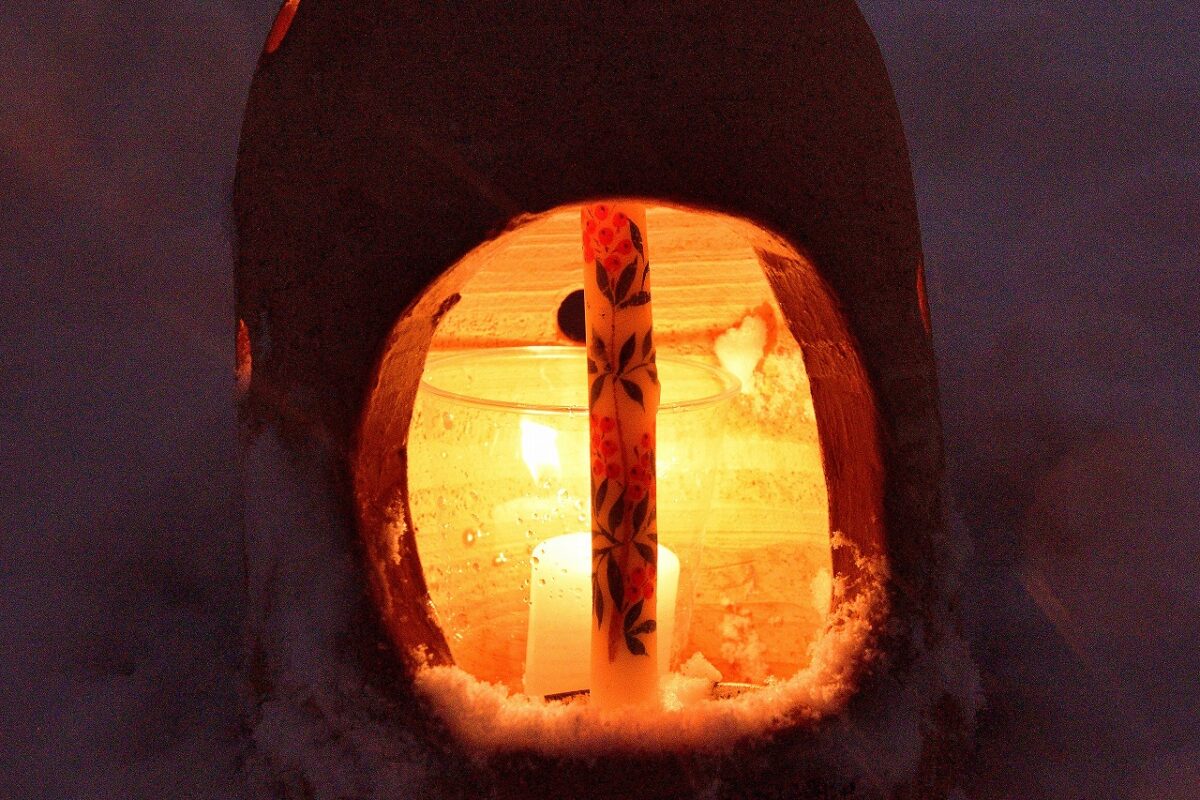 Aizu Erosoku Matsuri 2023
February 10 (Fri) – 11 (Sat)
Aizu Erosoku Matsuri
7. Yokote Snow Festival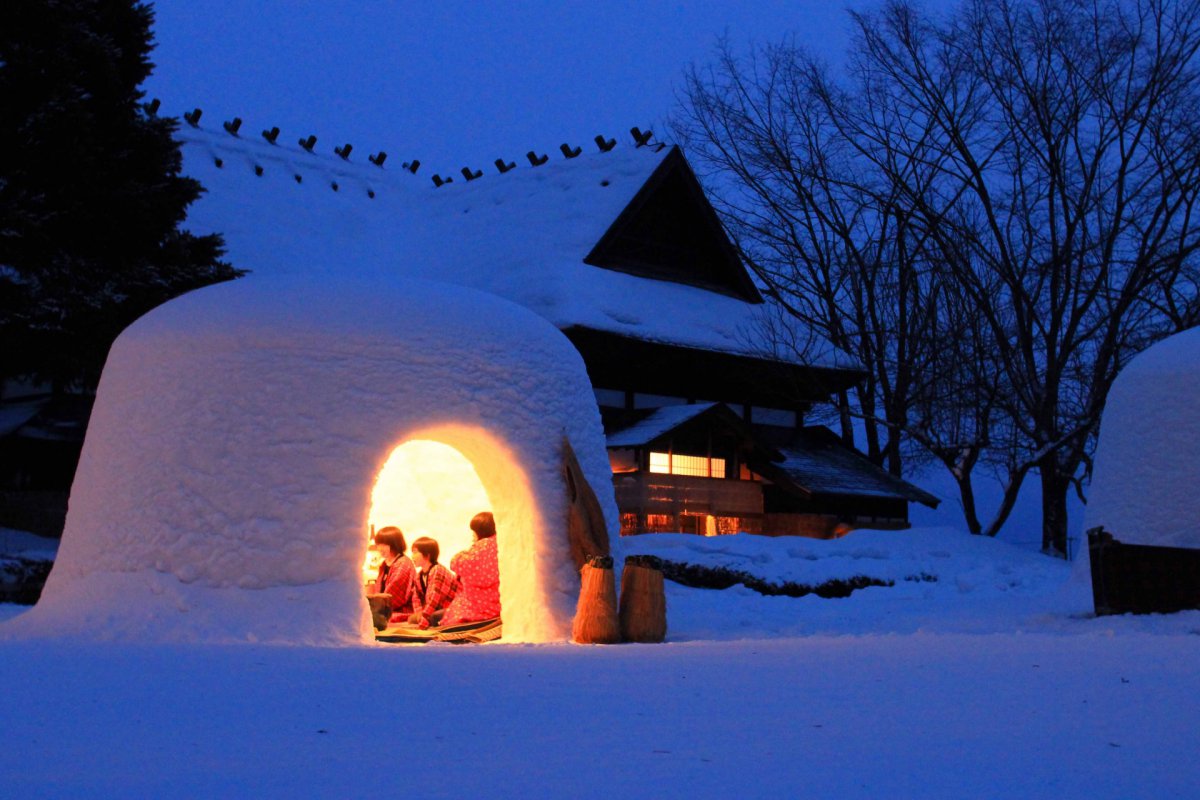 The Yokote Snow Festival in Akita Prefecture is a festival with a history of 450 years and is famous for about 100 large size kamakura. Each kamakura is about three meters high, and four or five people can stay inside. Local children invite tourists who come to see the festival inside the snow huts and serve them amazake and roasted rice cakes. Even though a kamakura is made of snow, it is surprisingly warm inside. Eating and drinking Japanese snacks in a winter wonderland like atmosphere makes for a truly magical experience. In addition, in the schoolyard of the local elementary school and along the riverbank, there are a number of miniature kamakura made by the local people. This scenery together with the wintery activities is sure to be a fantastic and memorable experience.
Yokote Snow Festival 2023
February 15th & 16th every year
Free admission
6pm – 9pm
Kamakura rental: ¥3,000 for one hour for a group including mochi and amazake (advance booking is recommended)
Yokote Snow Festival
8. Zao Juhyo Festival
Zao of Yamagata Prefecture, is one of the most famous ski resorts in Japan, and is also famous as a tourist destination where you can see "樹氷 (Juhyo)". Juhyo is often called a "snow monster" because of its appearance, but it really is just a very rare natural phenomenon that can only be seen in a select few places in the world. The festival is more commonly known as the Zao Onsen Snow Monster Festival and takes place all over Zao Onsen Snow Resort, including the top of the mountain! You can take a ropeway that runs from Juhyo Kogen Station to the Jizoyama Station at the summit. You can see the snow monsters of Zao spread out all over the mountain area while you are on the ropeway. When you go there at night, you can enjoy seeing the Zao Snow Monsters lit up in the pitch-black darkness, creating an impressive winter world. Other activities held in the area are Winter fireworks, projection displays, and a torchlit ski descent. The festival is held from late December to March and the snow monsters are at their peak in February.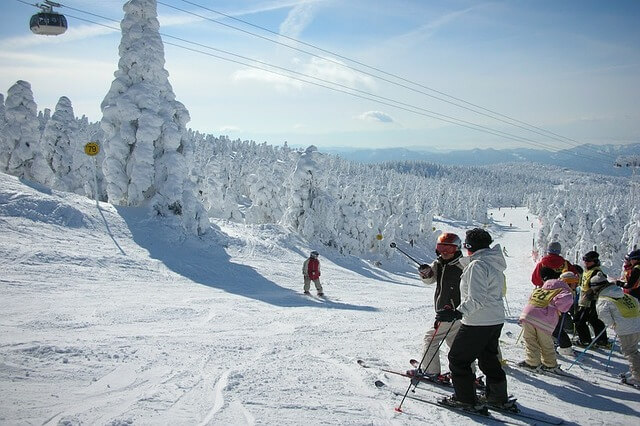 Zao Onsen Snow Monster Festival 2022-2023
December 24, 2022 (Sat) – February 27, 2023 (Mon)
Zao Juhyo Festival
9. Aone Onsen Snow Illumination
Aone Onsen, located in Kawasaki-cho of southern Miyagi Prefecture, is famous for its beautiful nature. It is said that in the early Edo Period, the Date family (伊達家), one of the most famous warrior families, often visited this hot spring to heal themselves. At a special site around Aone Children's Park and Jyappo Hot Spring, local people make about 2,000 small shrines (hokora) with snow and light a snow candle inside each of them. It is a fantastic winter scene and free tonjiru (Japanese pork soup) and cocoa are offered to visitors on a first come first serve basis. Although it is held for just one day, every year Aone Onsen's small snow shrines attract loads of tourists who are hoping to see the spectacular snowy scene. We also recommended you stay at the hot spring village and go out to see this festival at night!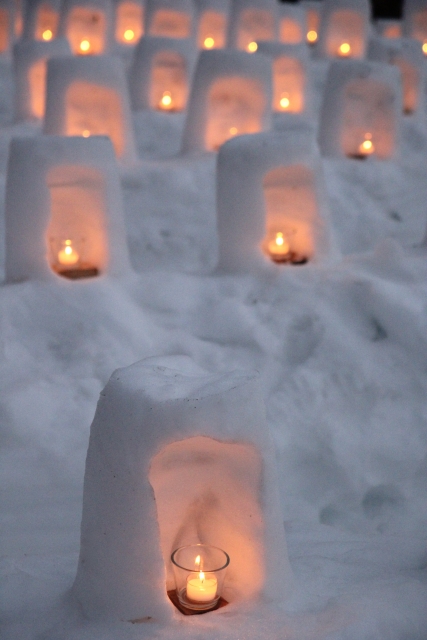 Aone Onsen Snow Illumination 2023
Usually mid February
Aone Onsen Snow Illumination
10. Tsunan Snow Festival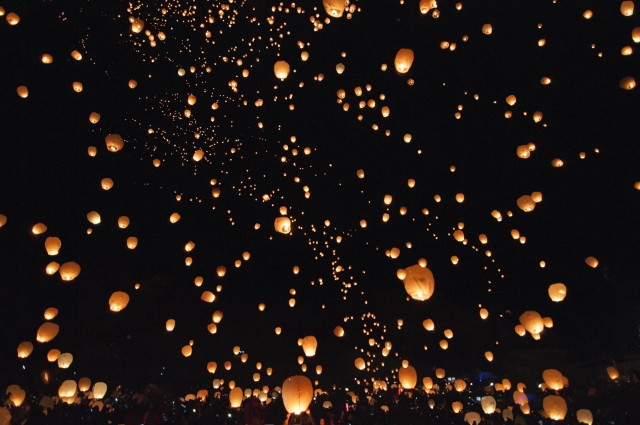 Have you ever seen the beautiful scenery of countless lanterns, flying in the night sky like Disney's Tangled? Guess what, you can see that very scene here in Japan! More than 1,000 lanterns fly in the sky over Tsunan in Niigata Prefecture and fireworks are set off in the finale of the festival. Tsunan receives some of the heaviest snowfall in the world and this festival helps to lift the spirits of the locals during the cold and dark winters. Winter activities, including snowboard battles, live music, and fireworks help to cheer up everyone!
Tsunan Snow Festival
March 11, 2023 (Sat) 11am -8pm
Tsunan Snow Festival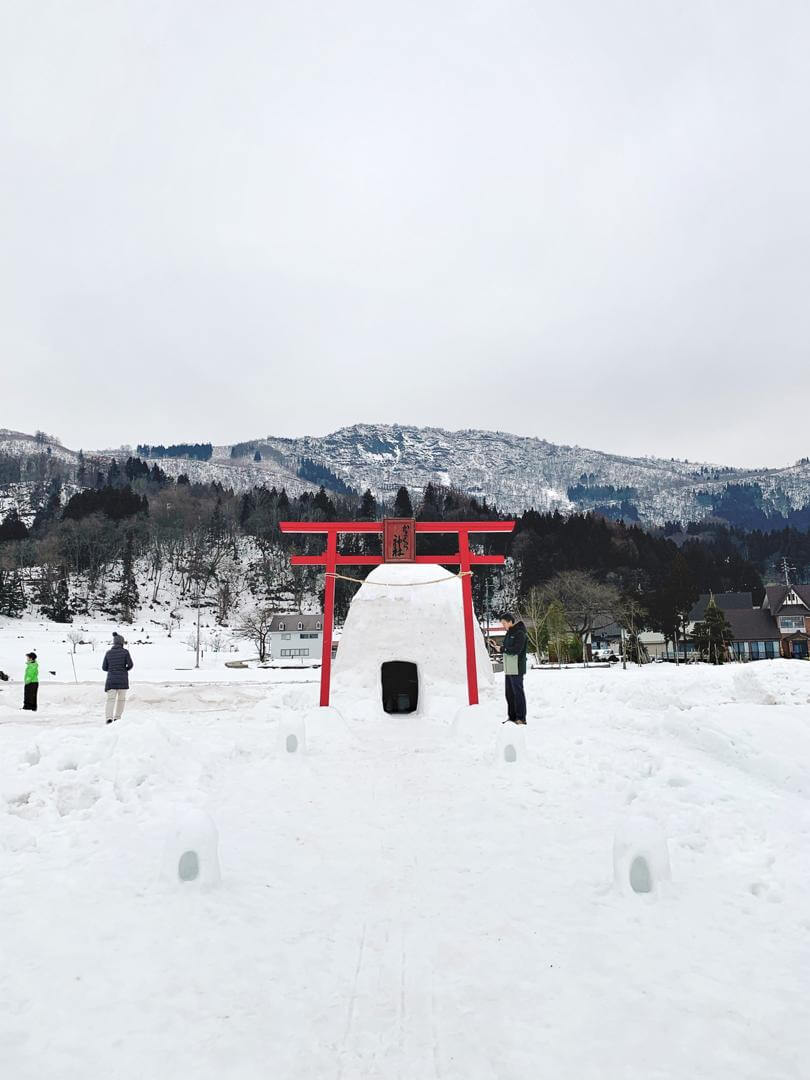 We talked about 10 great snow festivals in Japan, but there are lots of other fun things you can do in winter here. All of these festivals are as fantastic and impressive as you'd expect with snow huts, fireworks, illumination events, and much more. Each festival has its own unique characteristics and is well worth a visit. Be sure to double check the official website of each festival to make sure there aren't any sudden changes. We hope you have the chance to visit some of these best winter snow festivals in Japan on your next visit!
Japan Wonder Travel Tours
Japan Wonder Travel is a travel agency that offers guided tours throughout Japan.
From private walking tours to delicious Food and Drink tours, we can help you organize the best tours just for you! If you want to explore Japan and learn more about the history and backstories of each area you are visiting, our knowledgeable and friendly English speaking guides will happily take you to the best spots!
In addition, we can provide you with any assistance you may need for your upcoming trip to Japan, so please feel free to contact us if you have any questions or need some help!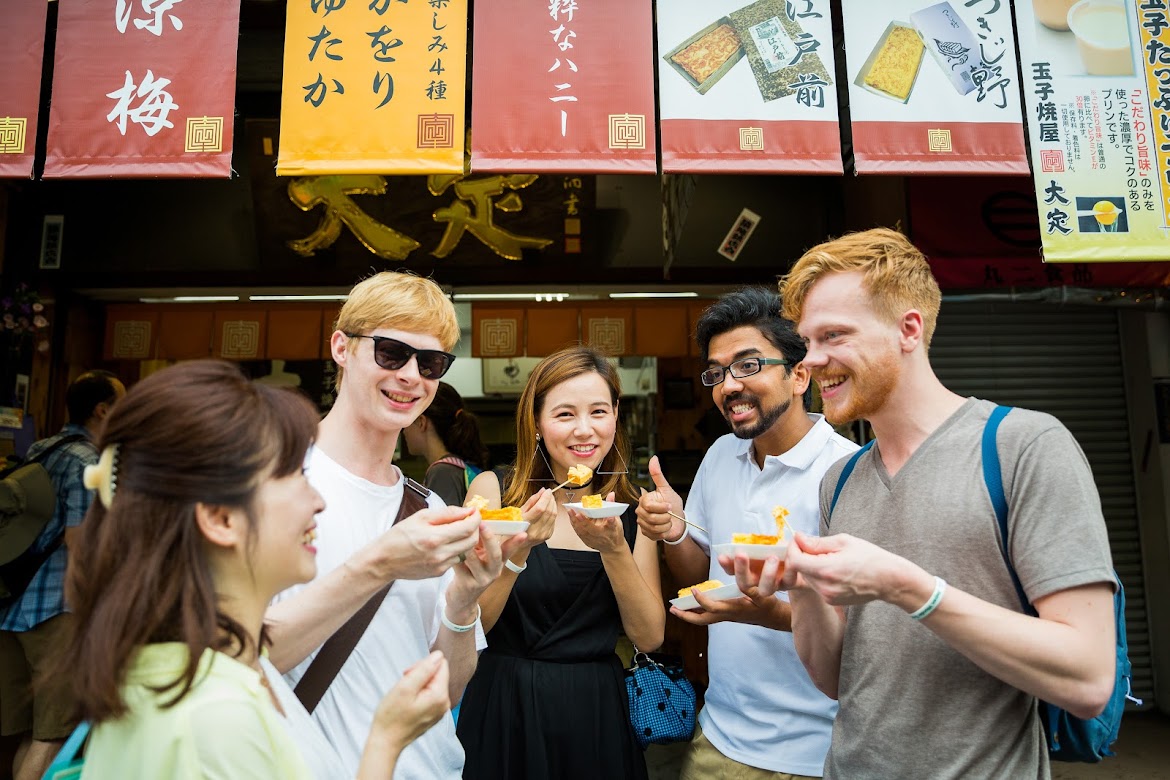 ▶Tokyo 1–Day Highlights Private Walking Tour (8 Hours)
There's no better way to explore an area than taking a tour with a knowledgeable local guide. You will have the chance to learn about the history and interesting background stories of Tokyo, as well as discover some hidden gems which can be hard to do without a guide.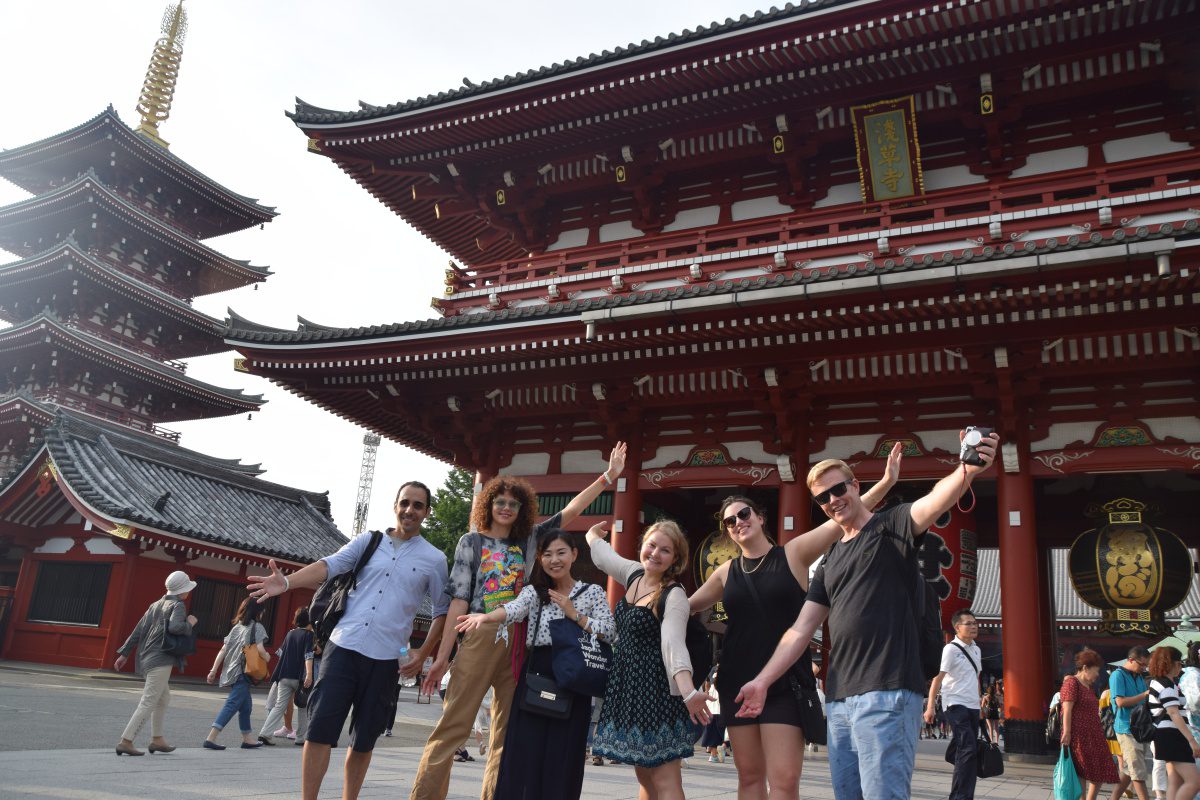 ▶Mt. Fuji Day Trip Bus Tour from Tokyo
Experience the breathtaking views of Mt. Fuji by visiting the highlights of the area on our guided sightseeing bus tour! Departing from Shinjuku in central Tokyo, you can travel comfortably to all of the best spots in the area by bus.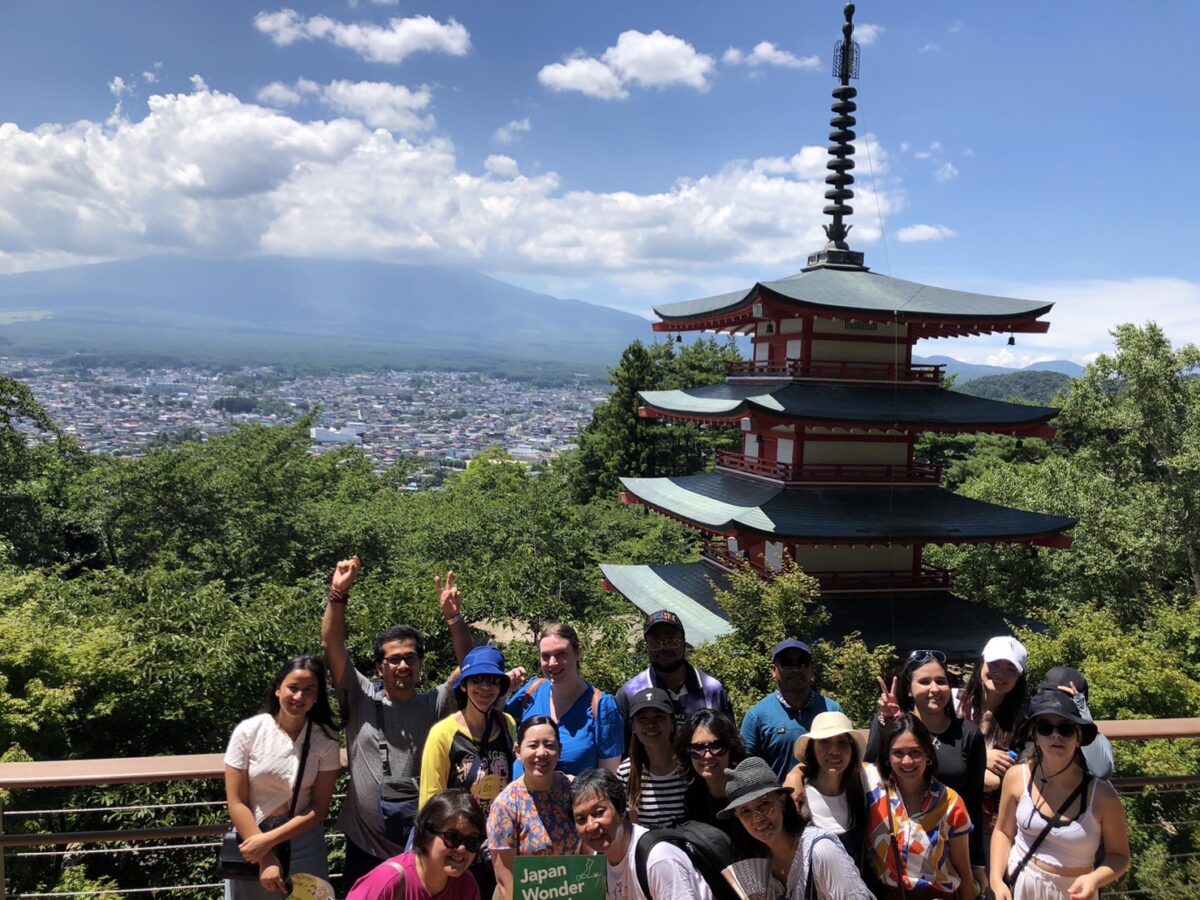 ▶Kyoto Private Full Day Walking Tour
On this full-day private tour of Kyoto, you will be able to see the highlights of Kyoto in just one day and at the same time develop a deeper understanding of both the culture of the area and Japan as a whole.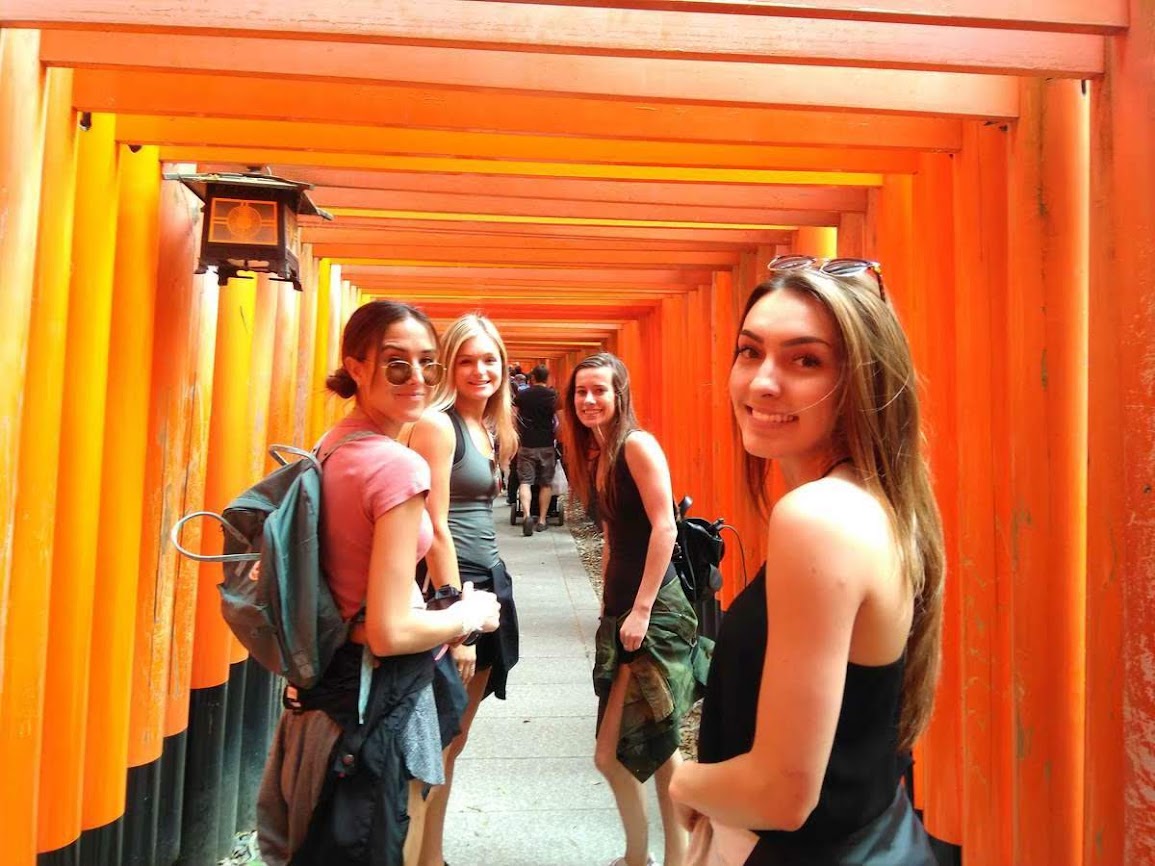 Find the other Tours
▶Tour Packages
If you want to make travel easier, we suggest you look into tour packages.There are a wide range of tour packages out there to suit the accomodate for each traveler needs. Click the button below to find the best tour package from various Tour Operators!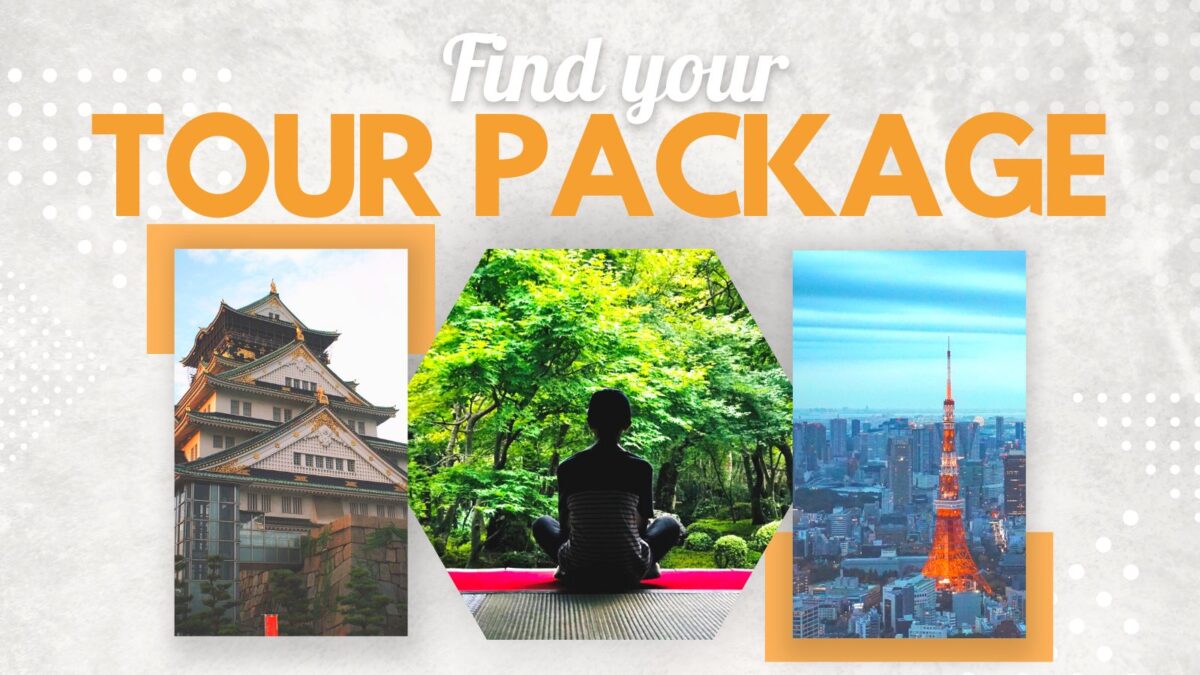 Follow us on Instagram, Facebook and Twitter for more travel inspiration. Or tag us to get featured!
Happy traveling!
Other articles you might enjoy
---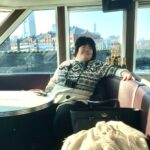 Writer's profile
Mao Goto is a Japanese freelancer who was born in Hayama, Kanagawa prefecture, and raised in Tokyo. Since 2016 she lives in the Taito Ward, home to a lot of Japanese culture hotspots such as Asakusa, Akihabara, and Ueno. She has been interested in the field of English education of Japan and got her Master's degree in March, 2020. A lover of photography, travel, sweets, and cross-stitch. Contact her via Facebook.
This post may contain some affiliate links. When you click through and make a purchase we may receive some commission, at no extra costs to you.