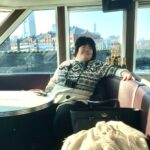 Writer's profile
Mao Goto is a Japanese freelancer who was born in Hayama, Kanagawa prefecture, and raised in Tokyo. Since 2016 she lives in the Taito Ward, home to a lot of Japanese culture hotspots such as Asakusa, Akihabara, and Ueno. She has been interested in the field of English education in Japan and got her Master's degree in March 2020. A lover of photography, travel, sweets, and cross-stitch. Contact her via Facebook.
This post may contain some affiliate links. When you click through and make a purchase we may receive some commission, at no extra cost to you.
One of Japan's most representative subcultural cultures is anime. In the past, various anime masterpieces have been produced in Japan, including Dragon Ball and Fist of the North Star. Among many different anime productions, Studio Ghibli has been producing anime films for many years. Ghibli's unique anime worldview, created by world-renowned top animator Hayao Miyazaki, has attracted many fans. In this article, we will introduce 10 Ghibli films that you can still watch today.
▼Book your Ghibli Museum tickets here!
1. Princess Mononoke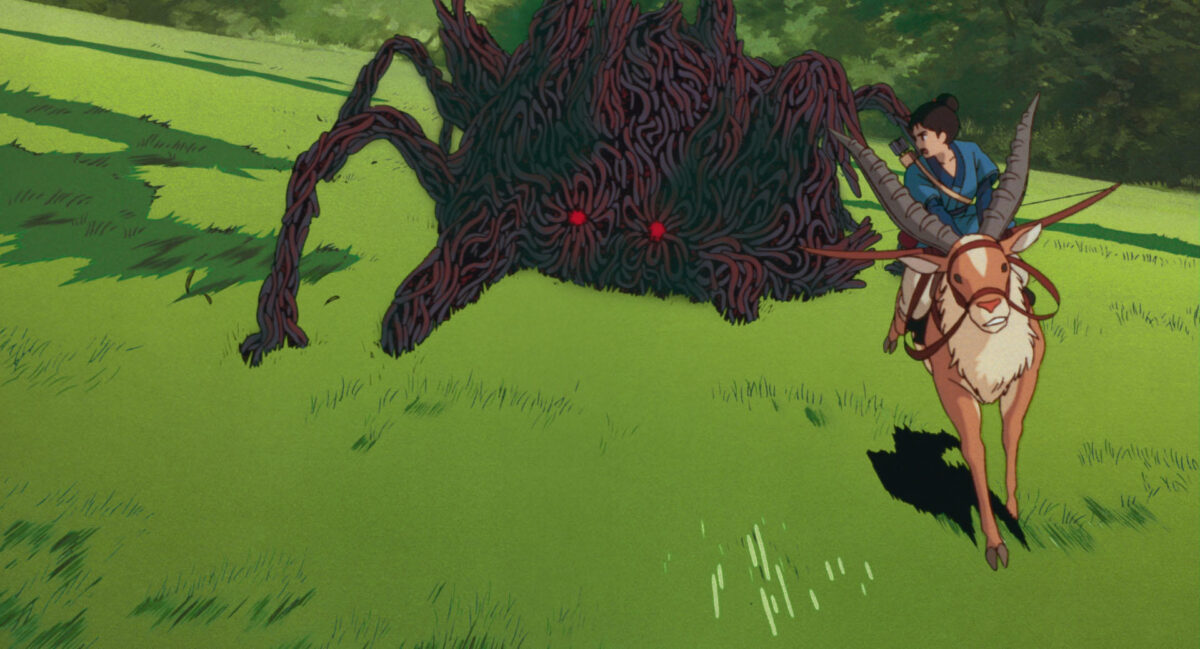 Princess Mononoke is a film about the destruction of nature, depicting a battle between humans who destroy the forests through industrialization and forest creatures who are being forced to leave their homes. Ashitaka, a boy with a strong sense of justice, sees a Tatari-gami (demons of immense destructive power) suddenly appear and attempt to attack a nearby village. Ashitaka defends the village by fighting off the Tatari-gami and defeats it. In the process, he receives a death curse on his right arm that gives him super strength, but will eventually kill him. With the advice of the village priestess, Ashitaka must seek a cure from the deer-like god Shishigami, who has power over life and death. The film opens with a journey to the west, where the monster came from, to find out why the Tatari-gami attacked the village and to break the curse cast onto Ashitaka. It is a masterpiece that makes us think about what we should do to protect nature.
2. Spirited Away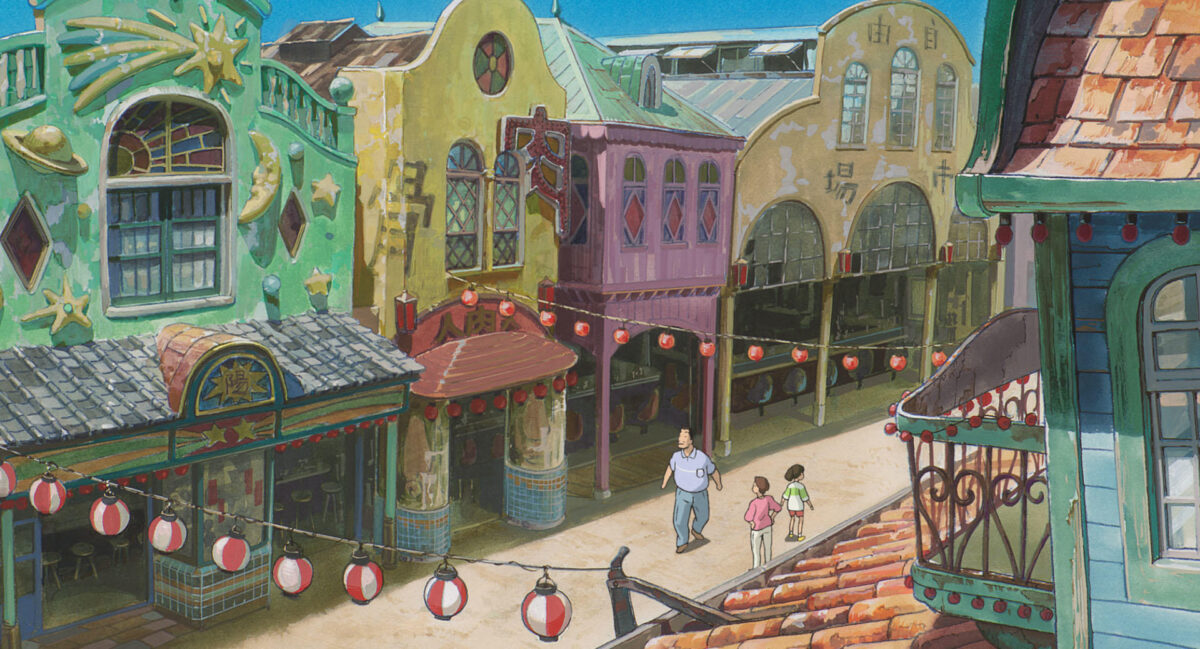 This work was released four years after the release of Princess Mononoke. Chihiro, the main character, and her parents wander into a mysteriously abandoned amusement park. In the empty park, her parents find a food stall and begin to eat the food without permission, which later turns the parents into pigs. Chihiro meets a boy named Haku who explains to her that the park is a place where spirits go to get a break from their time in the earthly realms. Chihiro is at a loss, not knowing how to return to her world with her parents. Haku helps guide Chihiro on an adventure to find a way to help her parents and to return to their world. Spirited Away was the biggest hit in Japan's history until the Kimetsu No Yaiba film broke records in 2020.
3. Howl's Moving Castle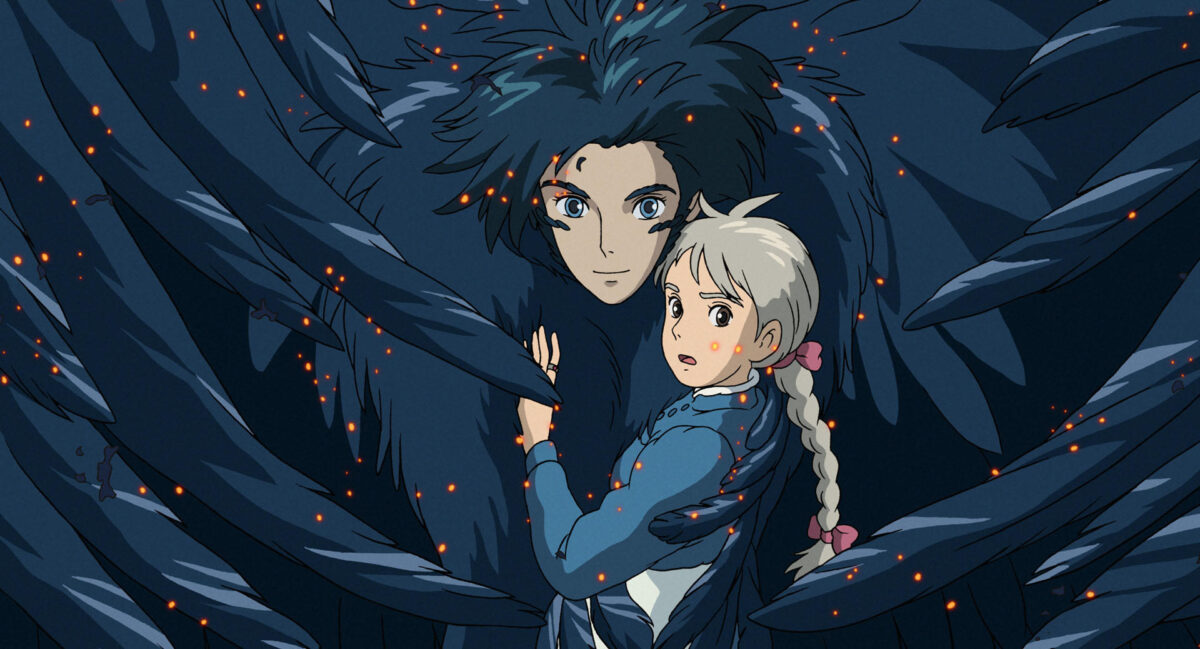 Howl's Moving Castle was nominated for an Academy Award and is considered one of Studio Ghibli's gems. Sophie, a diligent worker in a hatter's shop, is turned into an elderly woman by a witch who comes into the shop. Sophie has to leave home to try and break the curse. On her adventure, she rescues a scarecrow named Turnip Head that was stuck in the grass. Afterwards, Turnip Head leads Sophie to a huge moving house, known as Howl's moving castle, where she meets Howl's apprentice Markl and a fire demon named Calcifer, the castle's source of magic. After arriving at Howl's moving castle, Howl orders Sophie to tell the King that Howl will not be fighting in the war. However, Sophie is informed that if Howl does not fight, he will be stripped of his powers. The fantasy world that unfolds against the backdrop of beautiful pictures continues to fascinate many people.
4. Kiki's Delivery Service
Kiki's Delivery Service is a heartwarming story about a young witch who leaves her hometown where she has to find a city to settle in as a part of completing her witch's study. Moments before Kiki sets off on her adventure with her black talking cat named Jiji, she inherits her mother's broom. After settling down in a different town, Kiki begins helping others. In doing so, she figures out that her witch's talent is working as a delivery service. The film vividly depicts the troubles that her and her partner Jiji face in her new town and her interactions with the townspeople.
5. My Neighbor Totoro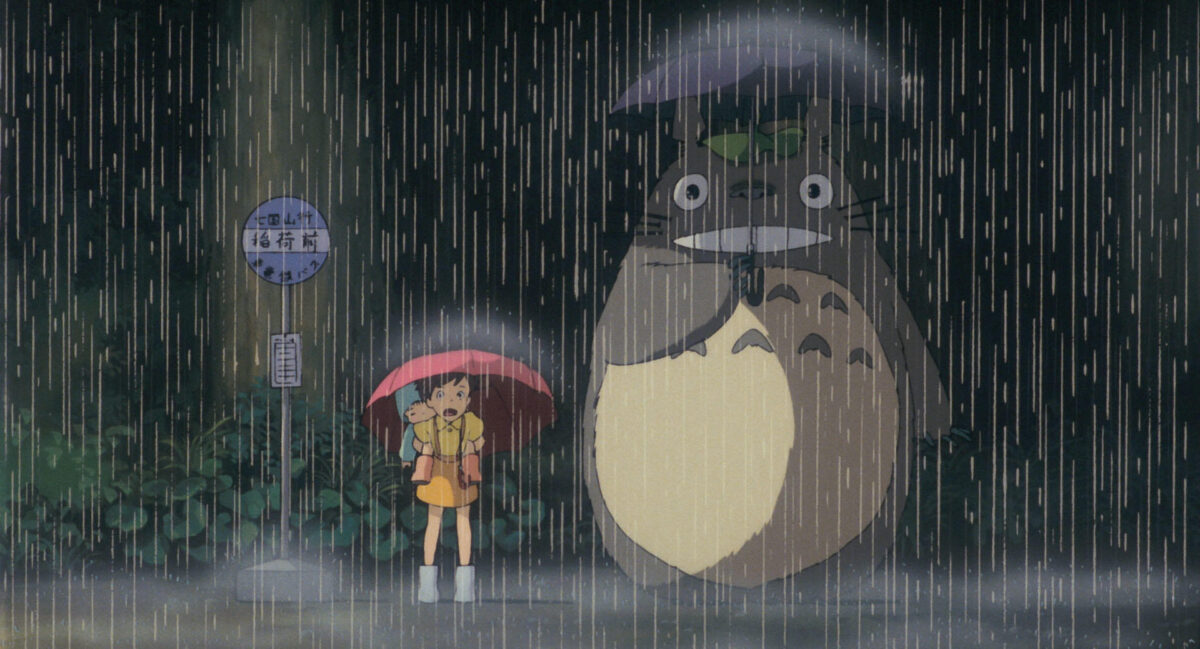 Totoro has become a symbolic character of Studio Ghibli. My Neighbor Totoro was the movie that made Totoro famous around the world. Mei and Satsuki, elementary school students, move with their father to the quiet countryside to be closer to their mother who is receiving medical treatment. The girls are surprised to discover a large number of small black spirits, known as susuwatari or sootspirites in their house, that eventually leave to find a different empty house to live in. One day, Mei is playing alone in the garden and finds a strange creature there. She chases after the creature, leading her to find a large sleeping creature. Yes, this creature is Totoro. Totoro is a giant spirit that only appears when he wants to, but throughout the film he provides entertainment and company to the little girls. The scene where Mei waits for the bus next to Totoro on a rainy day is very famous.
6. Nausicaä of the Valley of the Wind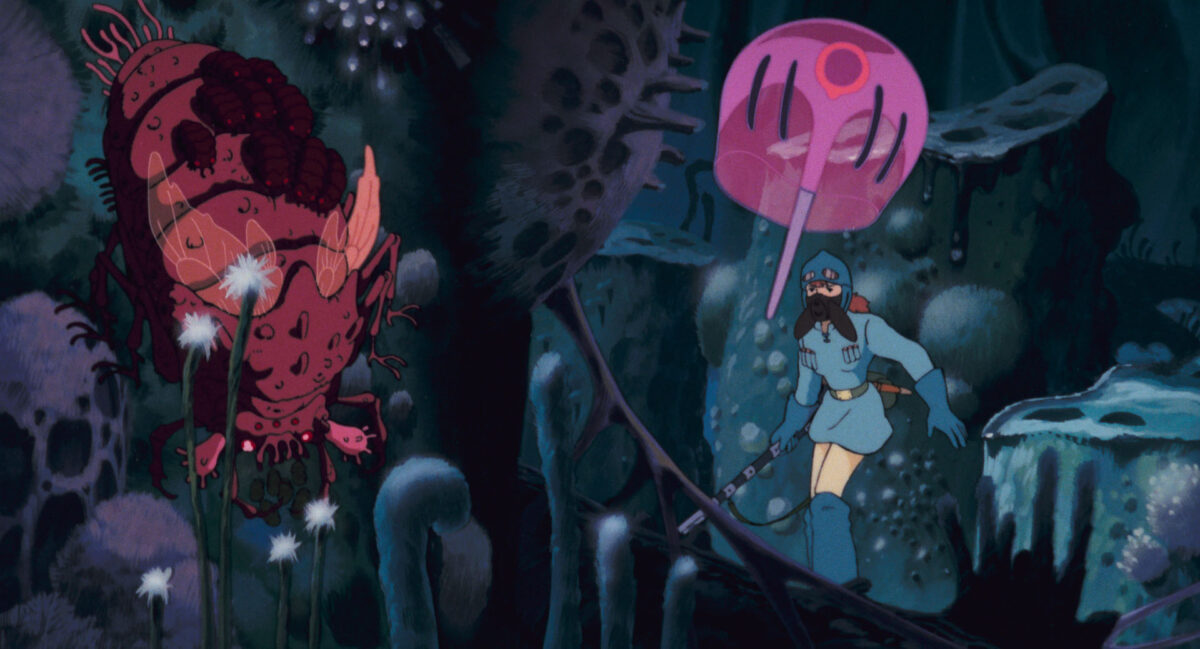 Nausicaä of the Valley of the Wind is Hayao Miyazaki's original epic fantasy film. 1000 years ago, the Giant God Warriors started a war called "Seven Days of Fire" that burned up the whole town. As a result, the world became a barren wasteland and the forests turned into the Sea of Corruption that emitted a poisonous miasma, where mutant bugs "Ohmu" lived. These Ohmu were feared by the people because they ravage the forests when they become ferocious. Nausicaä, who lives in the Valley of the Wind, is the daughter of the chief of this land, and she has the power to communicate with the Ohmu. Nausicaä throws herself into the battle between the humans for territory and to solve the mystery of why the Sea of Corruption was created. Nausicaä wants to understand the jungle and find a way for humans and the jungle to co-exist.
7. Castle in the Sky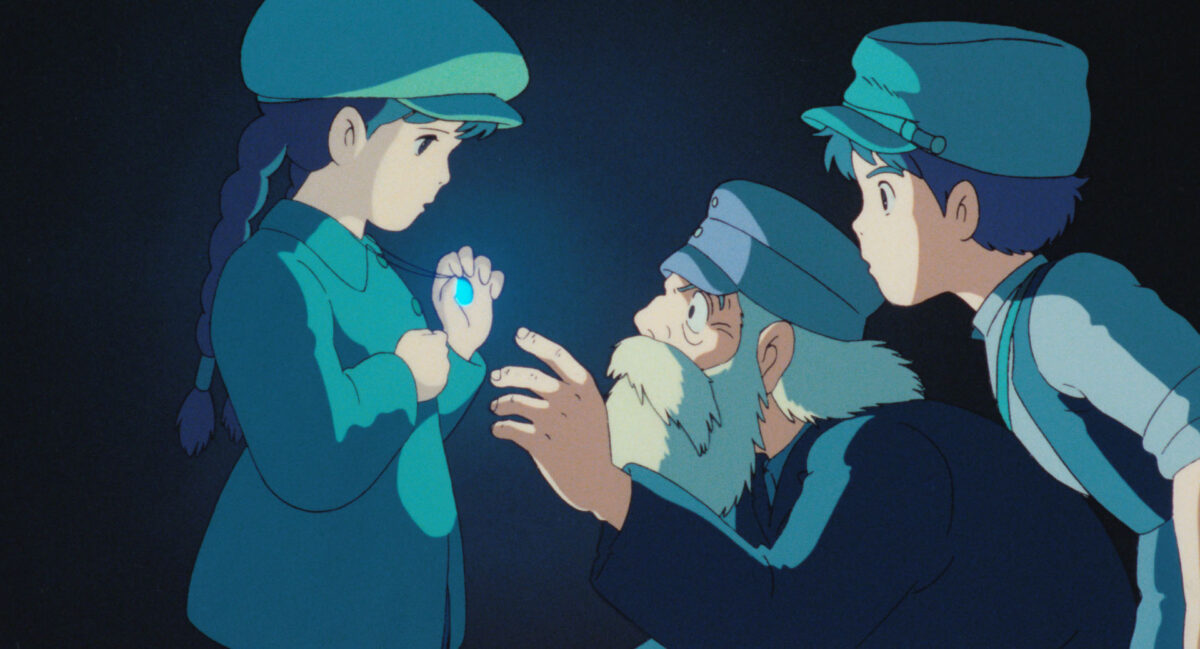 Castle in the Sky is a tale of adventure that unravels the mysteries hidden on an island in the sky. Sheeta is held captive on an airship led by Colonel Musca, who is after her blue stone inherited from her late mother. Sheeta falls off the airship during an attack by the Dora family, who attack the airship for the same purpose. Pazu, a young boy working in a mining town, finds Sheeta falling from the sky and rescues her. Realizing that pursuers are after her, Pazu protects her from them and unravels the mysteries of Laputa, the mythical flying island. Inspired by Swift's "Gulliver's Travels", this is an adventure-action animated film by Hayao Miyazaki.
8. The Tale of the Princess Kaguya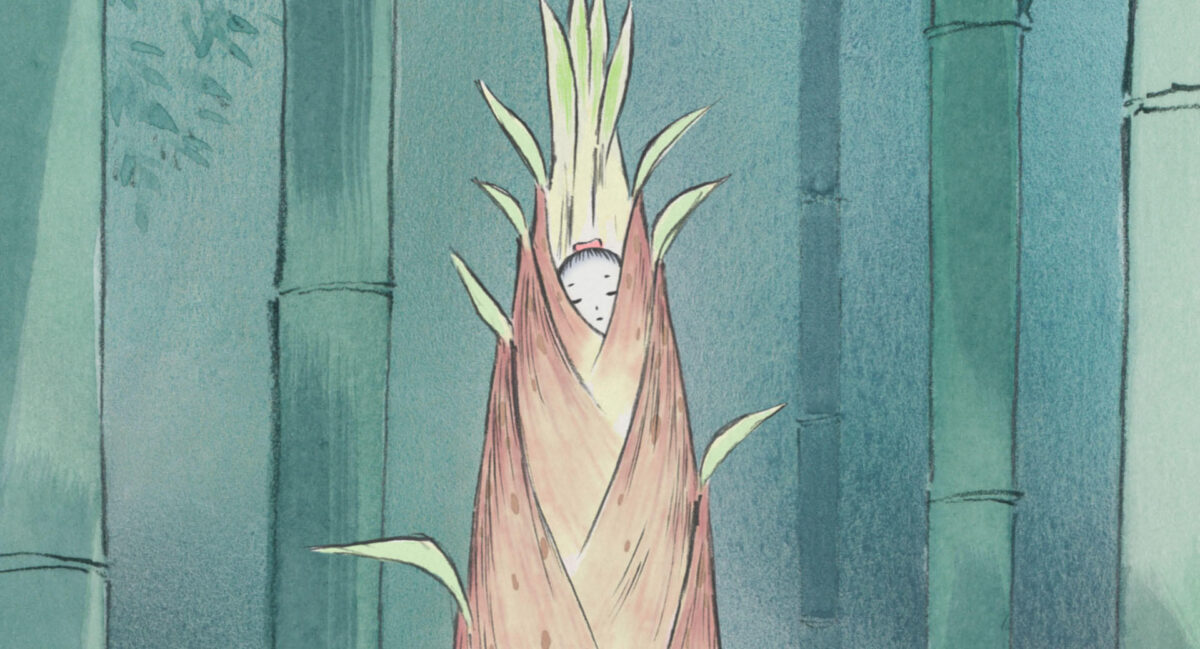 One of the masterpieces of animated film directed by Isao Takahata, the master of Studio Ghibli, is The Tale of Princess Kaguya. The story of Princess Kaguya is one of Japan's oldest narrative literature. This film is about a tiny nymph who was found in a glowing bamboo shoot by a bamboo cutter. The bamboo cutter and his wife decide to raise the nymph as their own where she grows up quickly, becoming a beautiful woman who is eventually recognized as a princess. Princess Kaguya's beauty attracts five noblemen suitors who are ordered by her to complete near-impossible tasks in order to prove their love to her. Throughout the film, Princess Kaguya also finds out that she is originally from the moon, where she broke laws in order to be exiled to Earth to live a mortal life. The beautiful visual beauty of the film, as if one were looking at a Japanese-style painting, has been highly acclaimed by many people.
9. Porco Rosso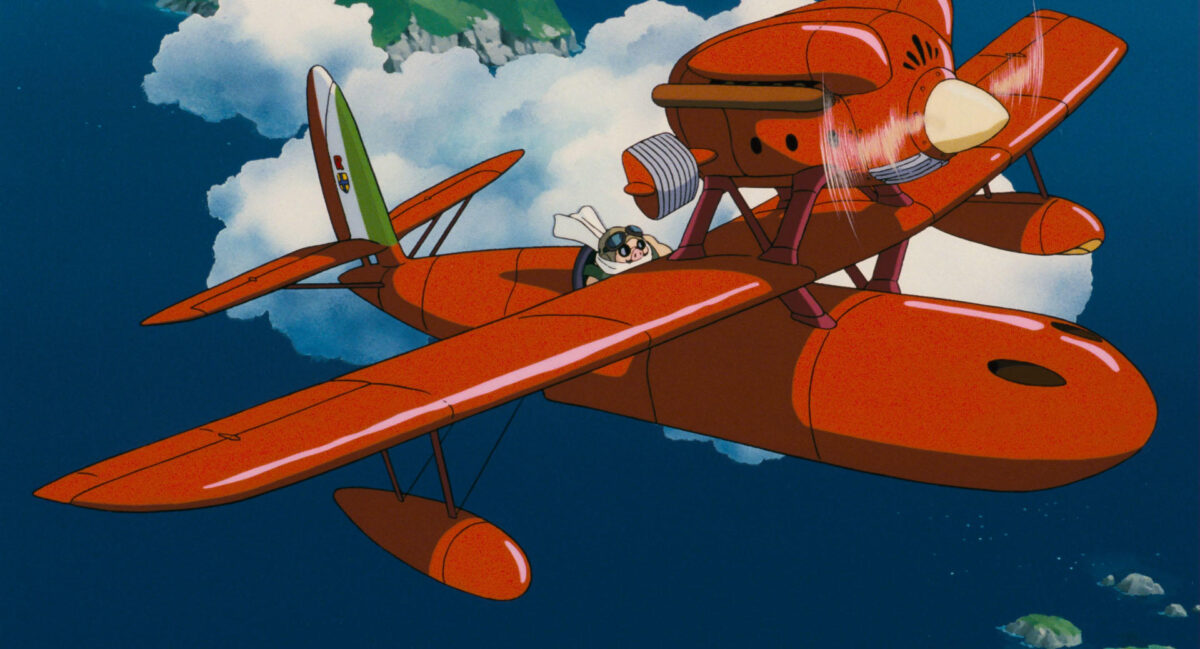 Porco Rosso is an aviation story set in pre-World War II in Italy. Porco Rosso is an Italian World War I fighter ace and a bounty hunter, who turned into a pig. Porco Rosso is the only pilot brave enough and willing to fight off air pirates, known as the Mammayute, who are attacking an ocean liner. Porco Rosso has an American ace enemy named Curtis who was recruited by the pirate crew to help with their heist and to take down Proco Rosso. One day, Porco was on his way to Milan to fix his engine, but he happened to be shot down by Curtis. Throughout the film, Porco Rosso receives help from a girl mechanic, Fio Piccolo, and his longtime friend, Madame Gina. This is one of Ghibli's masterpieces, filled with highlights such as the dangerous aerial battle with Curtis.
10. The Secret World of Arrietty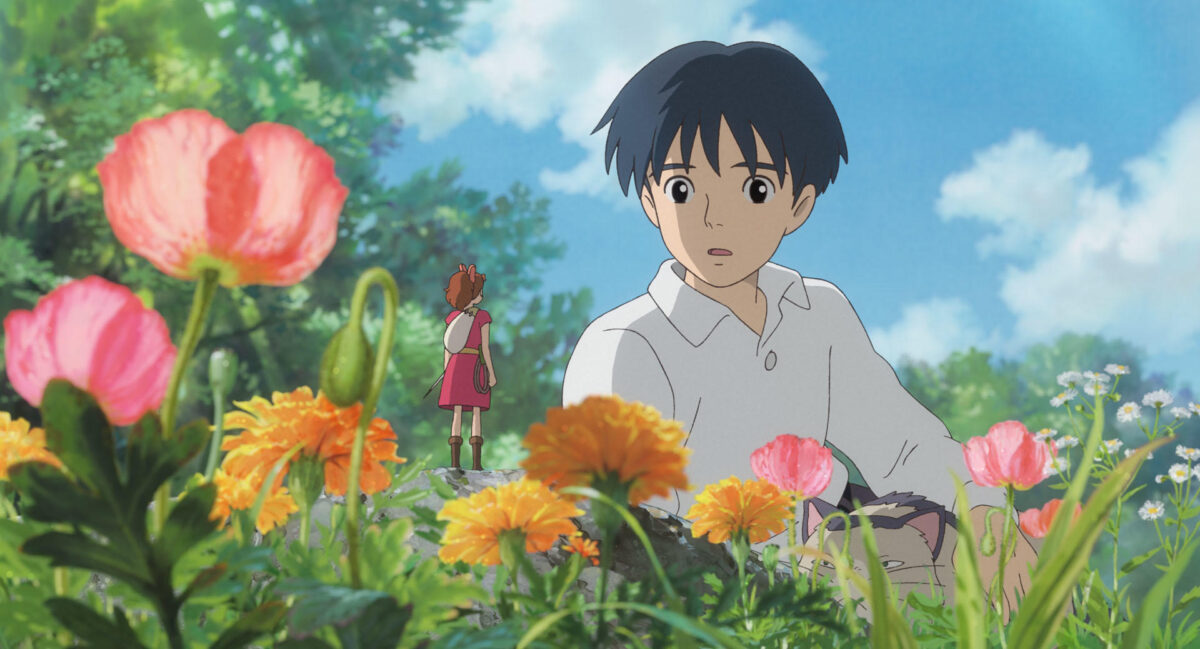 The Secret World of Arrietty is a story about the interaction between tiny people, known as Borrowers, and humans. The story begins in a suburban neighborhood, in a house with a dilapidated garden. Arrietty, a young girl who is a tiny person, lives quietly with her family of three under the eaves of the house, borrowing only what they need for their daily lives without being noticed by the house's inhabitants. The dwarfs had a rule that if they were seen by humans, they had to move out. One day, a boy named Sho came to this house to get better from his illness. One day, Sho notices Arrietty and attempts to befriend her. Sho and Arrietty form a secret friendship, which puts Arrietty's family at risk for being discovered. This movie is recommended for its realism and careful depiction of each of the rich and beautiful natural surroundings.
In this article, we have introduced some of the gems of Ghibli films that Studio Ghibli has delivered to the world. Studio Ghibli has created many opportunities to interact with Ghibli outside of the movies, including the opening of Ghibli Park in Aichi, where you can meet Ghibli characters. If you are an avid Ghibli fan, this is one place you should definitely visit. Why not spend your vacation time with friends and family watching Ghibli movies?
Japan Wonder Travel Tours
Japan Wonder Travel is a travel agency that offers guided tours throughout Japan.
From private walking tours to delicious Food and Drink tours, we can help you organize the best tours just for you! If you want to explore Japan and learn more about the history and backstories of each area you are visiting, our knowledgeable and friendly English speaking guides will happily take you to the best spots!
In addition, we can provide you with any assistance you may need for your upcoming trip to Japan, so please feel free to contact us if you have any questions or need some help!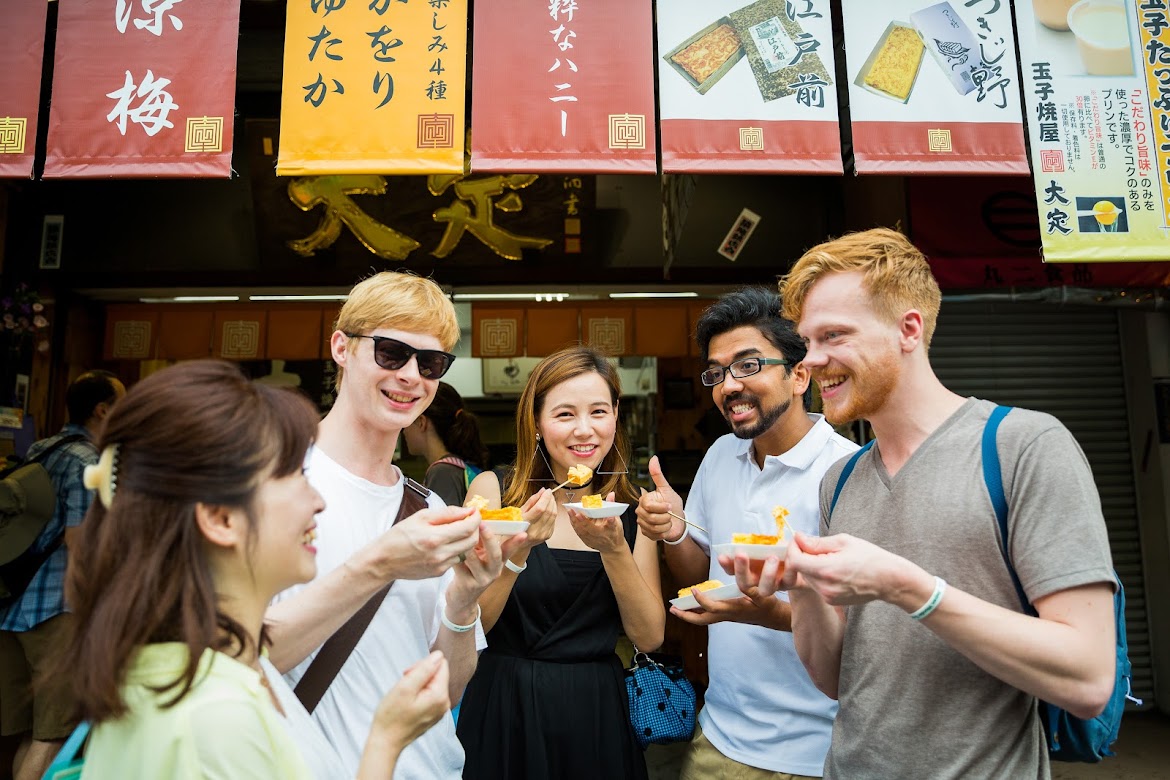 ▶Tokyo 1–Day Highlights Private Walking Tour (8 Hours)
There's no better way to explore an area than taking a tour with a knowledgeable local guide. You will have the chance to learn about the history and interesting background stories of Tokyo, as well as discover some hidden gems which can be hard to do without a guide.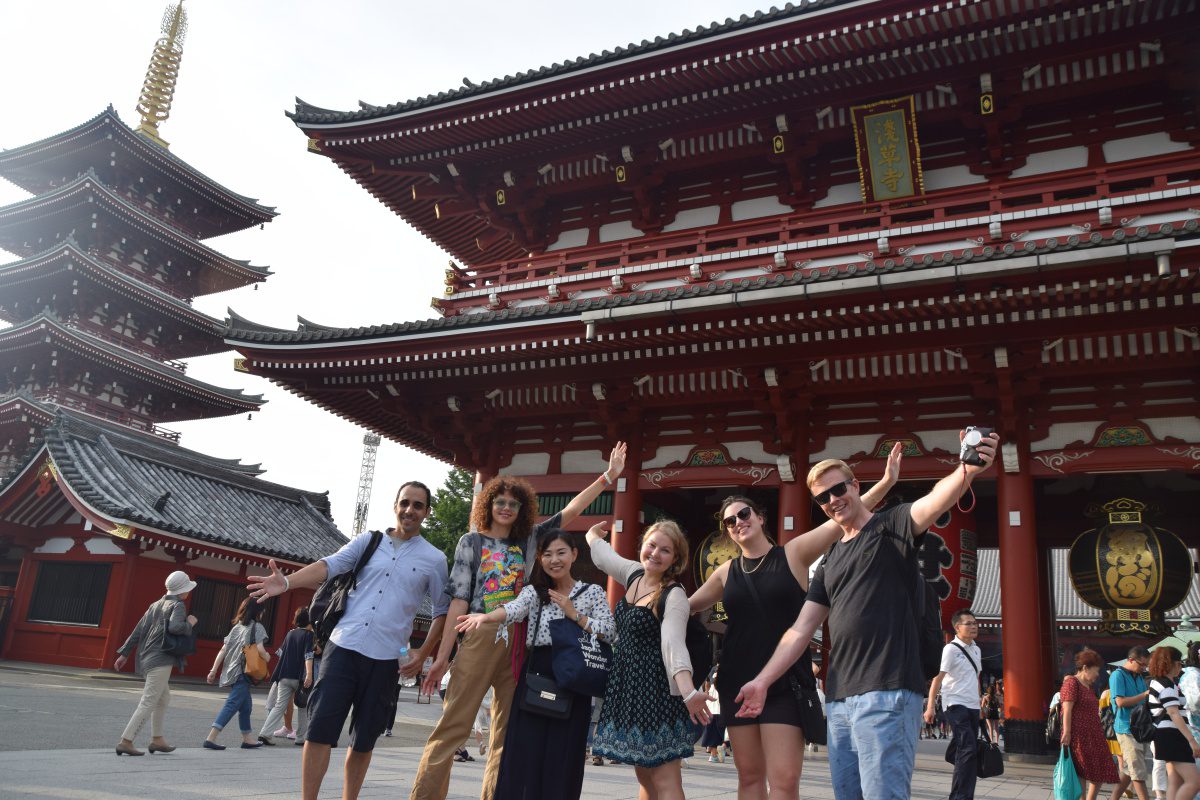 ▶Mt. Fuji Day Trip Bus Tour from Tokyo
Experience the breathtaking views of Mt. Fuji by visiting the highlights of the area on our guided sightseeing bus tour! Departing from Shinjuku in central Tokyo, you can travel comfortably to all of the best spots in the area by bus.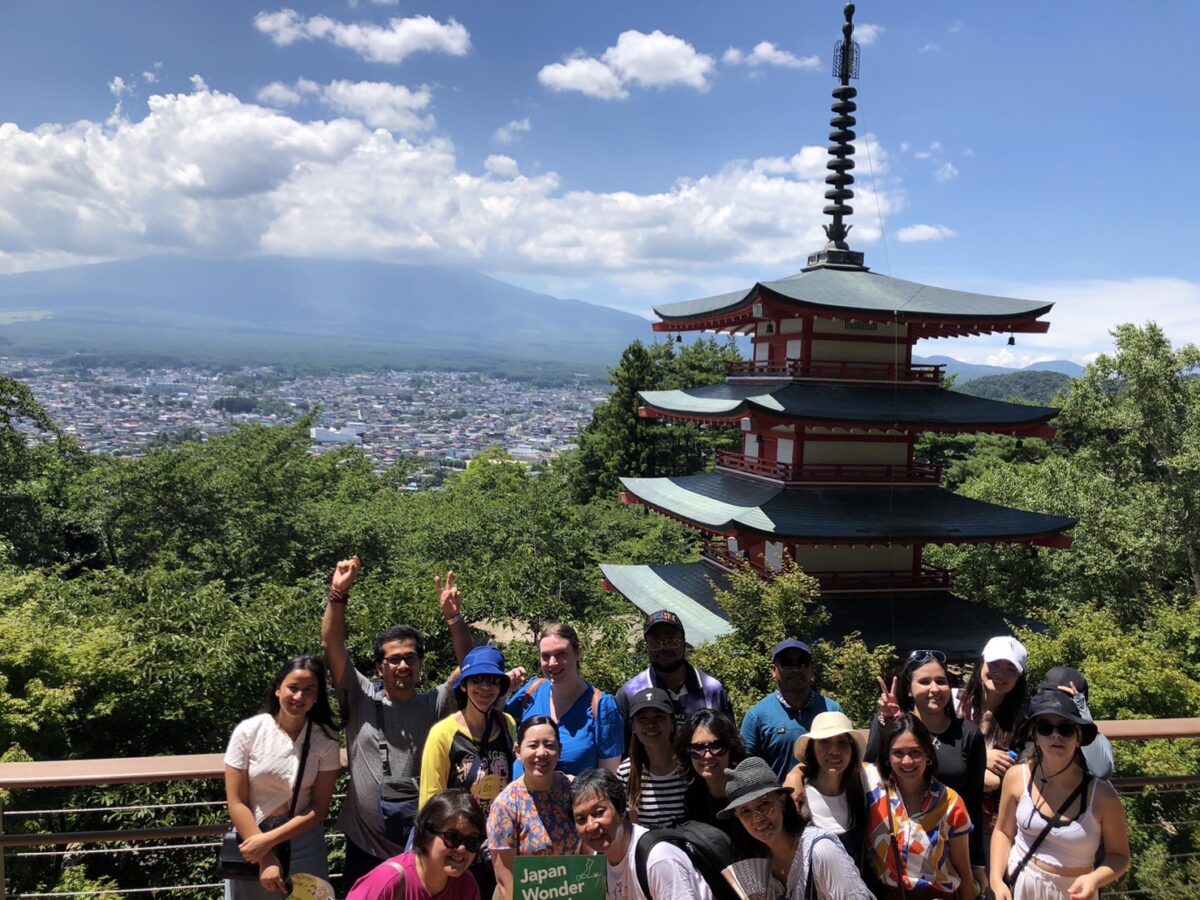 ▶Kyoto Private Full Day Walking Tour
On this full-day private tour of Kyoto, you will be able to see the highlights of Kyoto in just one day and at the same time develop a deeper understanding of both the culture of the area and Japan as a whole.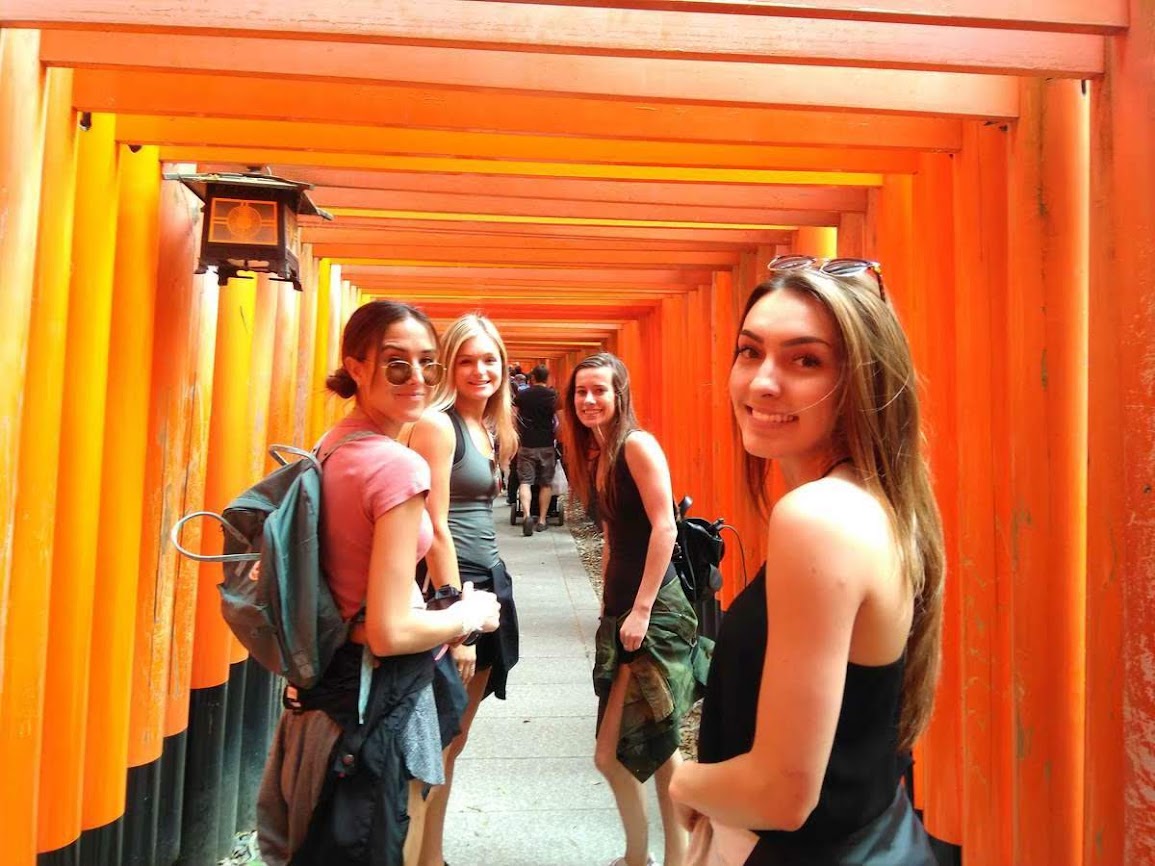 Find the other Tours
▶Tour Packages
If you want to make travel easier, we suggest you look into tour packages.There are a wide range of tour packages out there to suit the accomodate for each traveler needs. Click the button below to find the best tour package from various Tour Operators!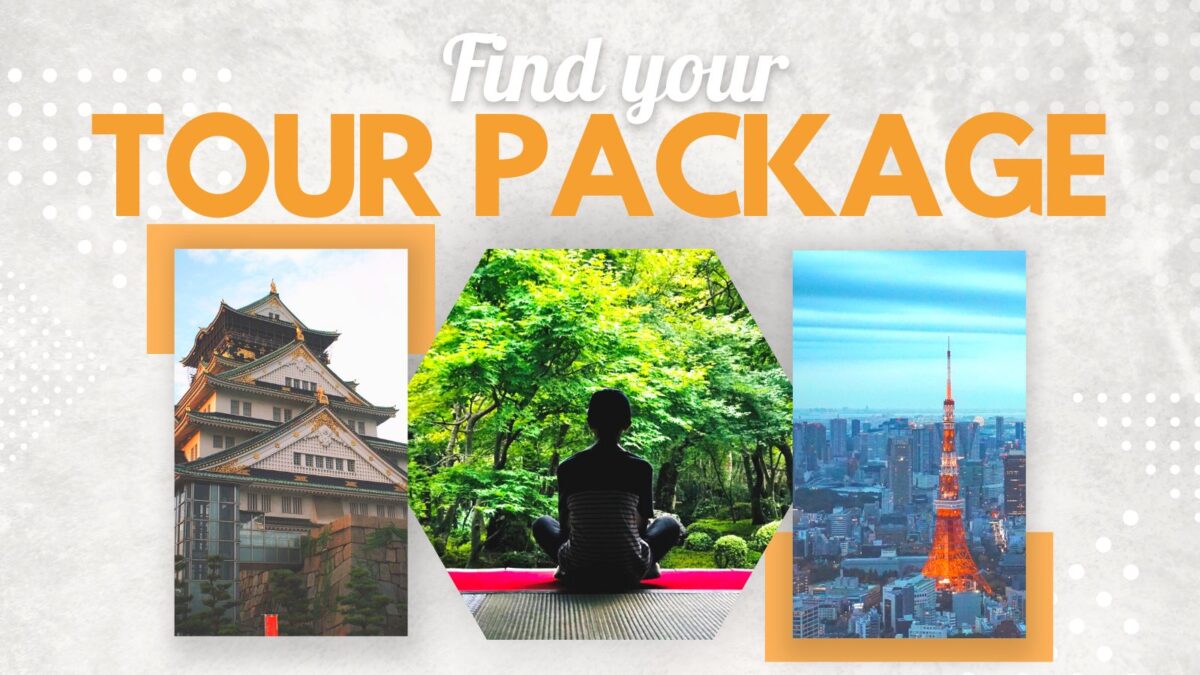 Follow us on Instagram, Facebook, Twitter, and TikTok for more travel inspiration. Or tag us to get featured!
Happy traveling!
Stay informed of the best travel tips to Japan, the most exciting things to do and see, and the top experiences to have with the Japan Wonder Travel Newsletter. Once every two weeks we will introduce you to our latest content.
Other articles you might like