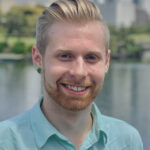 Writer's Profile
Bryce was born in California, and raised near Seattle, Washington! He's been living in Japan for about 5 years now, the first 3 spent studying at Temple University Japan. His main passion in life is writing and producing music, more specifically EDM if anyone is curious! He is very fond of snowboarding, cooking, traveling, playing video games; all of which he'd ideally enjoy with the company of his great friends.
This post may contain some affiliate links. When you click through and make a purchase we may receive some commission, at no extra cost to you.
Attention fellow Ghibli enthusiasts! Are you ready for a whimsical journey throughout Japan to experience the enchanting world of Studio Ghibli? Japan is known for many wonderful things, and animation is a huge one! If you're a fan of any of it, make sure you read along to learn about the most delightful Ghibli-related experiences that'll make you feel like you're living in a Hayao Miyazaki masterpiece! From magical parks to charming bakeries, this guide will reveal the top Ghibli things to do in Japan, ensuring you make the most of your time here. So, grab your Totoro plushie, hop on your broomstick, and let's embark on this spellbinding adventure together!
1. Ghibli Park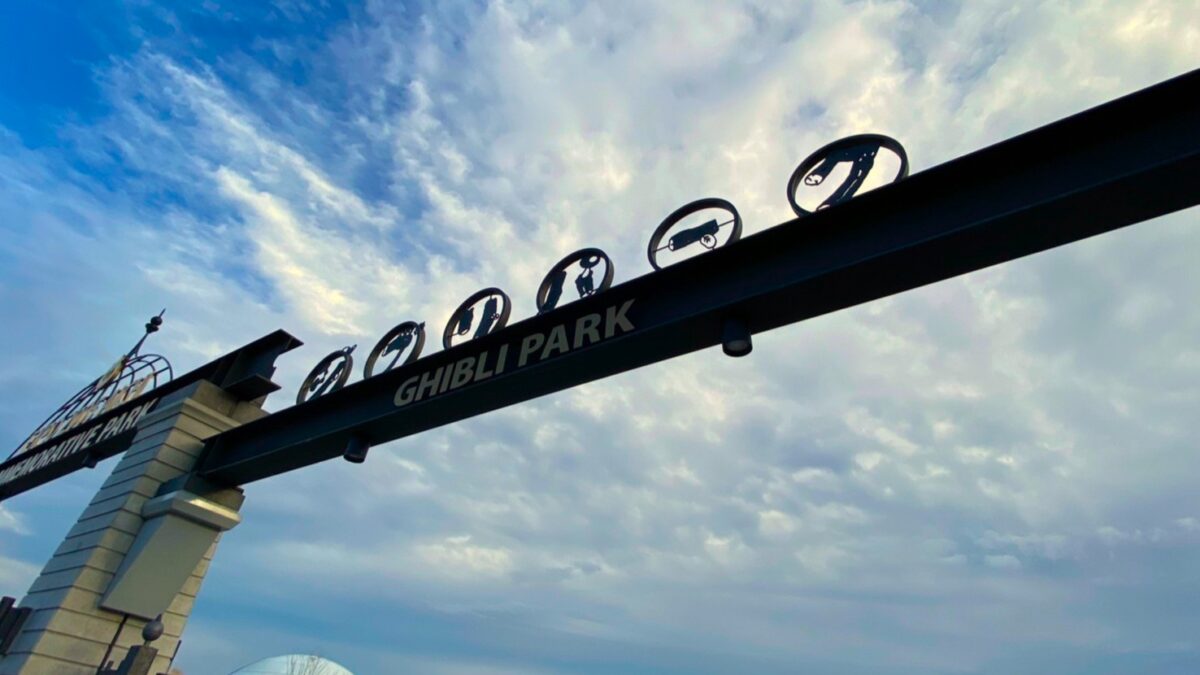 Welcome to the ultimate Ghibli pilgrimage, Ghibli Park! This fantastical theme park, set amidst lush greenery in Aichi Prefecture in Nagoya, is a dream come true for any Studio Ghibli fan. The park is packed with exciting things to do, there are 3 main areas to visit and have 2 more in development! If you're a fan of "Howl's Moving Castle" and "My Neighbor Totoro", you're in for a treat! Make sure to visit the Grand Warehouse to get your fill of everything ghibli. Don't be surprised if you bump into a friendly Kodama or a mischievous Jiji on your adventure!
2. Ghibli Museum
Enter the magical realm where animation and imagination intertwine – the Ghibli Museum in Mitaka, Tokyo. This museum is a creative wonderland, celebrating the artistry and craftsmanship behind Studio Ghibli's iconic films. Roam the charming rooms adorned with original sketches and exhibits, showcasing the meticulous process of animation. Engage with interactive displays that let you experience the magic firsthand. To make the most of your visit, remember to book tickets in advance, as they sell out quickly. Once inside, immerse yourself in the enchanting atmosphere, and let your inner child roam free. Capture moments in the delightful rooftop garden, where the colossal robot from "Castle in the Sky" stands tall, overlooking the city's skyline.
3. Shirohige's Cream Puff Factory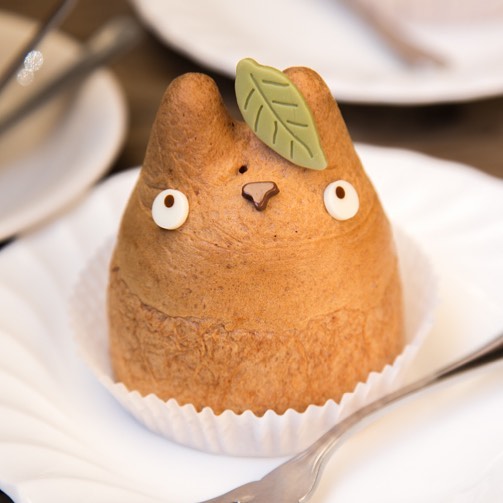 Calling all foodies with a sweet tooth – prepare to indulge in the most adorable and scrumptious Ghibli-inspired treats! Shirohige's Cream Puff Factory in Setagaya, Tokyo, offers a delectable assortment of cream puffs shaped like Totoro, Catbus, and other beloved characters. For a spontaneous twist, try their seasonal specials, which surprise visitors with limited-edition flavors and designs. Take a bite into a Totoro cream puff, and let the rich custard filling transport you to the magical world of Ghibli. The cafe's cozy ambiance and delightful treats make it the perfect spot for an afternoon of indulgence and relaxation. If you're into thrift shopping, check out the nearby Shimokitazawa area!
4. Totoro Forest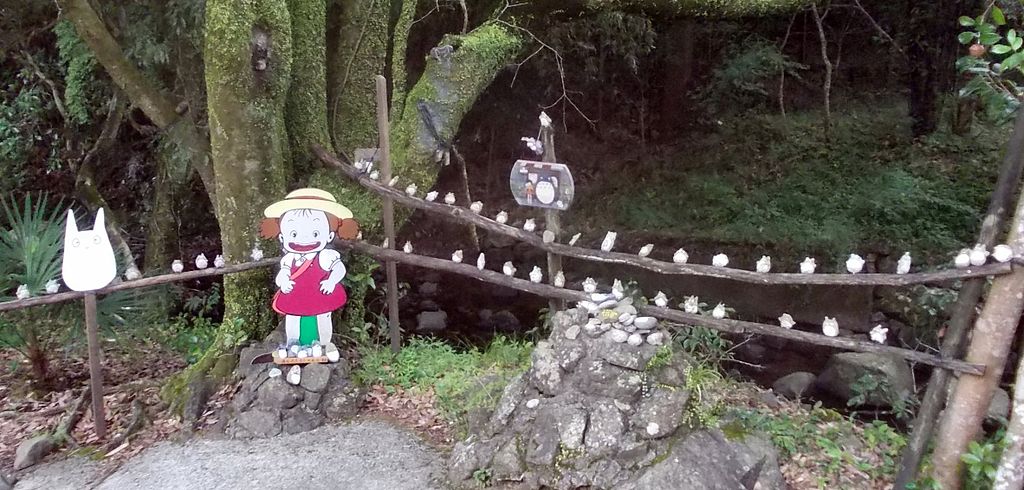 Get more of your fill of Totoro in the Totoro Forest in Saitama. This lush, tranquil nature reserve resembles (and inspired) the idyllic countryside depicted in the film, and strolling through its greenery will awaken your sense of wonder. To make the most of your visit, embark on a spontaneous exploration of the forest's walking trails, leading to hidden ponds, old trees, Lake Sayama, and, if you're lucky, a glimpse of Totoro himself! Embrace the serenity of the surroundings and let the magic of the forest engulf you. Remember to bring your camera, as every step offers a picture-perfect moment worthy of cherishing.
5. Ghibli Clock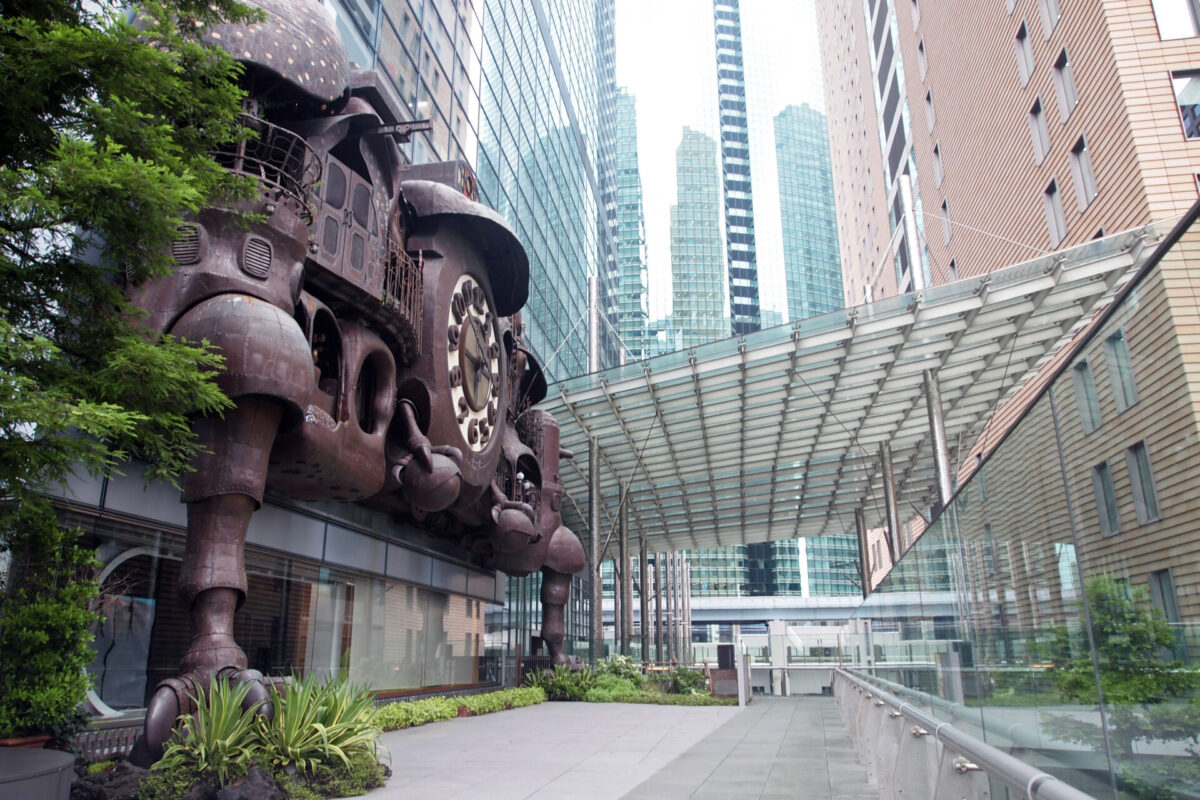 Tick-tock, it's time to witness a fantastical spectacle in Tokyo! The Ghibli Clock, designed by Hayao Miyazaki himself, resides in the vibrant Shiodome district. This gigantic, intricate timepiece took 6 years to make! It comes to life four times a day with various details and things to see; it is very reminiscent of "Howl's Moving Castle". Arrive a little early to secure a good spot, as this clockwork marvel never fails to gather a curious crowd. As the clock chimes and gears set the enchanting figures in motion, you'll be captivated by the ingenuity and magic on display. It's a splendid reminder that even in the fast-paced city life, a touch of Ghibli magic is just around the corner!
6. Shima Onsen Sekizenkan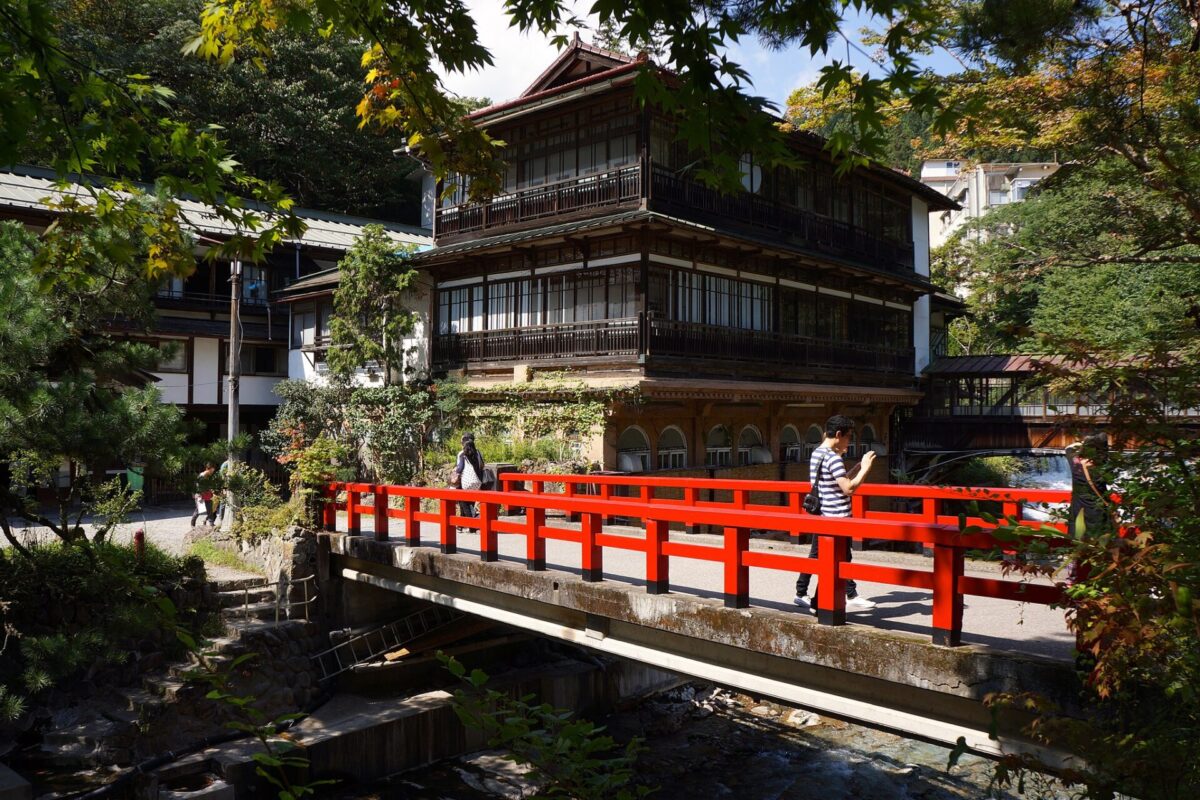 Seeking relaxation and a taste of old Japan? Shima Onsen Sekizenkan, a traditional hot spring Ryokan in Gunma, is where Ghibli-esque serenity meets authentic Japanese hospitality. Shima Onsen is filled with great establishments for you to enjoy a variety of mineral rich public baths, but Sekizenkan stands out as it is the rumored inspiration for "Spirited Away". While the claim remains that there is no one point of inspiration for Aburaya, many think that this is the one. So, take a nice relaxing vacation to Gunma, enjoy one of the best onsen towns in Japan, and get an immersive ghibli experience all in one!
7. Yakushima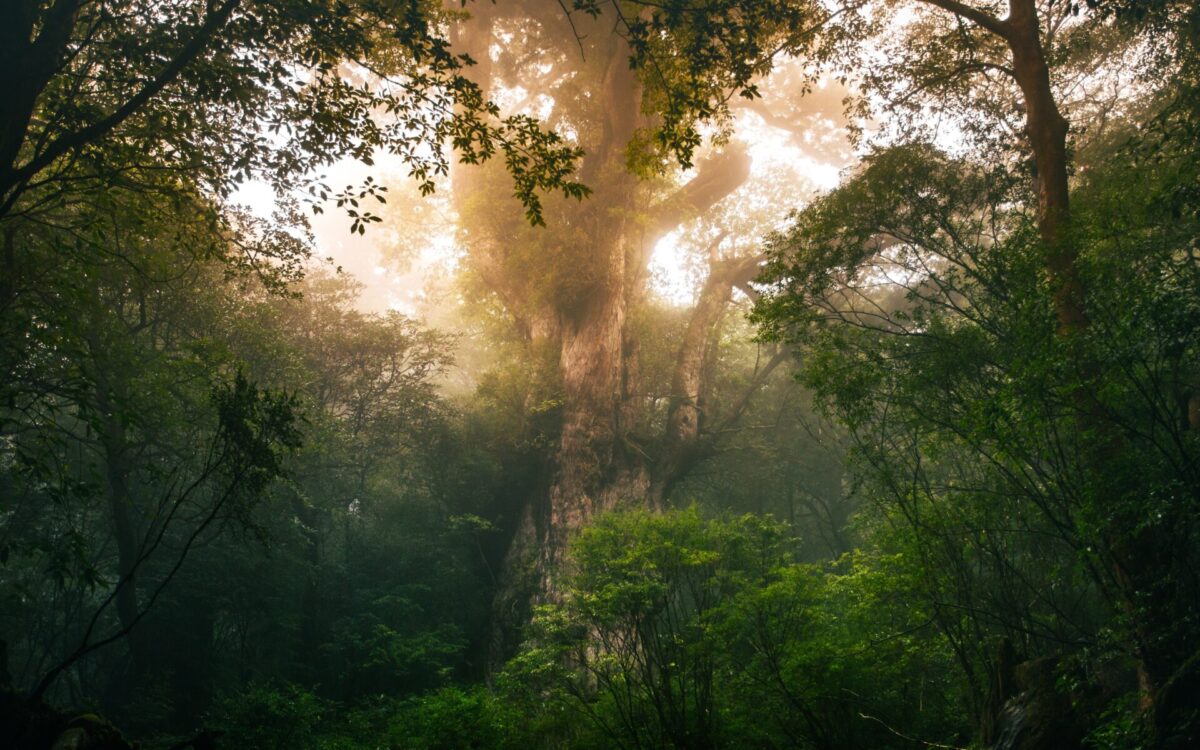 Escape to the mystical island of Yakushima, an ancient forest teeming with nature's wonders and a whisper of Ghibli-esque charm. This UNESCO World Heritage Site, located in Kagoshima Prefecture, inspired the lush landscapes of "Princess Mononoke." Embrace spontaneity and venture into the forest's hiking trails, leading to ancient Yakusugi cedar trees that have stood for centuries. Absorb the ethereal beauty of moss-covered rocks and pristine waterfalls. Yakushima's otherworldly ambiance will transport you to the realms of Studio Ghibli, where nature and fantasy coexist in perfect harmony. Connect with the spirits of the forest, and let the island's enchantment work its magic on you.
8. Donguri Republic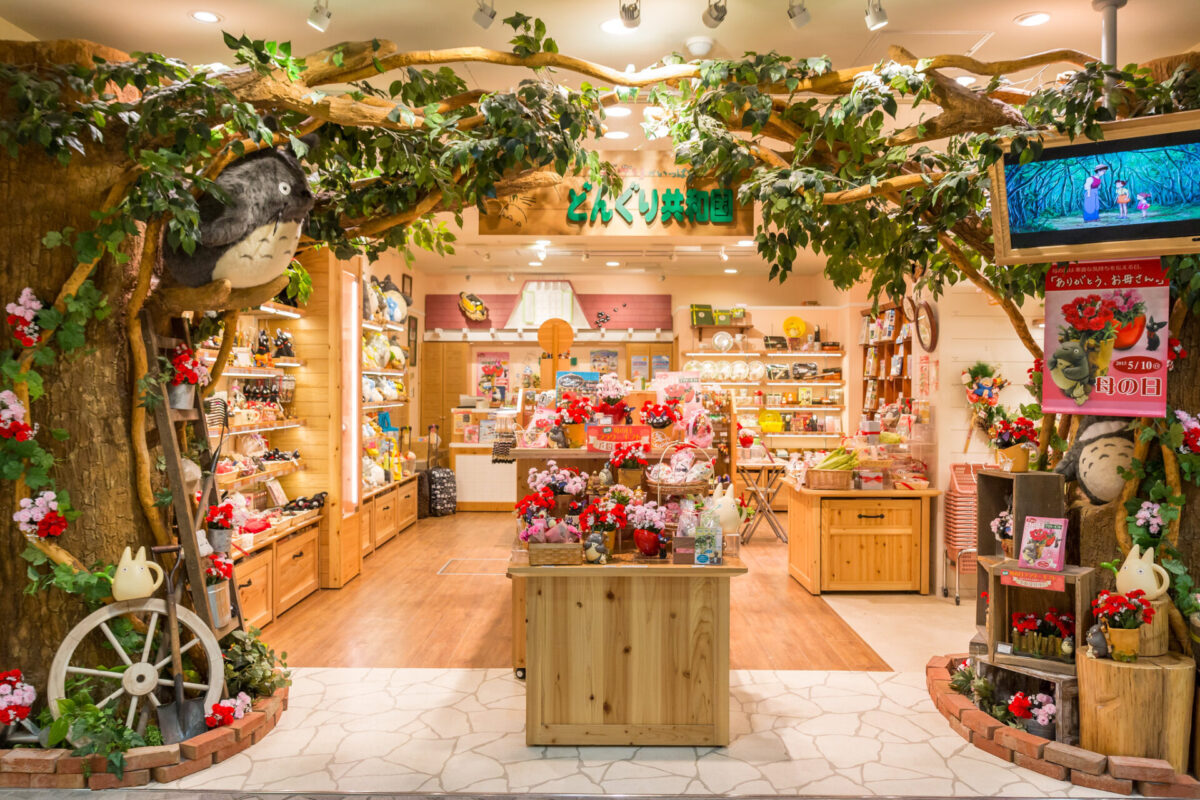 For the ultimate Ghibli shopping spree, head to Donguri Republic, a chain of stores scattered across Japan. These specialty shops are a treasure trove of Ghibli merchandise, ranging from plushies and figurines to clothing and homeware, all inspired by your favorite films. Whether you're a die-hard Ghibli fan or just discovering its magic, Donguri Republic offers something for everyone. Be sure to pick up a spirited keepsake to commemorate your journey through the enchanting world of Studio Ghibli.
9. Dogo Onsen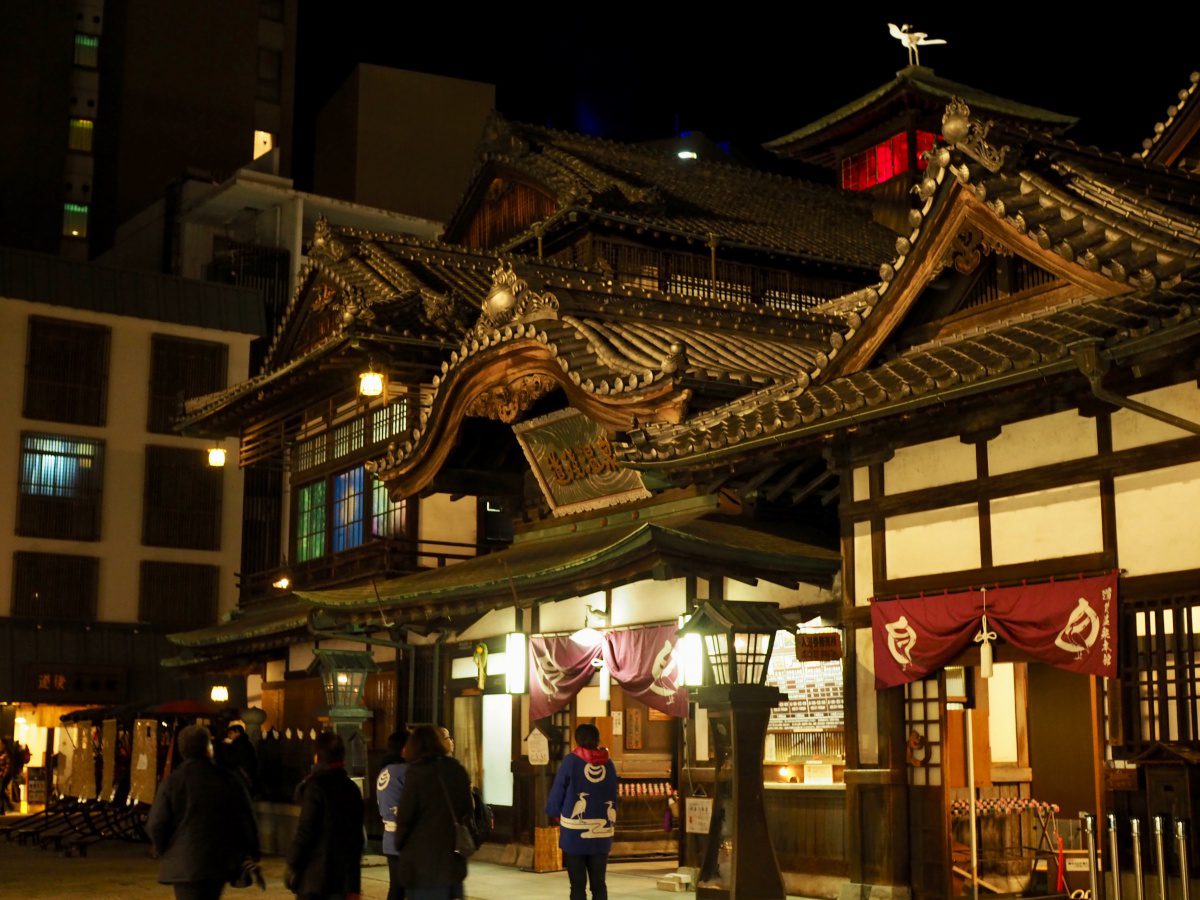 Welcome to Dogo Onsen, a rejuvenating hot spring sanctuary in Matsuyama, Ehime Prefecture, where history and Ghibli charm converge. This old onsen, believed to be Japan's oldest, is said to also have inspired the bathhouse in "Spirited Away." As you soak in the mineral-rich baths, feel the healing powers that have drawn visitors for centuries. Dogo Onsen is a testament to Japan's cultural richness and a true Ghibli-like experience.
10. Kiki's Bakery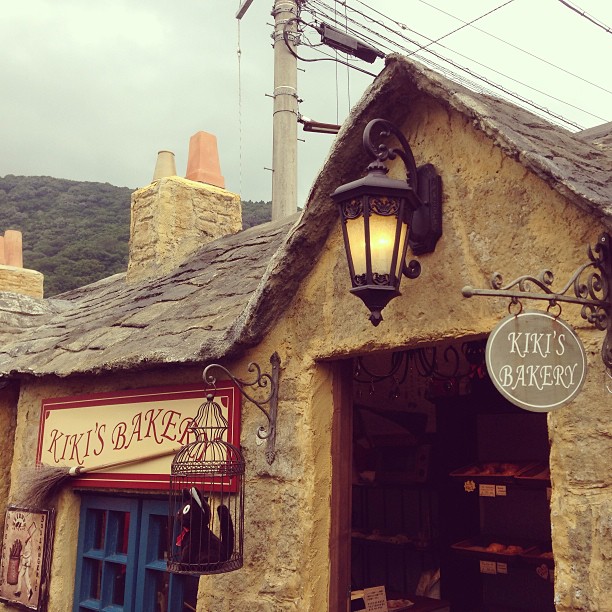 Channel your inner witch at Kiki's Bakery, nestled in the picturesque Yufuin Floral Village in Oita Prefecture. This quaint bakery pays homage to "Kiki's Delivery Service" with delightful treats that evoke the charm of the film. Savor freshly baked bread and pastries, along with whimsical beverages that'll leave you spellbound. The village is an experience in and of its own, even Harry Potter fans are attracted to this magical town! You'll definitely feel charmed by this thoughtfully designed village and it will easily become a fond memory.
Japan Wonder Travel Tours
Japan Wonder Travel is a travel agency that offers guided tours throughout Japan.
From private walking tours to delicious Food and Drink tours, we can help you organize the best tours just for you! If you want to explore Japan and learn more about the history and backstories of each area you are visiting, our knowledgeable and friendly English speaking guides will happily take you to the best spots!
In addition, we can provide you with any assistance you may need for your upcoming trip to Japan, so please feel free to contact us if yu have any questions or need some help!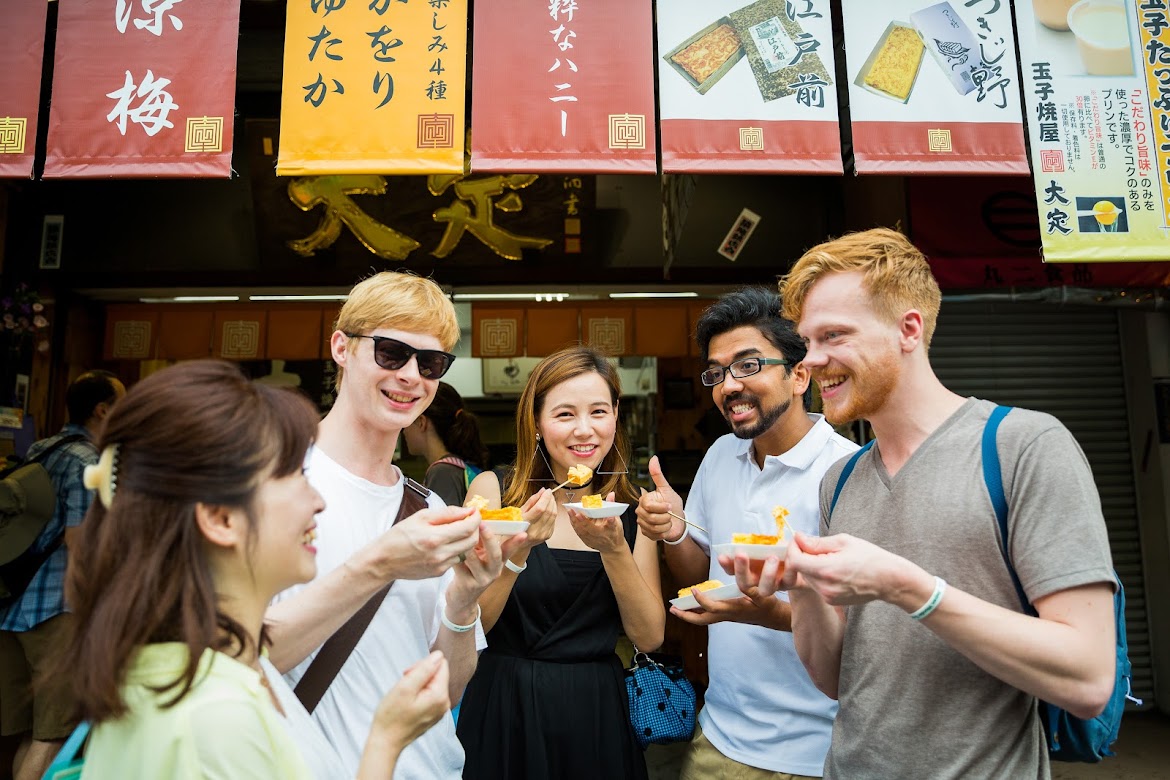 ▶Tokyo 1–Day Highlights Private Walking Tour (8 Hours)
There's no better way to explore an area than taking a tour with a knowledgeable local guide. You will have the chance to learn about the history and interesting background stories of Tokyo, as well as discover some hidden gems which can be hard to do without a guide.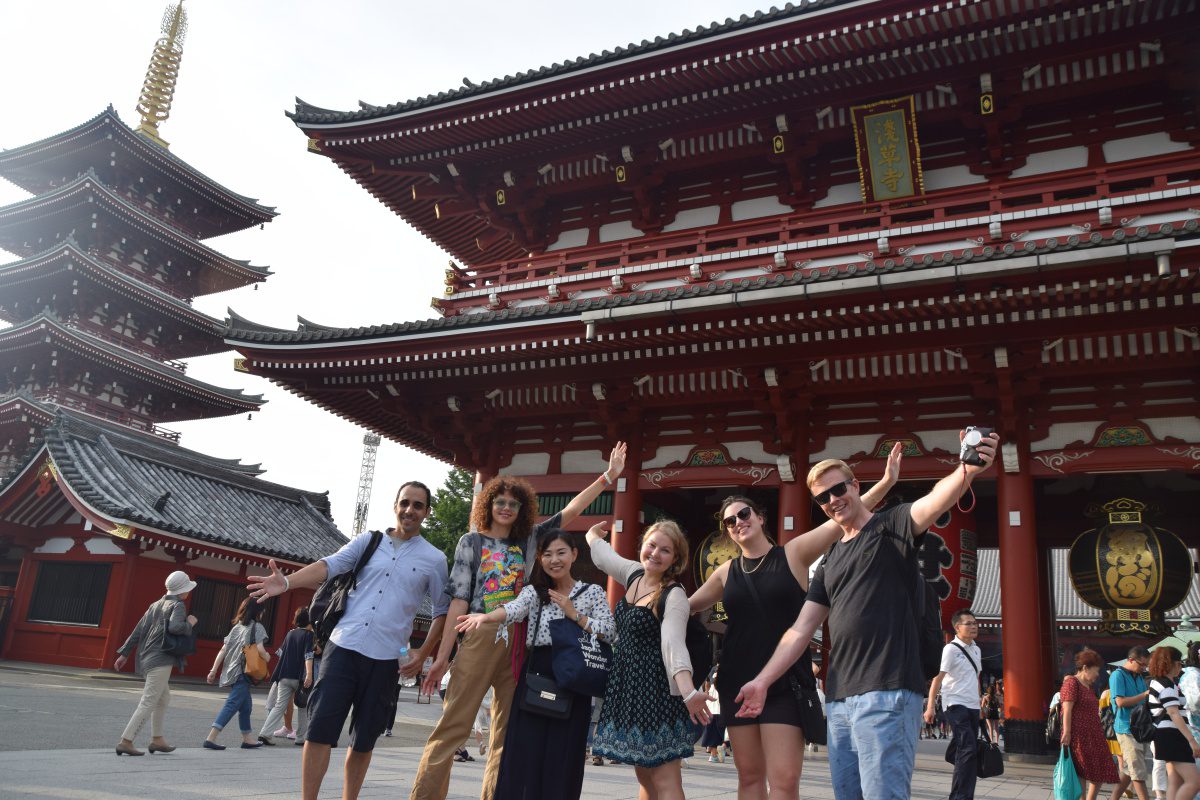 ▶Mt. Fuji Day Trip Bus Tour from Tokyo
Experience the breathtaking views of Mt. Fuji by visiting the highlights of the area on our guided sightseeing bus tour! Departing from Shinjuku in central Tokyo, you can travel comfortably to all of the best spots in the area by bus.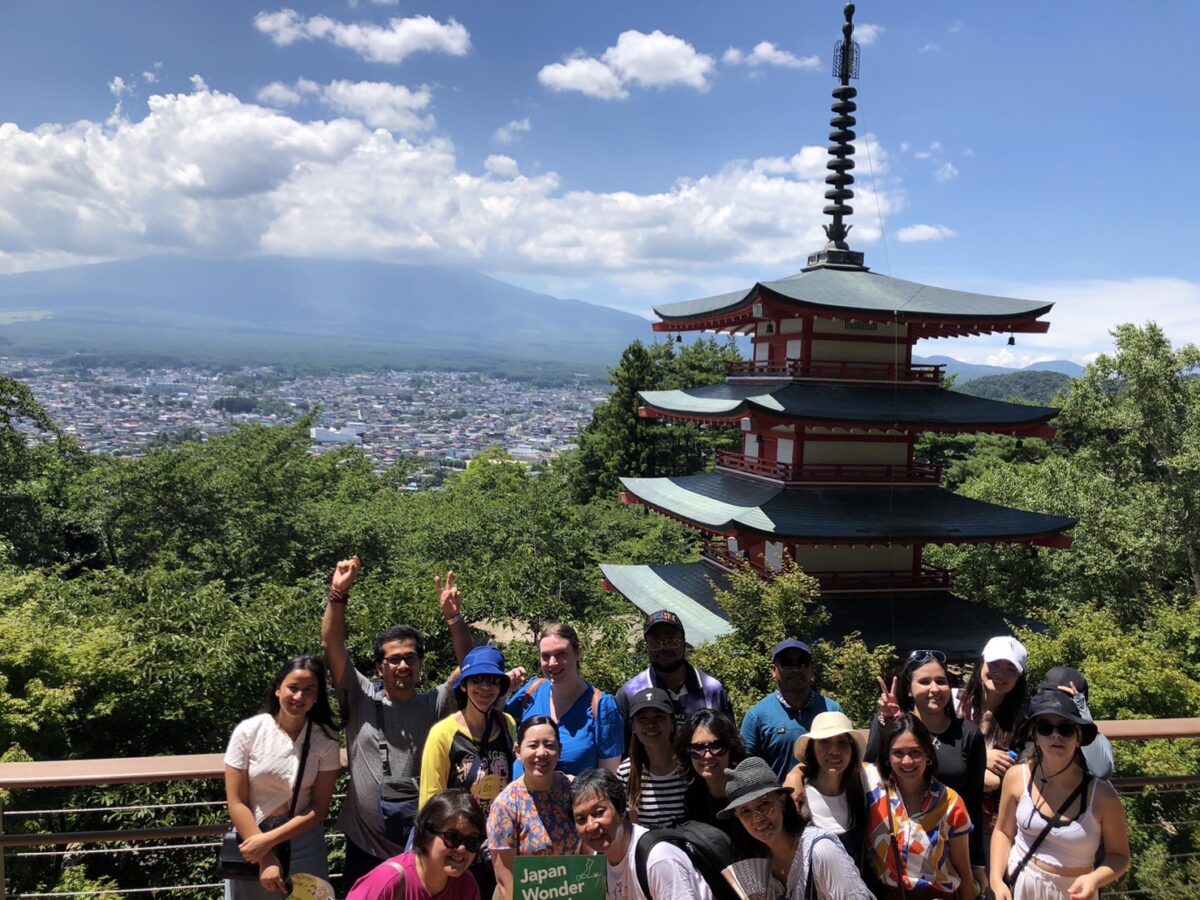 Follow us on Instagram, Facebook, Twitter, and TikTok for more travel inspiration. Or tag us to get featured!
Happy traveling!
Stay informed of the best travel tips to Japan, the most exciting things to do and see, and the top experiences to have with the Japan Wonder Travel Newsletter. Once every two weeks we will introduce you to our latest content.
Other Articles you Might be Interested in