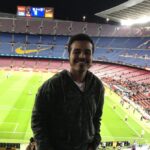 Writer's Profile
Brandon Spencer is currently an intern from the United States. He recently graduated from Berry College, majoring in sports communications, and is currently seeking many different work opportunities in various countries around the world. He loves exercising, video games, anime, and pro wrestling. He's also a big fan of soccer, so you can catch him watching a game or taking part in one!
This post may contain some affiliate links. When you click through and make a purchase we may receive some commission, at no extra cost to you.
The month of June in Japan indicates that warmer weather is beginning to make its way into the country, but with it comes the ever-dreaded rainy season. Despite the impending treacherous rain, there are still plenty of activities to partake in just before the weather leads you astray. To help you in your time of need, we have found 10 events and things to do in Tokyo during the month of June that should keep you dry and entertained!
1. Sanno Matsuri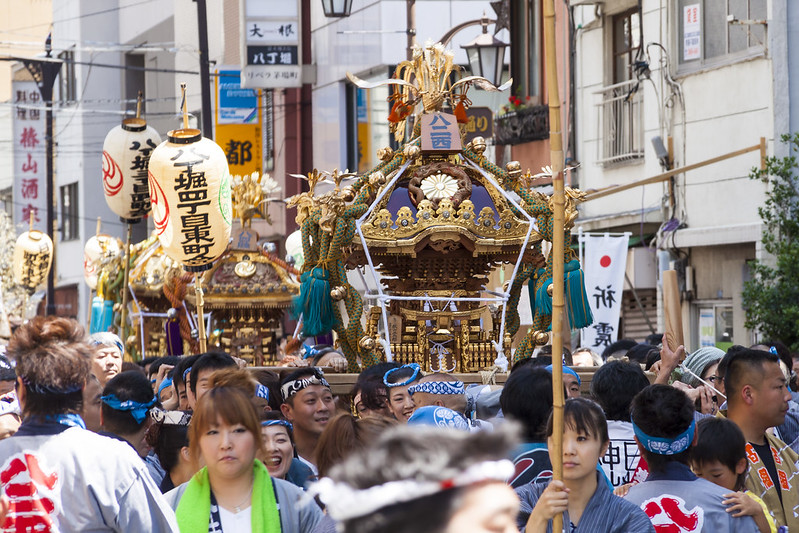 The Sanno Matsuri is known as one of the three great festivals of Japan, with certain aspects of the festival said to run on even-numbered years only. However, the festival itself still does take place on odd numbered years, just without the added benefit of getting to watch the Shinkou-sai. The Shinkou-sai is an over 9 hour long procession that features over 500 people dawning kimonos as they make the trek from Yotsuya to Shinbashi, walking over 24 kilometers. While the "main attraction" won't be on display this year, this 11-day long festival will still be home to an abundance of activities, so much so that every day you attend the festival will feel as though everything is a brand new experience. If you're in Tokyo during the month of June, you would be remiss to not catch one of the three great festivals in all of Japan!
When: June 7th(Wed.) – June 17th(Sat.) 2023
*"Shinkou-sai" won't be held this year.*
Official website: Sanno Matsuri
2. The Making of Harry Potter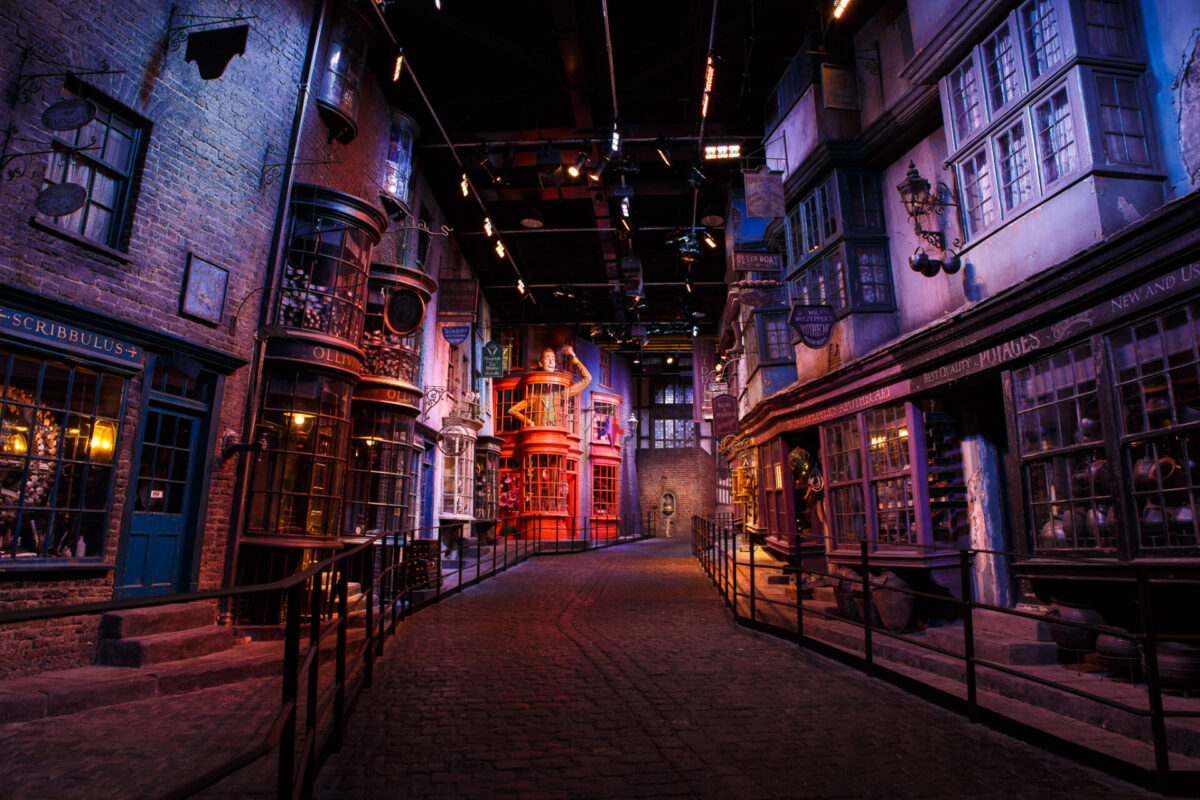 At long last, Warner Bros Studios' famous "Making of Harry Potter" tour is setting up shop here in Japan! Taking inspiration from its London counterpart, The Warner Bros Studio Tour in Tokyo will be housing the attraction in the calm and pristine area of Tokyo's western suburbs, with the studio said to be just a little over 22 acres! In this tour, you'll be transported into the wizarding world, getting the chance to explore the hollow grounds of Hogwarts. You can also be a part of interactive events, such as attending a quidditch match, and dine like a wizard, tasting all the delicacies you have seen in the films. If you want to have the ultimate experience any Harry Potter fan could ever dream of, make sure to check out this exclusive tour during the month of June!
When: June 16, 2023
3. See Hydrangeas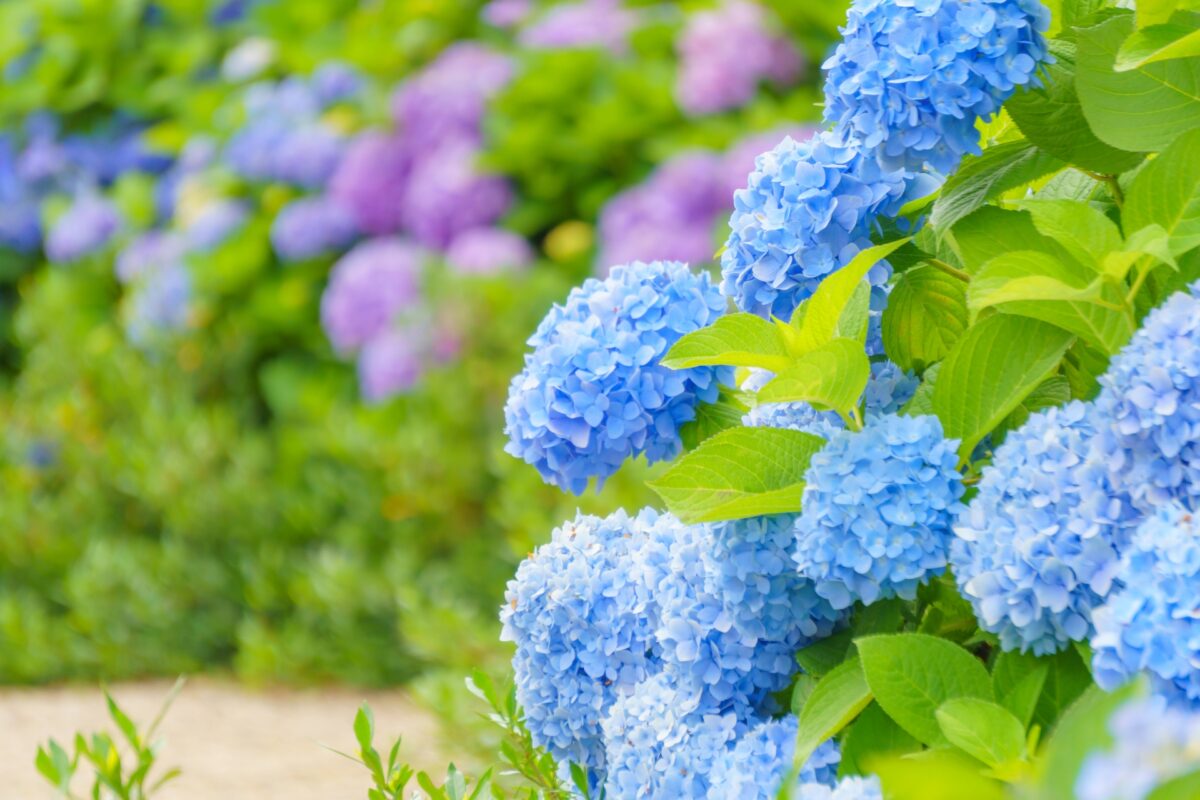 In the midst of the ever-gloomy rainy season, a beautiful set of flowers begin to emerge, emitting what feels like a ray of sunshine upon the hazy sky. Given the nickname "million dollar flower" due to its large quantity of pedals, the hydrangea flowers begin to grow in the middle of June until the middle of July as the flower requires a large amount of water in order to bloom. You can even find an abundance of hydrangea festivals scattered all throughout Tokyo, with some of the most popular being the Bunkyo Ajisai Festival, where you can find 3,000 hydrangea flowers and the Satte Ajisai Festival, home to 16,000 hydrangea and over 100 different species. Go and see the hydrangea flowers to experience that little ray of sunshine during the month of June!
4. Mount Takao Beer Mount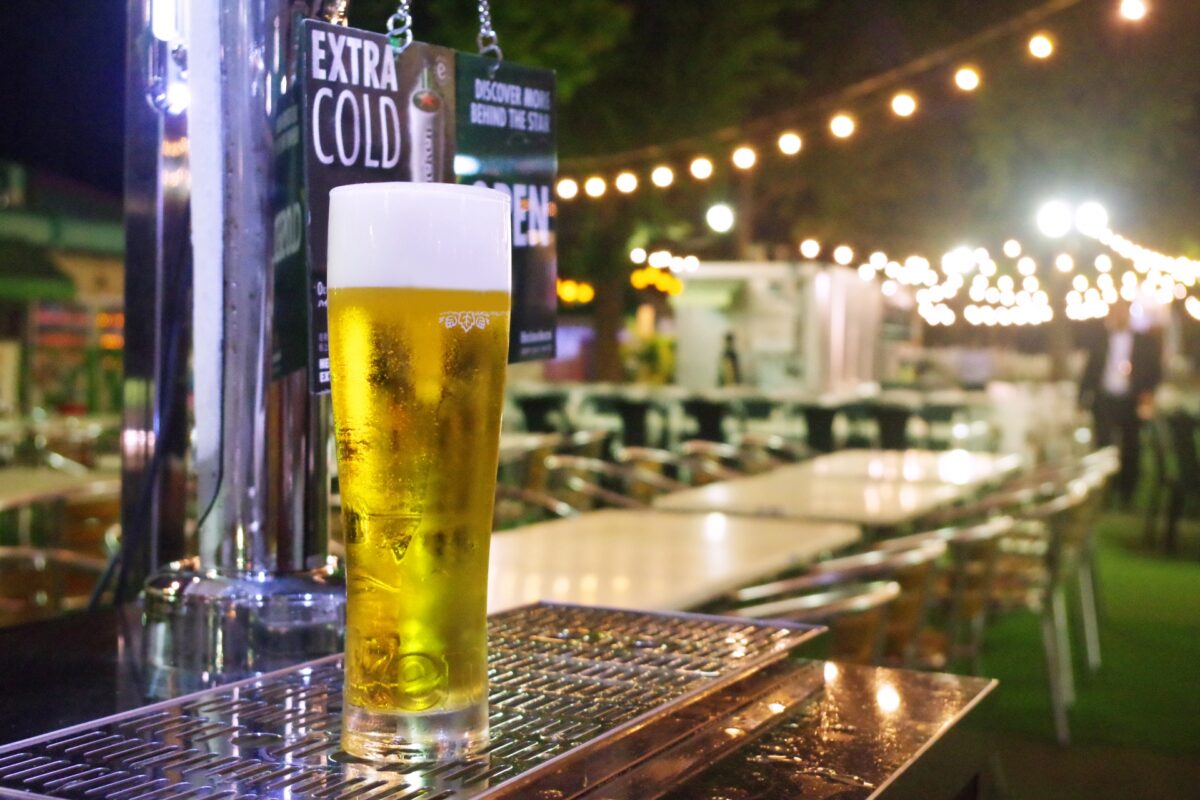 Mount Takao is a popular spot for hiking in the Hachioji area, but did you know that near the mountain's peak awaits a luscious beer garden with an all-you-can-drink menu upon arrival. The beer garden located atop Mount Takao stands at a staggering 500 meter altitude, making it the highest beer garden in Tokyo by a country mile. At this beer garden, you'll be provided views of various landmarks around Tokyo, such as the Tokyo Tower, Tokyo Skybridge, and on a good day a view of Mount Fuji! Now, when it comes to food there is no shortage of options at Mt. Takao, with there being an all-you-can-eat buffet option featuring dishes from across the globe. Or if you'd like, you can cook the food all on your own with the grill-at-your-table BBQ option for an extra 2,000 yen. The price of admission varies for all ages, but you can be rest assured that the ambiance of the beer garden will make it all worthwhile!
When: June 15th – October 15th, running everyday from 1:00-9:00 PM
5. Torigoe Matsuri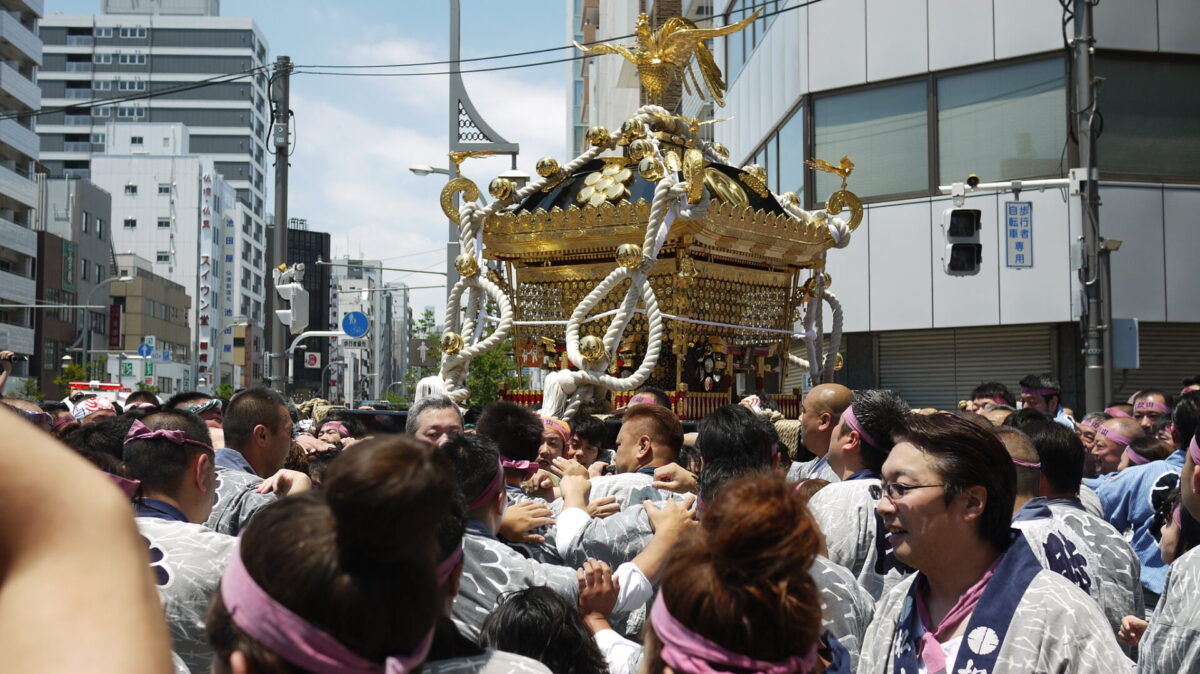 The Torigoe Matsuri is a celebration of one of Tokyo's oldest shrines. It is said that the shrine had received its name after a warrior had found the shrine and prayed for good fortune in their upcoming battle. Having received advice from a bird to maneuver his troops over the sandbar of the shrine to surprise his enemies, the shrine was given the name Torigoe, which translates to "bird going over". Throughout this festival, you can find various types of mikoshi (portable shrines) being paraded across the streets by children and adults alike. However, the main attraction of this festival is the mikoshi weighing in at a whopping four tons, making it the heaviest portable shrine you can find in Tokyo! You can find many people vying for a spot to carry the beloved mikoshi as it is said to bring good fortune to all that touch it. Because of the sheer scale that this shrine has, it tends to create large crowds throughout the festival, so much so that riot police are usually called in to contain the humanity.
When: Early June 2023
6. Fussa Firefly Festival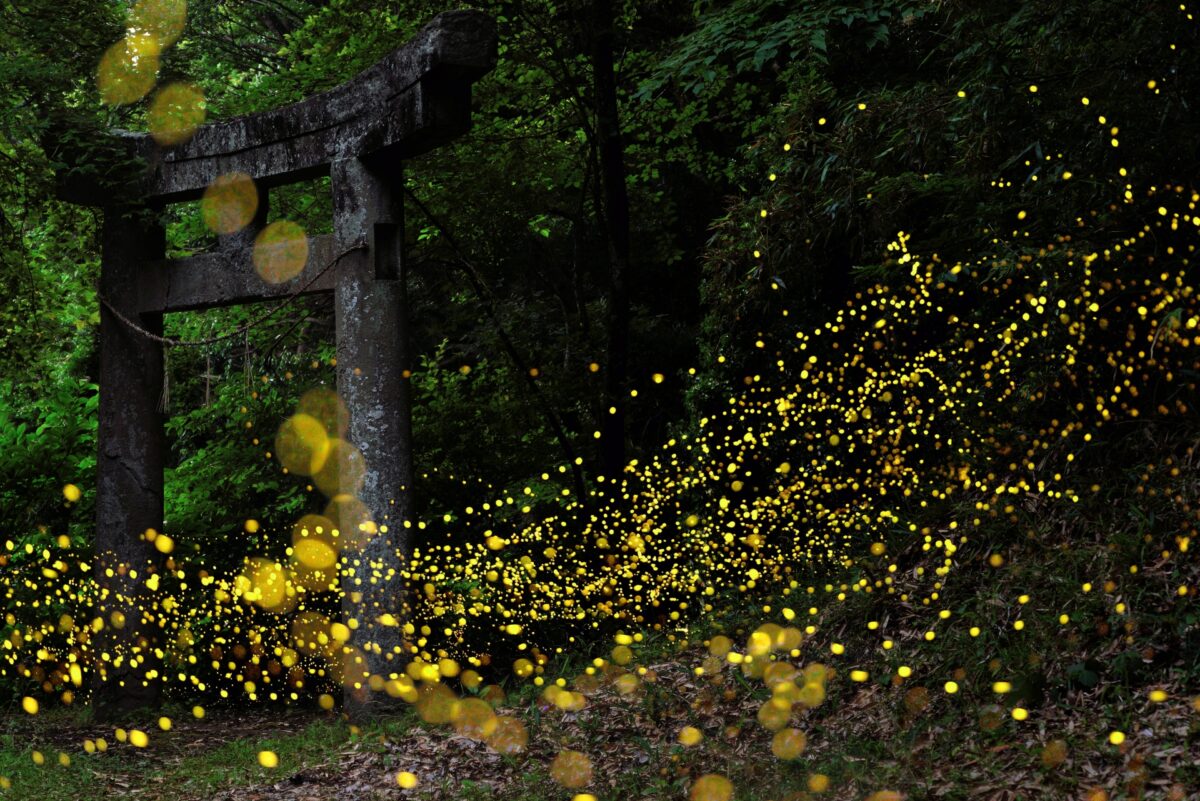 In this unique festival, over 6,000 fireflies are let loose throughout the vicinity, creating a beautiful scenery that is sure to leave you in awe. On top of the illuminating night sky, the festival has plenty of yatai (food stalls) all around, serving the typical food options you can find at most festivals. There will even be live performances featuring various traditional Japanese instruments and dances such as Taiko Eisa (male taiko drummers followed by female dancers) and Yosakoi Soran, a traditional Hokkaido folk song turned dance routine! So, if you want to truly step out of the darkness and look into the light (get it?), head over to the Fussa Firefly Festival for an unforgettable experience!
When: Mid-June from 1:00-9:00 PM
7. Tokyo River Clean Up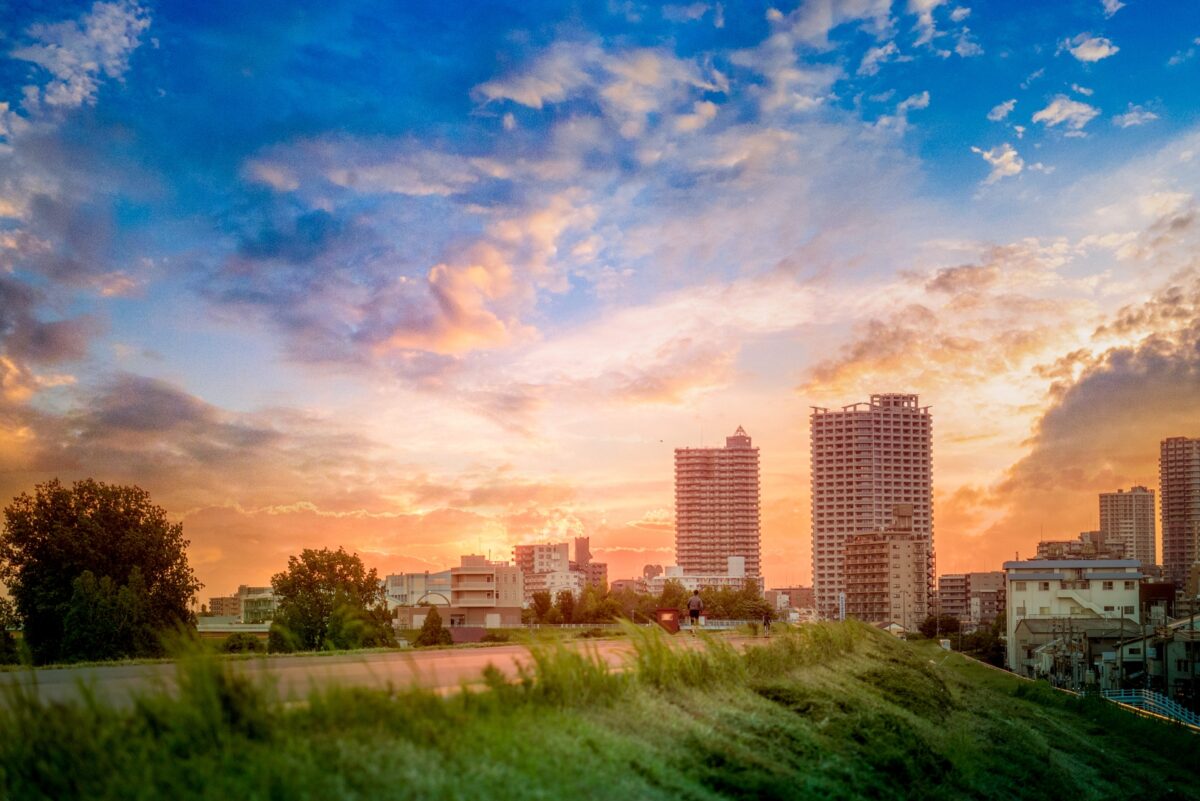 We know it's always fun to explore new areas of Tokyo, but sometimes it's nice to take a step back and do something good, not just for the community but for the well-being of our planet. The Tokyo river clean up is a litter-picking-up event that is organized by Tokyo River Friends, as they strive to have people experience the beauty of the rivers while participating in fun activities. On top of getting the chance to clean, participants are also given an eco-guided tour around the river, where you can learn about the various wildlife you're helping to preserve along the waterside. They also have picnics and barbeques after the clean-ups, so you'll get a chance to mingle with your fellow earth-loving peeps! These river cleaning events are held at Arakawa and Edogawa river (no reservation required) on various days throughout the spring and summer seasons.
8. Short Shorts Film Festival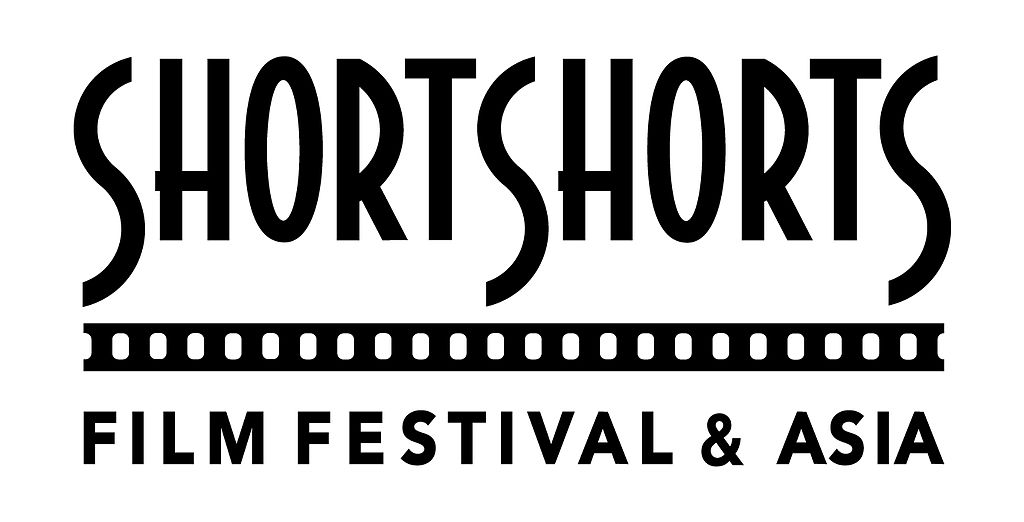 Short Shorts Film Festival & Asia is widely considered the biggest film festival in and around the Asia continent since its inception in 1999. The short shorts festival itself is the only one in Japan to be accredited by the Academy Awards, meaning that a film from this competition could be up for an Oscar nomination, further increasing the significance for all the participants involved. The beauty about Short Shorts is that anyone can submit a film online, with there being over 10,000 films on display throughout the duration of this festival. With this year's festival set to be open to public forum once again, it's a great opportunity for both movie novices and film connoisseurs to mingle and appreciate the art presented to them on the big screen!
When: June 6th-26th, 2023
9. International Tokyo Toy Show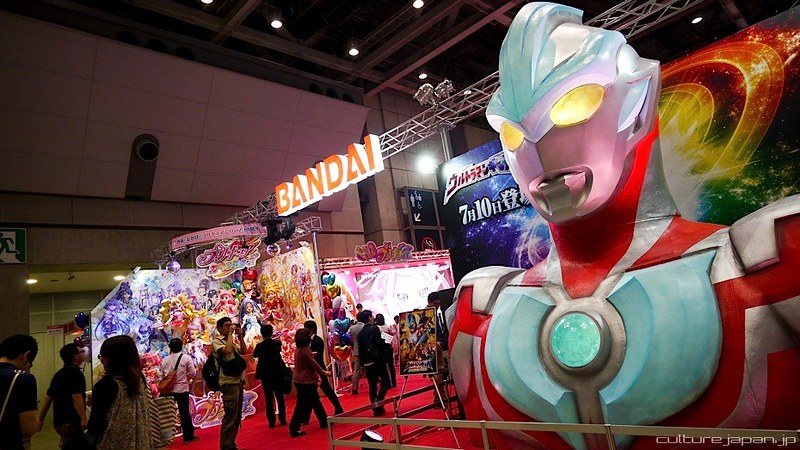 The International Tokyo Toy Show was created way back in the early 1960's and has since grown into the biggest toy show that you can find around Japan. Located at Tokyo Big Sight, you can find various toy vendors from around the globe looking to showcase their impressive hauls, ranging from exclusive board games all the way to electronic gadgets like RC planes. However, this isn't just some kind of underground toy auction, as the toy show is made for people of all ages. There is even a stage that will provide live entertainment for children, with various characters set to make appearances, and there will even be a "kid's park" play area loaded with toys and activities to keep your little ones entertained. And the pièce de résistance for this event is everybody's favorite words, FREE admission, so with that being said, why not check out the biggest toy show Japan has to offer!
When: June 10th-11th, 2023 (The event starts on June 8th for the trade buyers only)
10. Yokohama Dragon Boat Races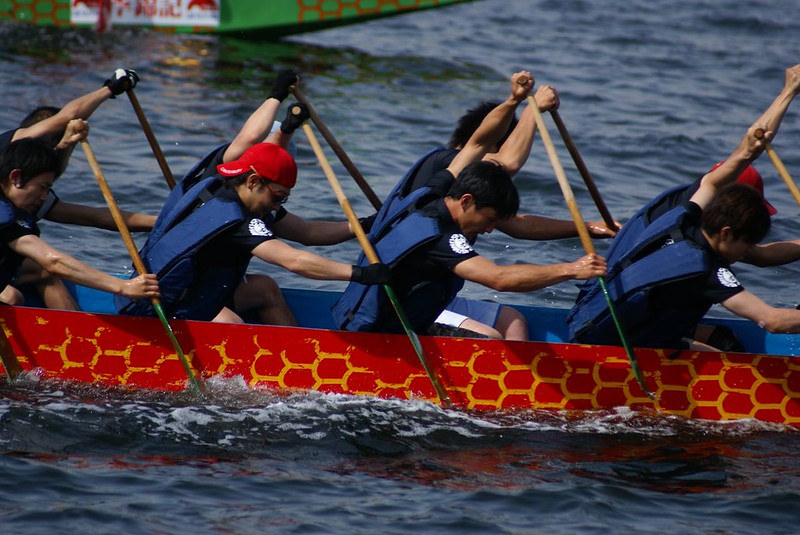 While this event takes place just outside of Tokyo, I feel as though we would be remiss if we don't mention this one of a kind event. The Yokohama Dragon Boat race is an annual competition that assembles some of the most dangerous and frightening monsters that you can find across the seven seas. You may think I'm kidding, but in reality this event is very popular with over 4,000 participants representing over 200 teams as they are ready to put their body on the line in order to be crowned champion. The final day of the dragon boat race is known as the international Champions Cup race, in which the final 15 teams duke it out on the water to see who's truly got what it takes to conquer this dragon quest. The dragon boat race itself is actually an extension of the ever-popular Yokohama Port Festival, so once you're done watching the races, you can go and enjoy the rest of what the festival entails!
When: Early June 2023
Here's just a sample of the many things you can do around Tokyo during June! If you think there's an event happening in Tokyo that we may have missed, let us know and we'll be sure to include it in the next article. While June is heavily renowned for being the start of the rainy season, don't let the tears of sorrow diminish what could be an all so colorful time in Japan!
Japan Wonder Travel Tours in Tokyo
Japan Wonder Travel is a travel agency that offers guided tours throughout Japan.
From private walking tours to delicious Food and Drink tours, we can help organize the best tours just for you! If you want to explore Japan and learn more about the history and backstories of each area you are traveling in, our knowledgeable and friendly guides will happily take you to the best spots!
In addition, we can provide you with any assistance you may need for your upcoming trip to Japan, so please feel free to contact us if you have any questions or need some help!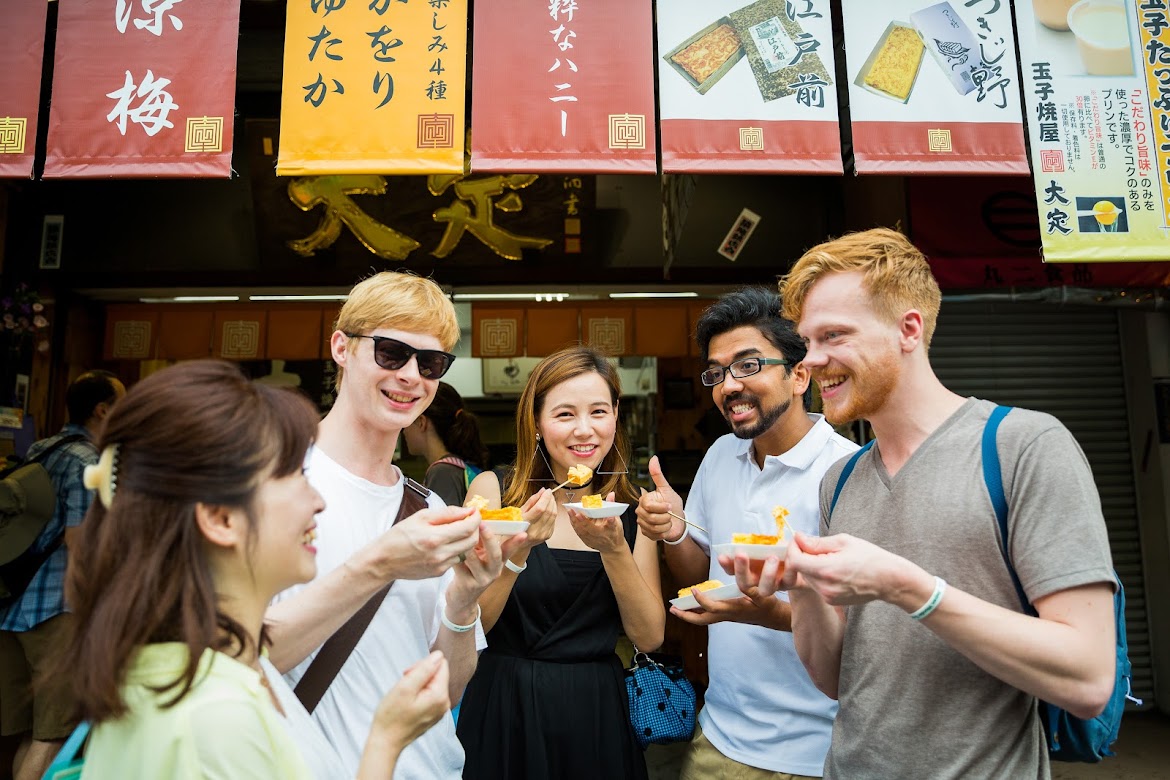 ▶Tokyo 1–Day Highlights Private Walking Tour (8 Hours)
There's no better way to explore an area than taking a tour with a knowledgeable local guide. You will have the chance to learn about the history and interesting background stories of Tokyo, as well as discover some hidden gems which can be hard to do without a guide.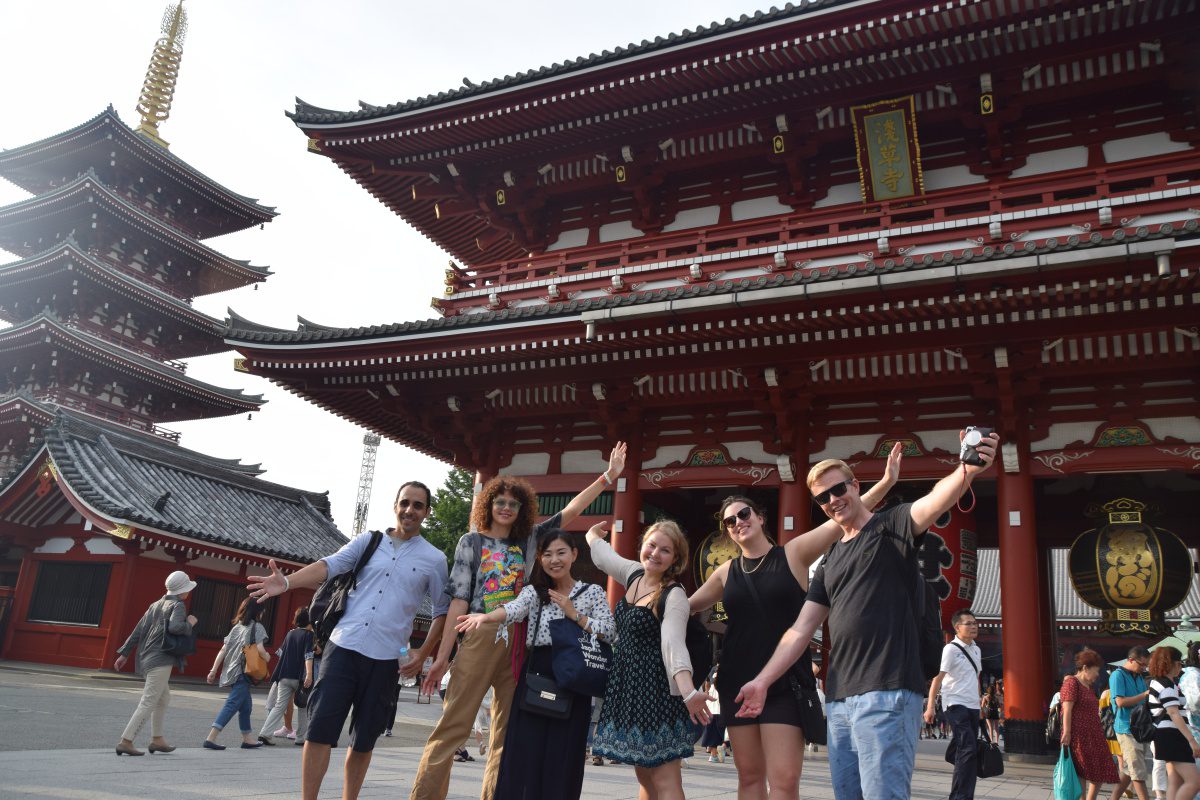 ▶Shinjuku Bar Hopping Tour: Experience Tokyo's Nightlife in Izakaya
Check out the best spots in Shinjuku while bar hopping through the lively and vibrant area. Try some delicious local food and drink as you explore the narrow yet photogenic alleys that the town has to offer. Experience Japanese izakaya culture and drink in Shinjuku like the locals!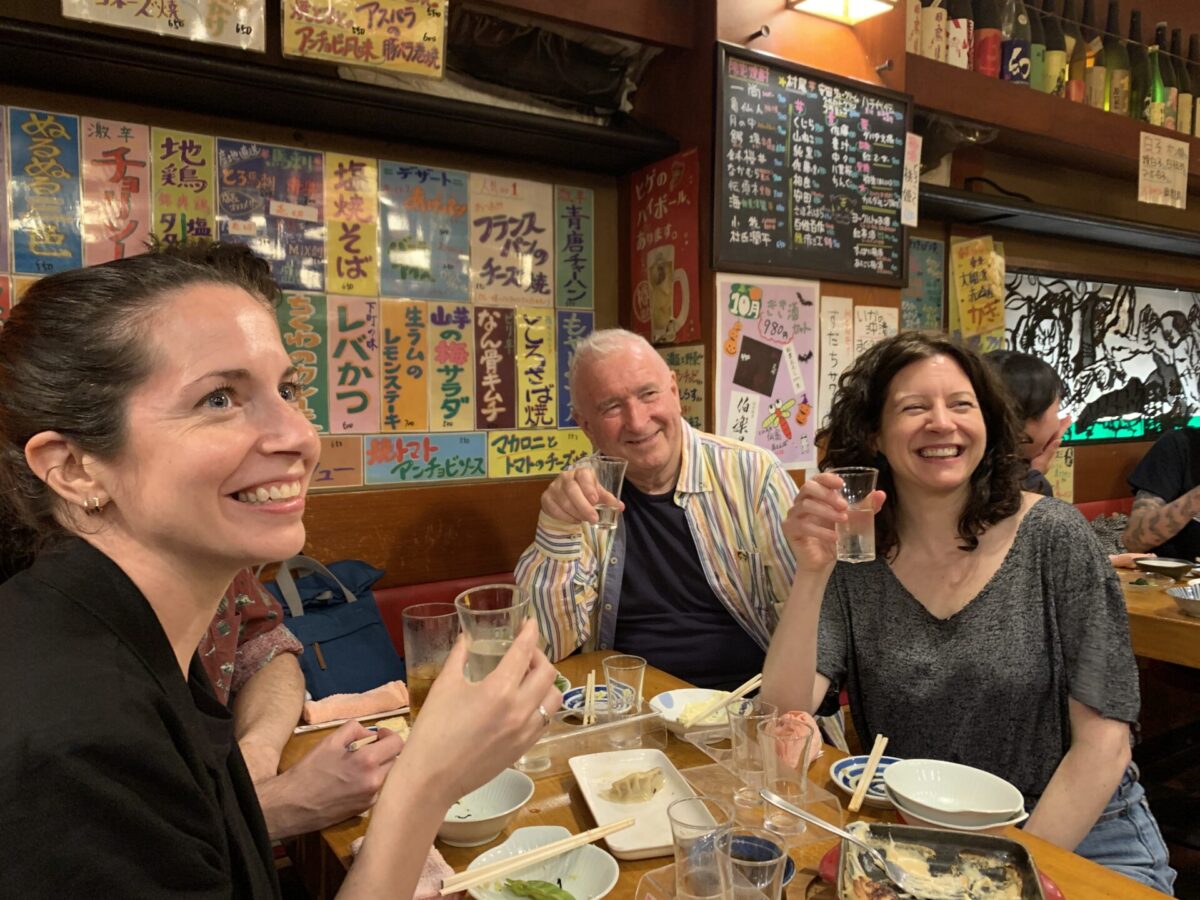 Find the Other Tours
▶Tour Packages
If you want to make travel easier, we suggest you look into tour packages.There are a wide range of tour packages out there to suit the accomodate for each traveler needs. Click the button below to find the best tour package from various Tour Operators!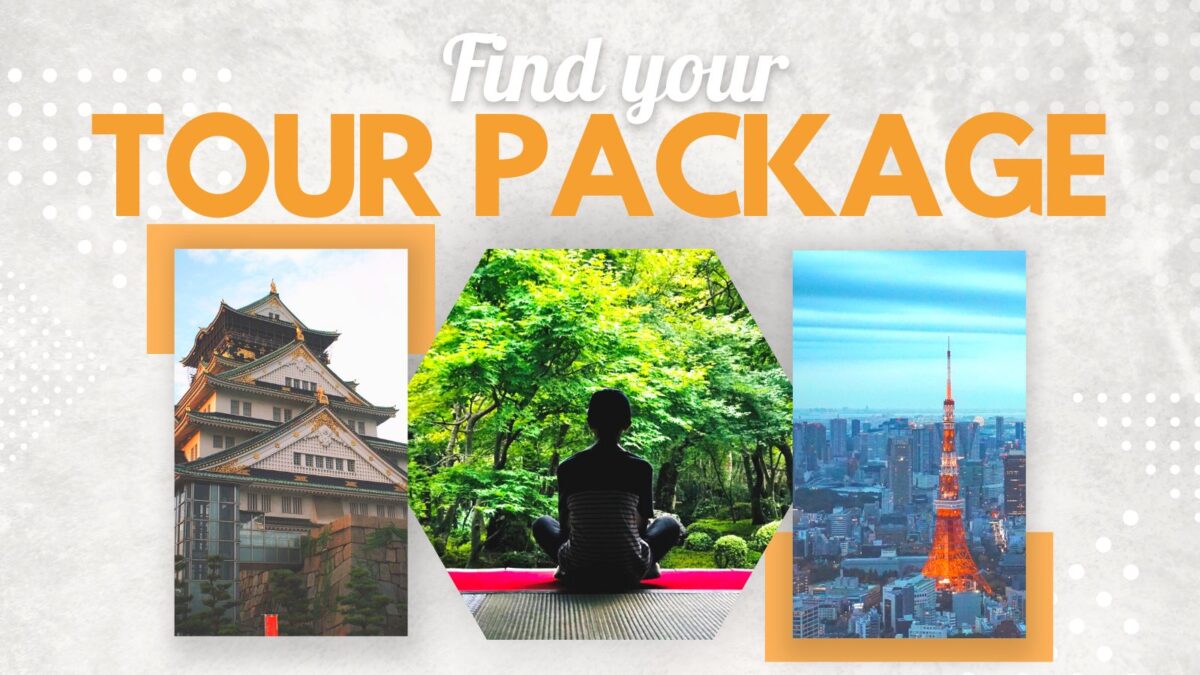 Follow us on Instagram, Facebook, Twitter, and TikTok for more travel inspiration. Or tag us to get featured!
Happy traveling!
Stay informed of the best travel tips to Japan, the most exciting things to do and see, and the top experiences to have with the Japan Wonder Travel Newsletter. Once every two weeks we will introduce you to our latest content.
Other articles you might be interested in