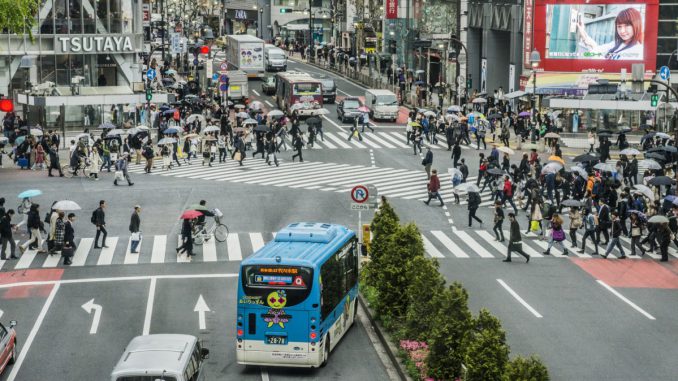 How can you make your trip enjoyable in Tokyo under tough weather?
Japan usually has rainy seasons in Jun and September.
Furthermore, typhoons occasionally bring very stormy and windy day. In that case you should stay in buildings.
Then, you would better to have optional activities for rainy days.
This article will introduce indoor spots in Tokyo!
1.Tokyo Toy Museum Yotsuya Shinjuku

photo by open-arms
This Toy Museum is housed in a former elementary school building. Visitors can see their rare collections and touch toys from around the world. Traditional Japanese toys such as bamboo-copter and Japanese spinning top are available to play. Children, over three years old, are able to participate in their workshop for making a handmade toy. Visiting the museum is fun, even for adults as it is a rare opportunity to see the inside of the Japanese school building structure.
Entrance Fee- Adult:800 yen, Child(over 6 months):500 yen
Tokyo Toy Museum Yotsuya Shinjuku :http://goodtoy.org/ttm/pdf/ttm_pamphlet_e.pdf
2.Namja Town in Ikebukuro

photo by lazysupper
Namja Town is an amusement theme park where attractions, restaurants and stage shows are held. The most recommended part of the park is the reproduced nostalgic street called Fukubukuro 7 chome shopping street. The area holds the old-time Tokyo atmosphere in 1950-60s and the food court is specialized in Gyoza Japanese dumplings. Gyoza is a popular Japanese finger food and each region has their unique flavors. The food court regularly sells Gyoza of more than 10 different locations. Gyoza fans should visit this place.
Entrance Fee- Adult:500 yen, Child:300 yen
Namja Town in Ikebukuro : http://event.namco.co.jp/namja/en/

3.Aqua Park Shinagawa

photo by Alpha
The Aquarium, located in Shinagawa business town of Tokyo, welcomes people with their beautiful marine creatures and high tech lighting effects. Their well-trained dolphins show the exciting performance under either natural light or rainbow color lights. The aquarium seats in the Shinagawa Prince Hotel nearby the Shinagawa station. The area holds various kinds of restaurant, including western style restaurant Outback and Singapore Seafood Republic. Since the museum open until 10am, you are able to visit there after supper.
Entrance Fee- Adult:2200 yen, Child:1200 yen
Aqua Park Shinagawa: http://www.aqua-park.jp/aqua/

4.Ooedo-Onsen Monogatari

photo by Wei-Te Wong
Ooedo-Onsen Monogatari is the pioneer of the Onsen theme park. The inner building modeled after the Edo old-time Tokyo town. Visitors wear Yukata Japanese traditional pajama and stand in the nostalgic cityscape when they go through the gate. They have both outer bath and inner bath and people who do not prefer outer bathing could enjoy the open air foot bath with wearing the Yukata Cloth. After soaking in their natural Onsen water, visitors are able to play at the stalls ranging from Ninja Star throw, Japanese candy shop and blow dart. Their lounge is comfortable Japanese style grass mat. You could spend a whole day and be relaxed.
Entrance Fee- Adult: from 2280 yen, Child: from 980 yen
Ooedo-Onsen Monogatari: http://daiba.ooedoonsen.jp/en/
5.Spo-cha in Odaiba Divercity

photo by Dick Thomas Johnson
More than 20 variety kinds of sport play grounds are homed in Spo-cha, Divercity building in Odaiba. Visitors pay the entrance fee, varies on the date and duration you choose, and then paly their games as much as they like. For example, babble succor (each player stand in a huge transparent vinyl bowl), mini bowling and table tennis are able to play. Also, high-tech toys Segway and mini Segway are available to ride on. This is a recommended place for group of people who want to actively spend time under a rainy weather.
Entrance Fee- Adult: from 1840 yen, Student: from 1650 yen
Spo-cha in Odaiba Divercity:
http://www.round1.co.jp/shop/pdf/howtoplay/howtoplay_spo.pdf

The other major spots for rainy days in Tokyo
【Museum】
・National Museum of Nature and Science
http://www.kahaku.go.jp/english/
・Tokyo National Museum
http://www.tnm.jp/?lang=en
・The National Museum of Western Art
http://www.nmwa.go.jp/jp/index.html
・The National Museum of Emerging Science and Innovation
https://www.miraikan.jst.go.jp/
・Edo-Tokyo Museum (Currently Closed)
https://www.edo-tokyo-museum.or.jp/
・Mori Art Museum
http://www.mori.art.museum/jp/
・Tobu railway Museum
http://www.tobu.co.jp/museum/
・Ghibli Museum
http://www.ghibli-museum.jp/en/
・TeNQ (high-tech space museum)
http://www.tokyo-dome.co.jp/tenq/e/
【Aquarium】
・Sumida Aquarium
http://www.sumida-aquarium.com/
・Tokyo Sea Life Park
http://www.tokyo-zoo.net/english/kasai/index.html
【Odaiba complex】
・Tokyo Joy Polis (Theme Park)
http://www.tobu.co.jp/museum/
・Ramen Kokugikan Mai (Ramen shops street)
http://www.aquacity.jp/tokyo_ramen_kokugikan/
・Takoyaki (Octopus ball) Museum in Odaiba
https://www.odaiba-decks.com/news/event/takoyaki.html
Book a hotel in Japan