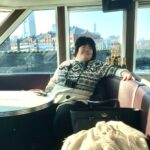 Writer's profile
Mao Goto is a Japanese freelancer who was born in Hayama, Kanagawa prefecture, and raised in Tokyo. Since 2016 she lives in the Taito Ward, home to a lot of Japanese culture hotspots such as Asakusa, Akihabara, and Ueno. She has been interested in the field of English education in Japan and got her Master's degree in March 2020. A lover of photography, travel, sweets, and cross-stitch. Contact her via Facebook.
This post may contain some affiliate links. When you click through and make a purchase we may receive some commission, at no extra cost to you.
Osaka is one of the largest cities in Japan, and throughout the year, it attracts many tourists from Japan and abroad. It's a place filled with things to do year-round. However, we believe that a season that is not to be missed is summertime in Osaka. At this time of the year, Osaka is hosting some of the best festivals and fireworks, making sure that you will leave the city with cherished moments. Without further ado, let us introduce you to 10 of the best things to do in Osaka in the summer.
1. Universal Studios Japan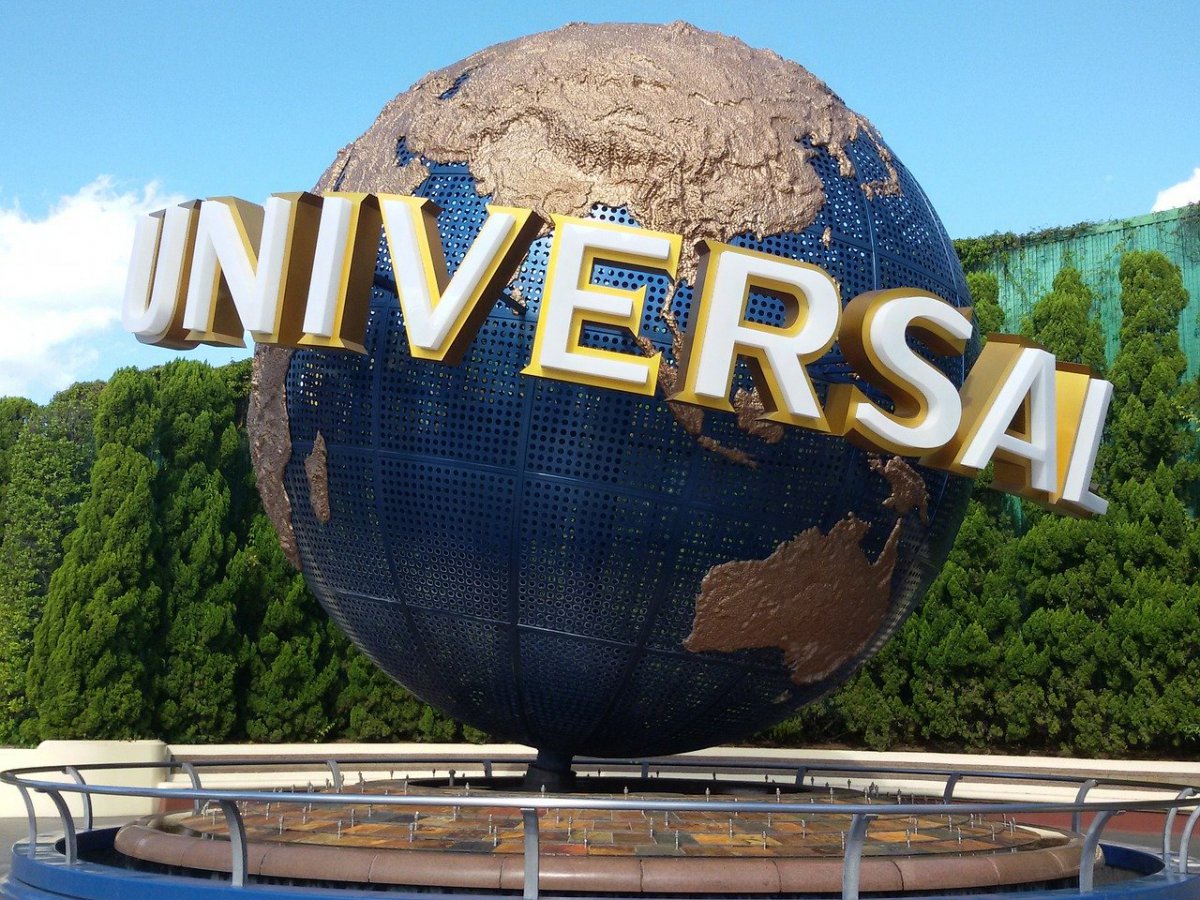 Osaka's famous theme park, Universal Studios Japan, is a great destination no matter what time of year you go. But let's be honest, theme parks are best in the summer right? And to make things even better, from July 5 to August 24, 2023, Universal Studios Japan will host a limited-time summer event called "NO LIMIT! Summer!". This year, Mario and his beloved friends from the renowned "Super Nintendo World" zone are now offering visitors an opportunity to have a great time while getting drenched. Enjoy the summer in Osaka with Mario while cooling off in the water!
Before you forget, book your E-tickets here!
Official Website: Universal Studio Japan
2. Tenjin Festival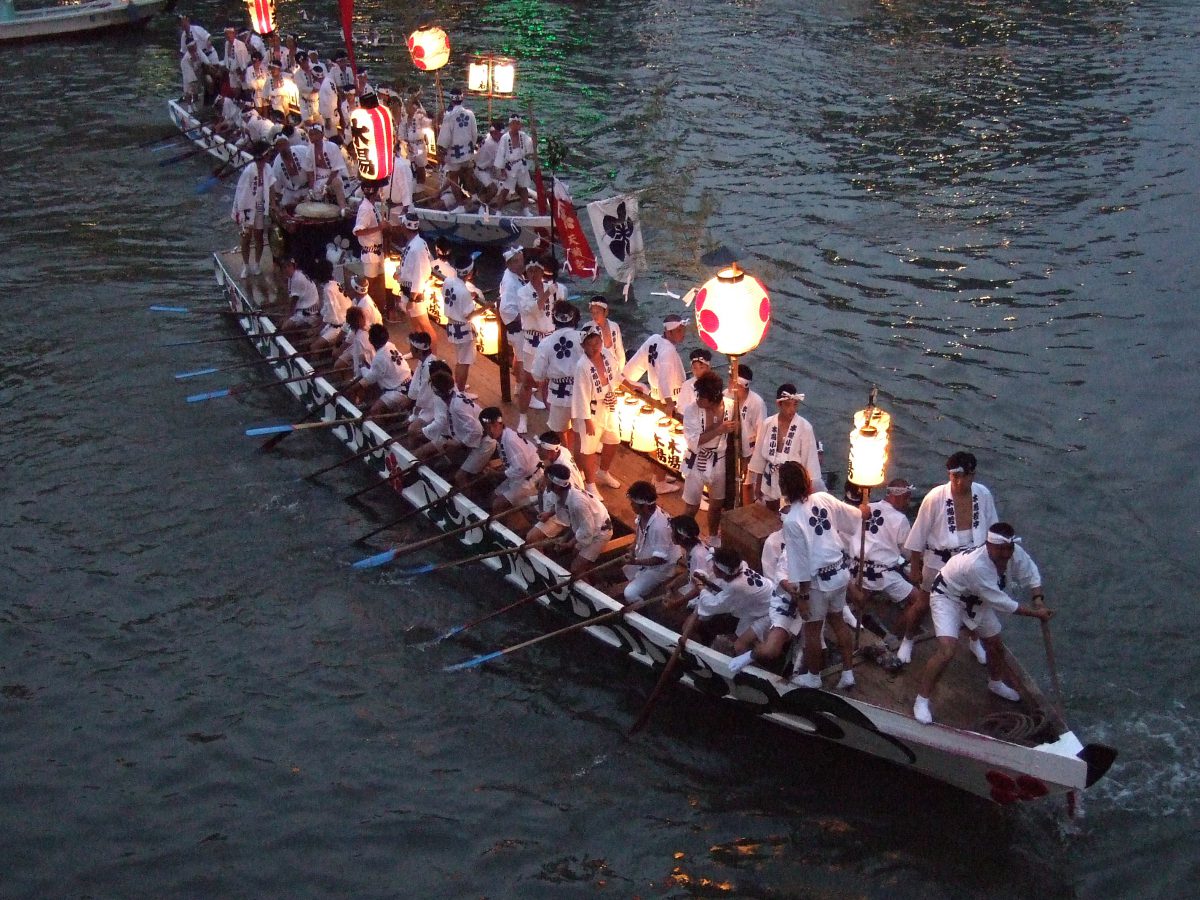 Among the many famous festivals in Japan, there is Osaka's Tenjin Matsuri, which is also known as one of the three major festivals in Japan. Held every year from late June for one month, the highlight of the festival is the spectacular bonfires, lantern lights, and fireworks reflecting on the Okawa River. For this reason, this festival is also known as the "Festival of Fire and Water" and takes place mainly at Osaka Temmangu Shrine. The Tenjin Matsuri has never ceased to amaze and attract people from all over Japan, and its charm has not diminished in the modern age.
Official Website: Tenjin Festival (Only in Japanese)
3. Osaka Aquarium Kaiyukan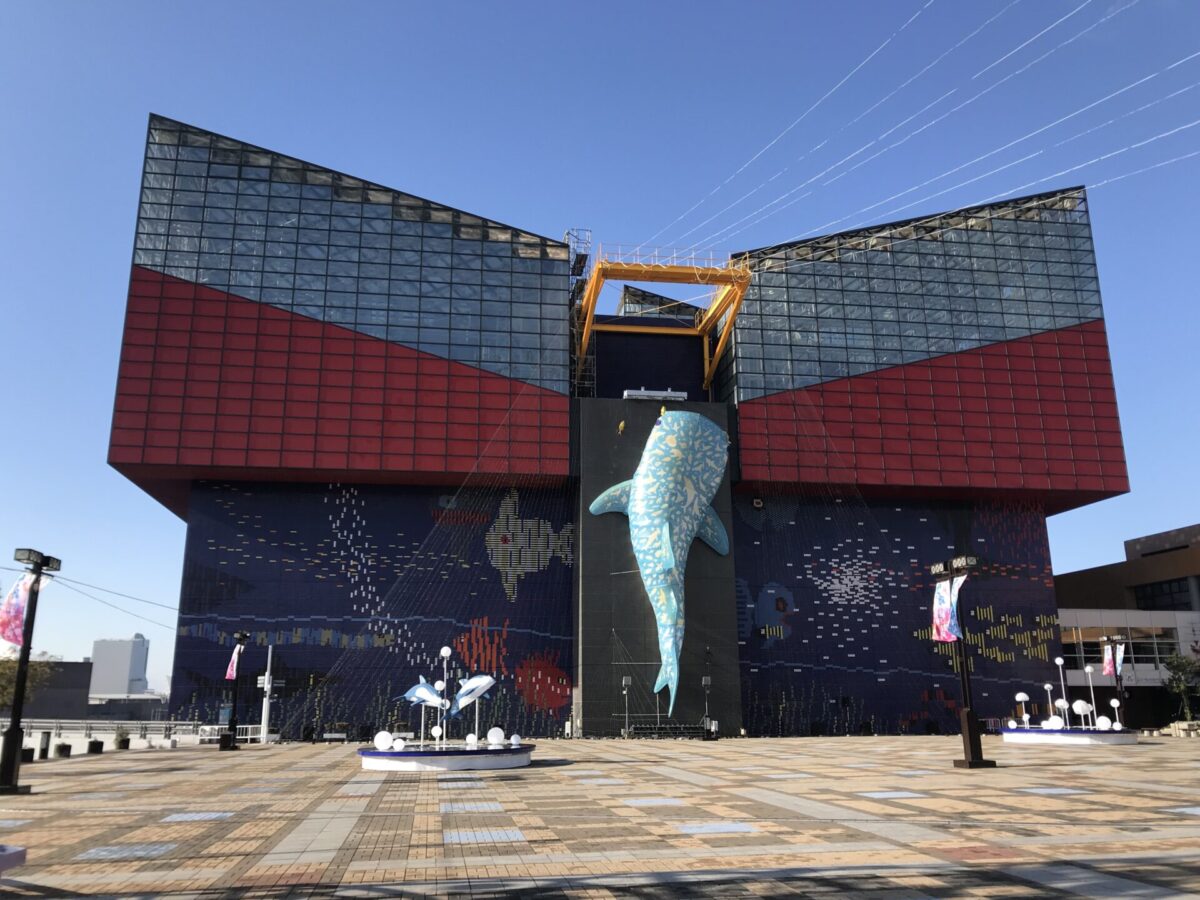 Kaiyukan is one of the world's largest aquariums and is located in Osaka. The aquarium faithfully reproduces the natural environment of the Pacific Ocean and its surrounding waters and exhibits are home to 30,000 creatures of about 620 species. The highlight of this aquarium is the "Aquarium of the Pacific" in the center of the building, where a magnificent whale shark swims with ease amongst other huge fish who might look little next to this giant but are still bigger than humans. Kaiyukan attracts many people each year with the beauty of its marine creatures. It's a great place to cool off and relax during the hot Osaka summer.
Official Website: Osaka Aquarium Kaiyukan
4. Osaka Castle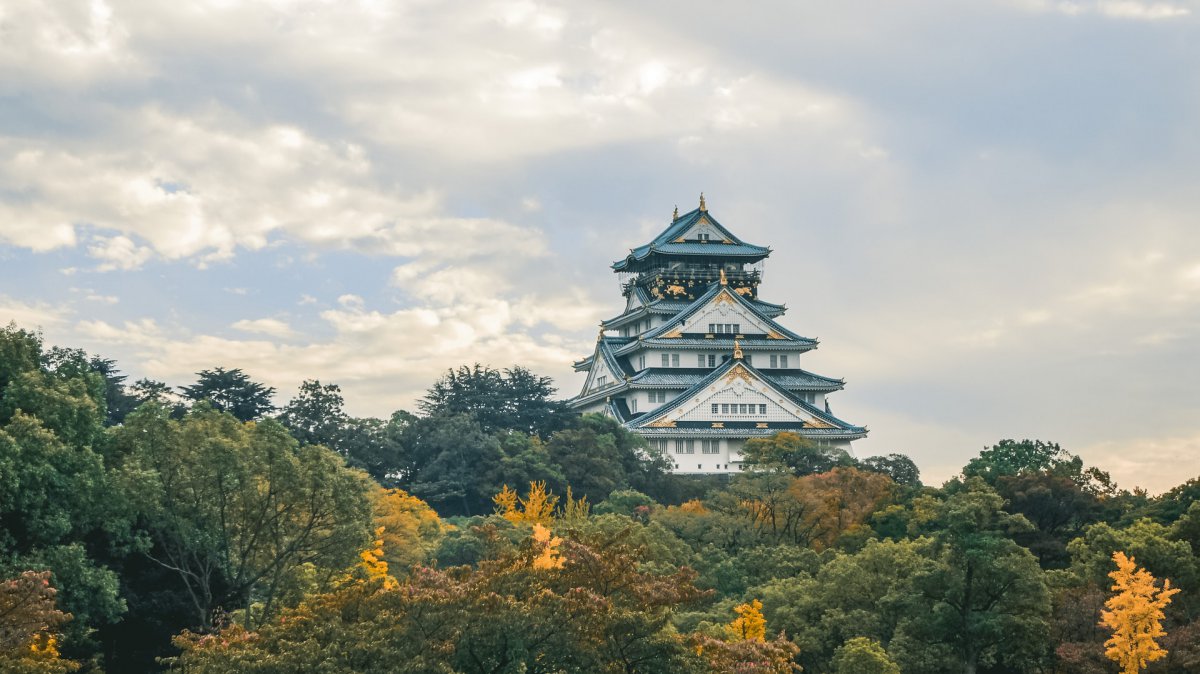 The stunning Osaka Castle stands tall as the city's symbol, boasting a height of 55 meters. Its golden embellishments and intricate orca monuments on the roof exude a magnificent charm. The castle was constructed in 1583 by Toyotomi Hideyoshi with the aim of unifying the country. In spring, the park surrounding the castle is adorned with plum and cherry trees, attracting numerous visitors to enjoy the breathtaking cherry blossom views. Why not take a moment to appreciate the historical significance of this landmark while taking in the picturesque scenery?
Official Website: Osaka Castle
5. Daisen Kofun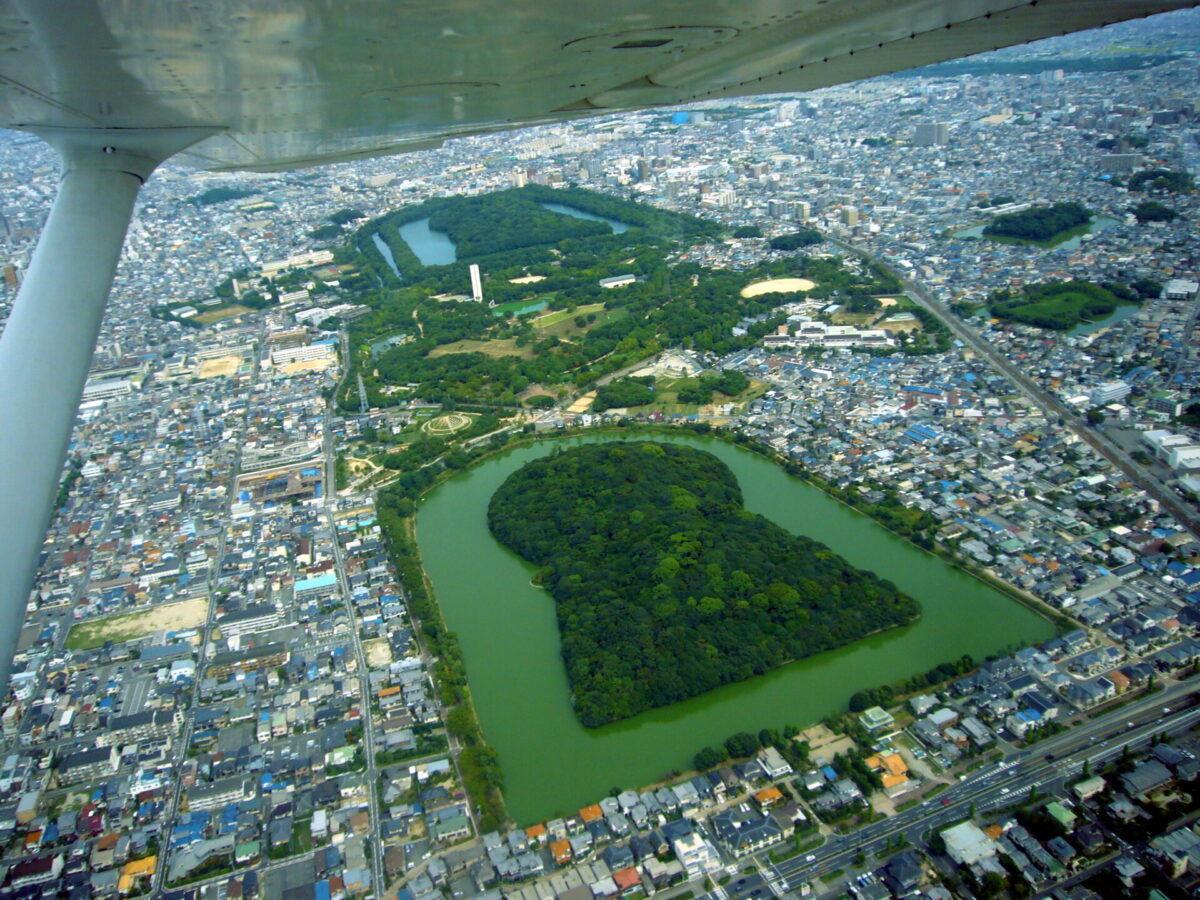 The Daisen Kofun Tumulus, situated in Daisen-cho, is one of the largest forward-rectangular mounds in Japan, spanning approximately 486 meters in length. A unique guided tour to view the Oyama tumulus from a balloon is set to commence in late May this year (it's postponed), offering visitors a breathtaking aerial view of the magnificent Daisen tumulus. This tour is an excellent opportunity for visitors to unwind and appreciate the picturesque surroundings of the tumulus, while experiencing Japan's ancient history in a balloon. So why not seize this opportunity and embark on an adventure of a lifetime?
Official Website: Daisen Kofun
6. Expo'70 Commemorative Park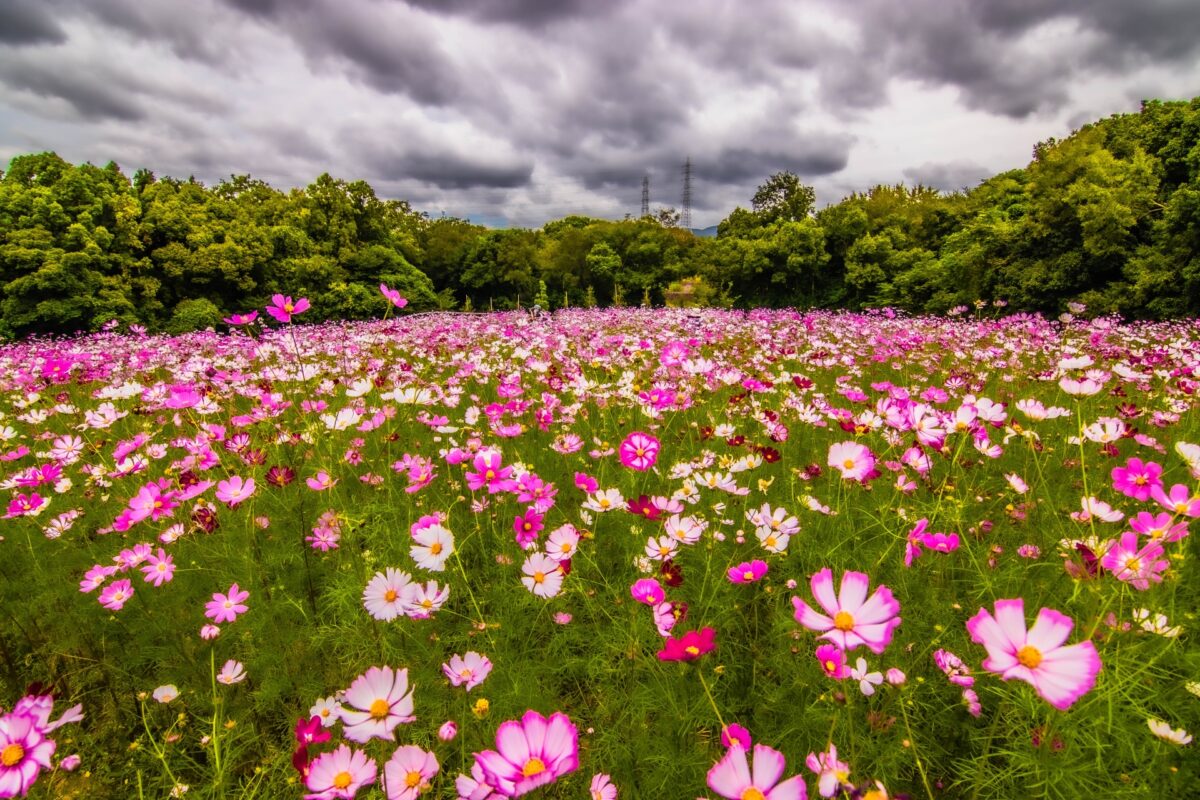 The Expo '70 Commemorative Park now stands where the 1970 Osaka Expo was once held. This expansive park boasts a diverse array of flora and fauna, offering visitors a chance to bask in nature's beauty throughout all four seasons. Of particular note is the iconic Tower of the Sun, a towering 70-meter structure designed by Taro Okamoto that has become a symbol of the Osaka Expo. The Tower's massive design and grand scale never fail to impress visitors, and those who venture inside are rewarded with an equally breathtaking view. It's no wonder that the Expo '70 Commemorative Park is one of Osaka's most beloved destinations, attracting both locals and tourists alike who are eager to soak up the rich blend of nature, art, and culture that it has to offer.
Official Website: Expo'70 Commemorative Park
7. Abeno Harukas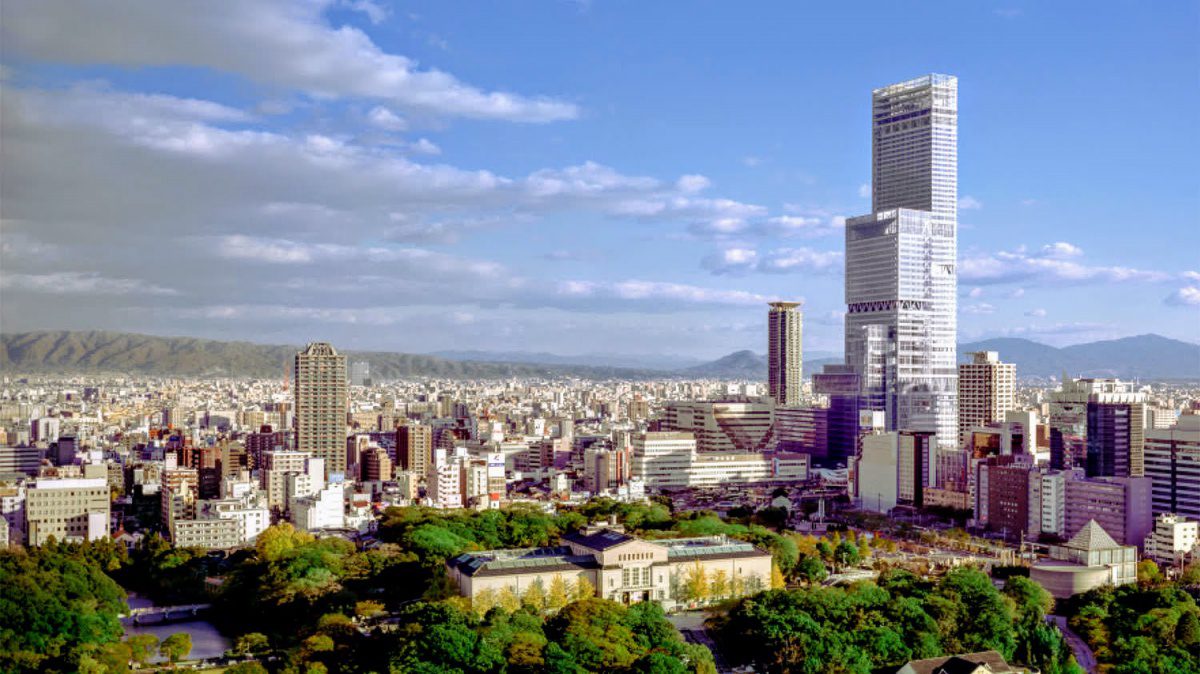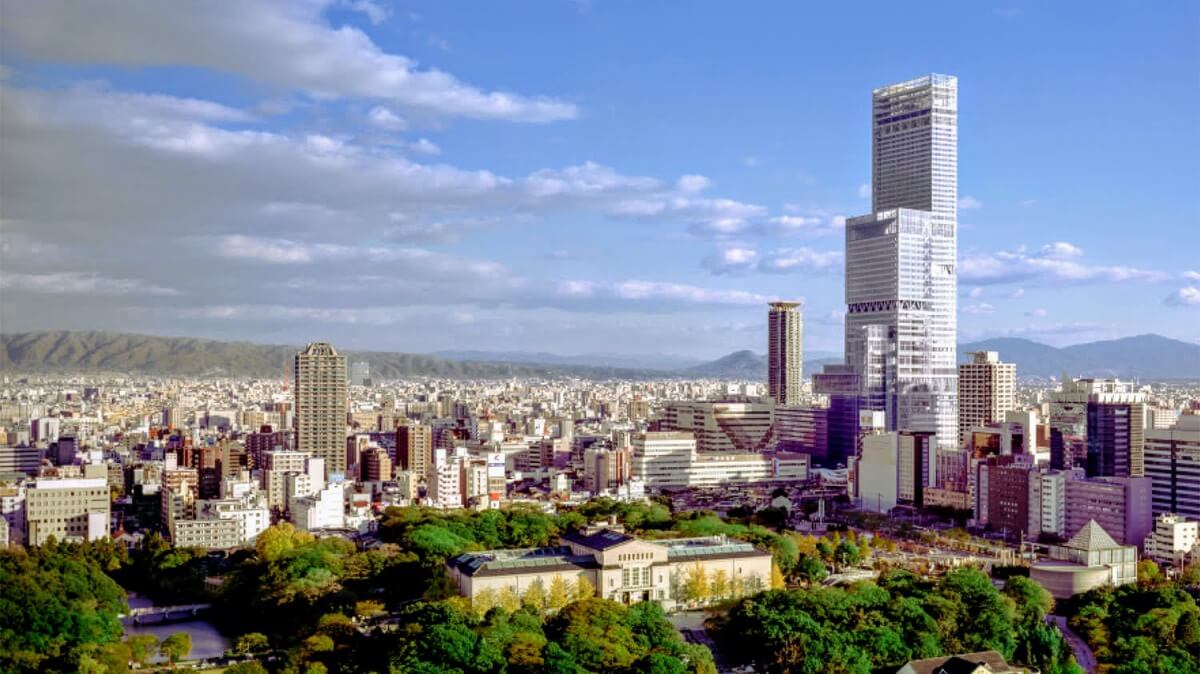 Abeno Harukas, the tallest skyscraper in Japan, is a towering landmark in Osaka City. It houses the main branch of Kintetsu Department Store, an art museum, a hotel, and other facilities that make it a popular destination for tourists and locals alike. The observatory deck is particularly renowned as one of the best spots in Osaka to enjoy stunning city views. Harukas 300, located on the highest floor of the building, offers breathtaking vistas of Osaka during both the day and night. For an unforgettable experience in Osaka, why not head to Abeno Harukas and soak up the panoramic views of the city from the observation deck?
Official Website: Abeno Harukas
8. Naniwa Yodogawa Fireworks Festival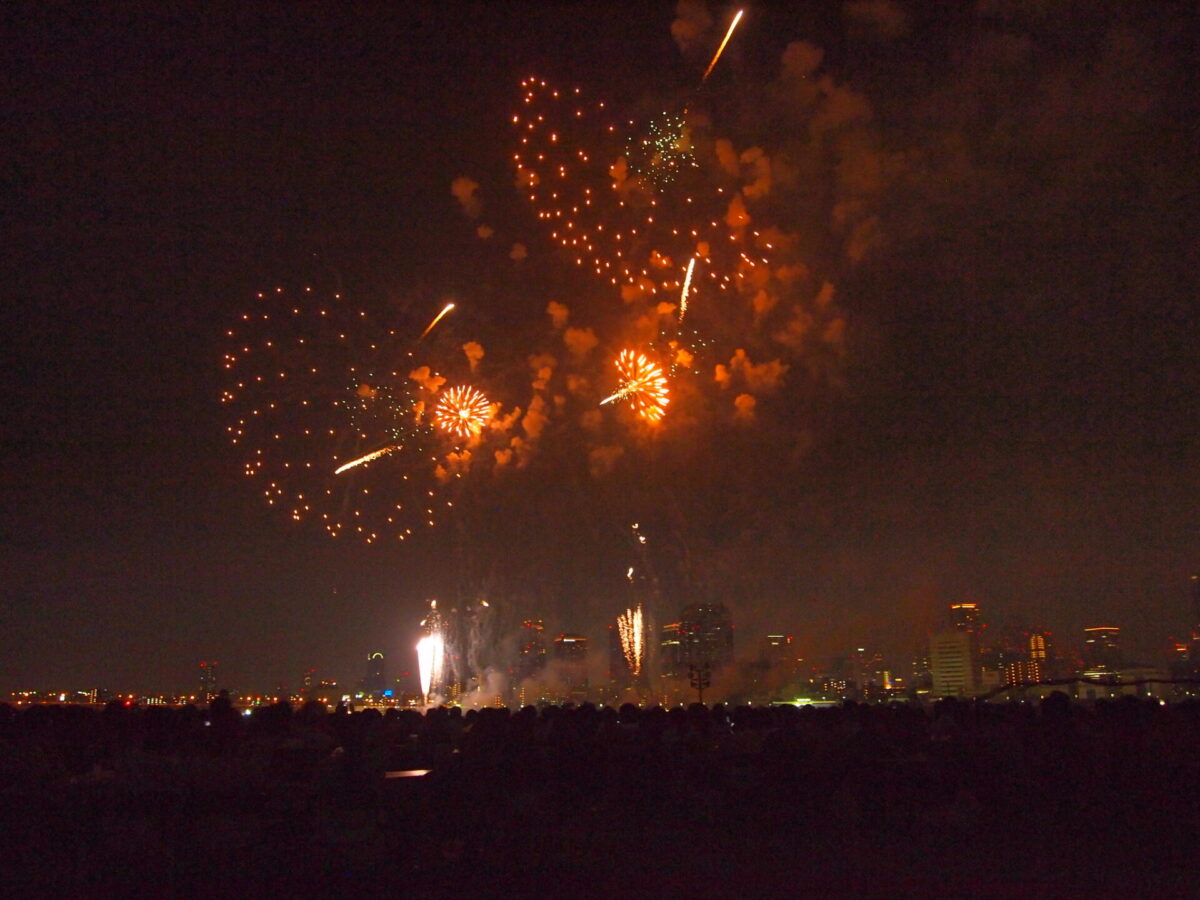 The Naniwa Yodogawa Fireworks Festival is an incredible display of pyrotechnics and community cooperation that takes place every August in Osaka. This event has become a beloved tradition for locals and tourists alike, drawing in large crowds each year. The stunning fireworks light up the Yodo River and fill the sky with vibrant colors and patterns, truly creating a spectacle to behold. From dynamic fireworks that spread out in a semicircle to spectacular fireworks that resemble blooming flowers, there's something for everyone to enjoy. Why not make the most of your Japanese summer and take in the beauty of the fireworks as they reflect on the surface of the river?
Official Website: Naniwa Yodogawa Fireworks Festival (Only in Japanese)
9. Sumiyoshi Taisha Shrine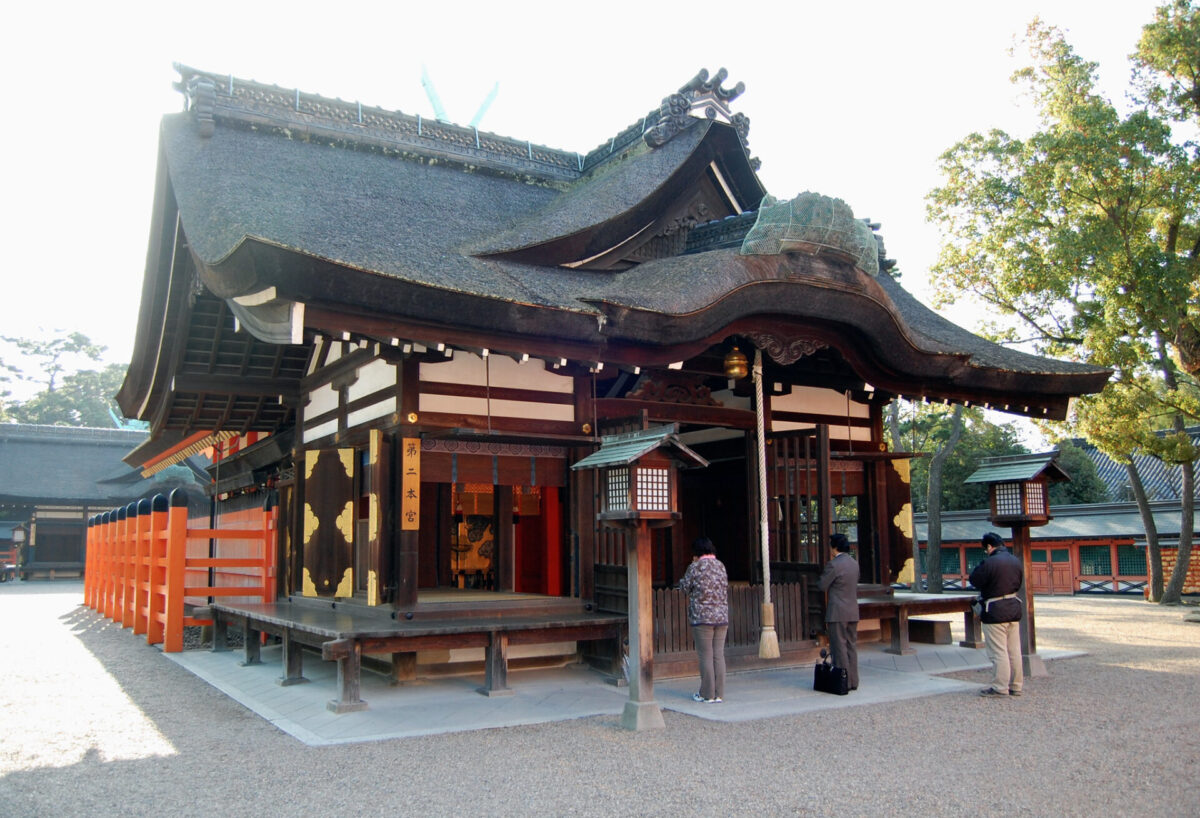 Sumiyoshi Taisha Shrine is a remarkable and iconic shrine in Japan, serving as the head shrine of approximately 2,300 Sumiyoshi shrines. Fondly referred to as "Sumiyossan (すみよっさん)" by the locals of Osaka, the shrine draws in many visitors for the traditional New Year's Day hatsumode. At Sumiyoshi Taisha Shrine, visitors can receive various blessings, including prayers to ward off misfortune and prayers for safe childbirth. Additionally, the "Honden (main hall)", which is classified as a national treasure, is a must-see attraction. The main hall is one of the buildings that narrates the history of Sumiyoshi Taisha Shrine. Throughout the year, Sumiyoshi Taisha Shrine is bustling with worshippers and is one of the places where visitors can immerse themselves in Japanese tradition and culture.
Official Website: Sumiyoshi Taisha Shrine
10. Shitennoji Temple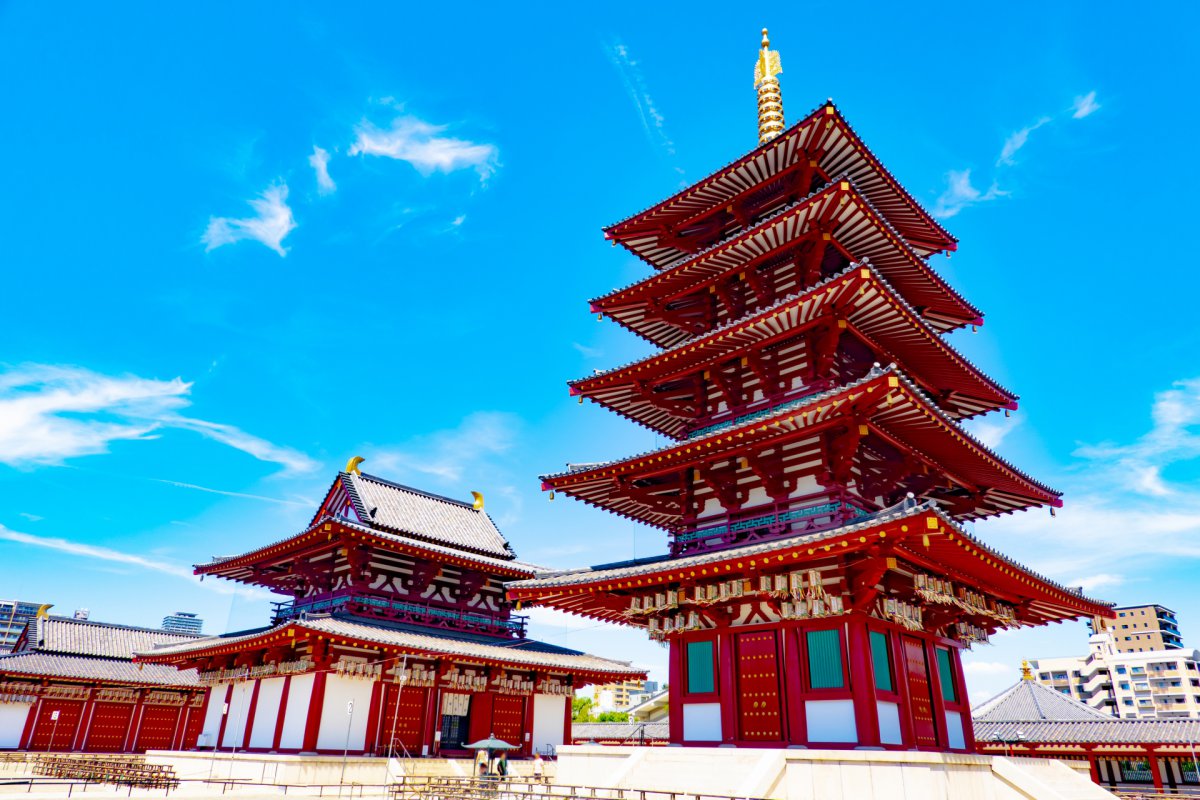 If you're interested in exploring the rich history of Japanese Buddhism, make sure to visit Shitennoji Temple in Osaka City. Built by Shōtoku Taishi in 593, this temple holds great cultural significance and is home to countless national treasures housed in the Treasure House. Whether you're a history buff or simply looking for a place to connect with the mystical power of Japanese Buddhism, Shitennoji Temple is definitely worth a visit.
Official Website: Shitennoji Temple

In this article, we have introduced 10 things to do in Osaka in the summer. There are many ways to spend summer in Osaka: watching fireworks at night, swimming around in the pool, or enjoying the gentle breeze in a lush park. There are a lot of beautiful places to spend summer comfortably in Osaka and in the rest of Japan. Why don't you give it a try and go for a wonderful and memorable summer trip to Osaka?
Japan Wonder Travel Tours in Osaka
If you are planning on visiting Osaka and need some help organizing your trip, you came to the right place! We would be more than happy to help make your trip the best it possibly could be. We can advise you on where to go, or even better, hook you up with a local English speaking guide that can show you all of the best spots. Let us help you make fun, safe, and unforgettable memories in Osaka!
▶Osaka Highlights Private Walking Tour
On this full-day private tour of Osaka, we will take you to Osaka's highlights that include Osaka Castle, Kuromon Market, the popular Dotonbori area, etc. Learn about the rich history of the area, local lifestyle, and of course delicious Osaka food!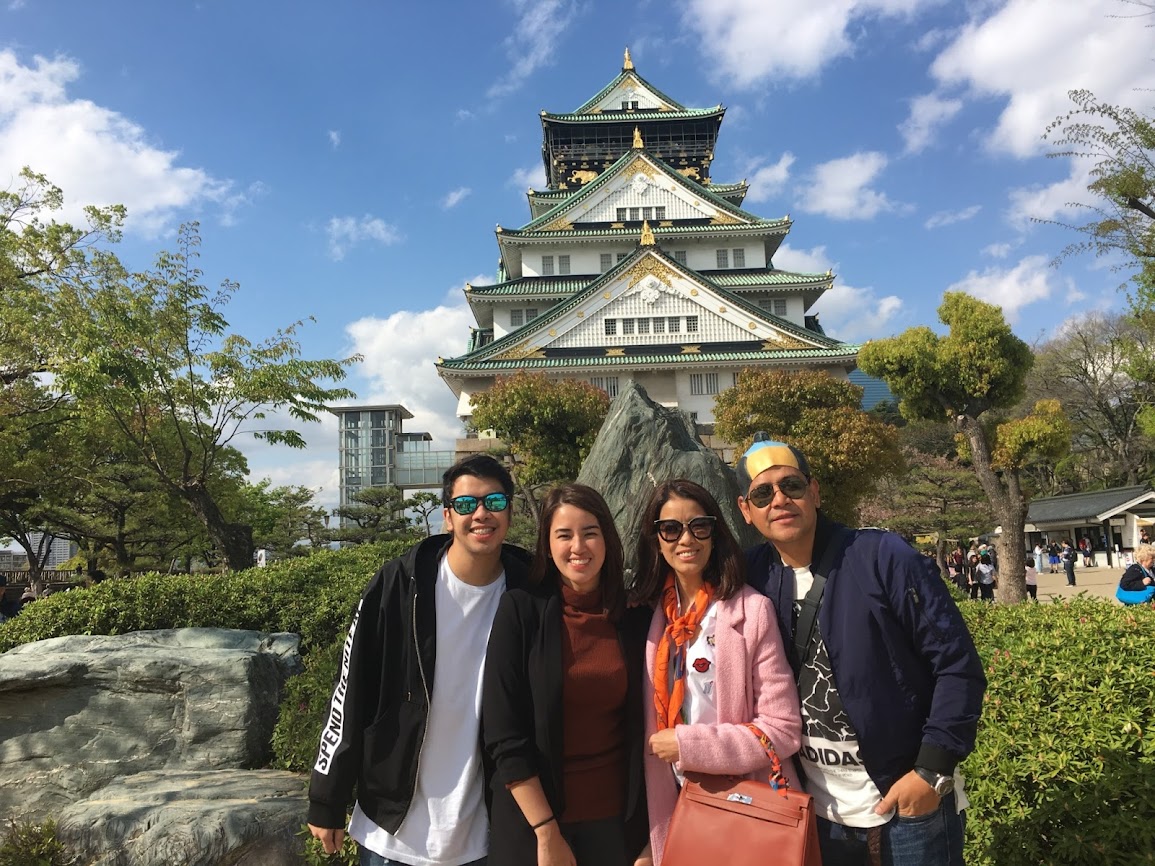 ▶Osaka Tenjinbashi Local Street Walking Tour
Walk around the Tenjinbashi area with an experienced and knowledgeable English speaking guide! You can find all of the local secret hidden gems along the way. This tour also includes some delicious street food and drink.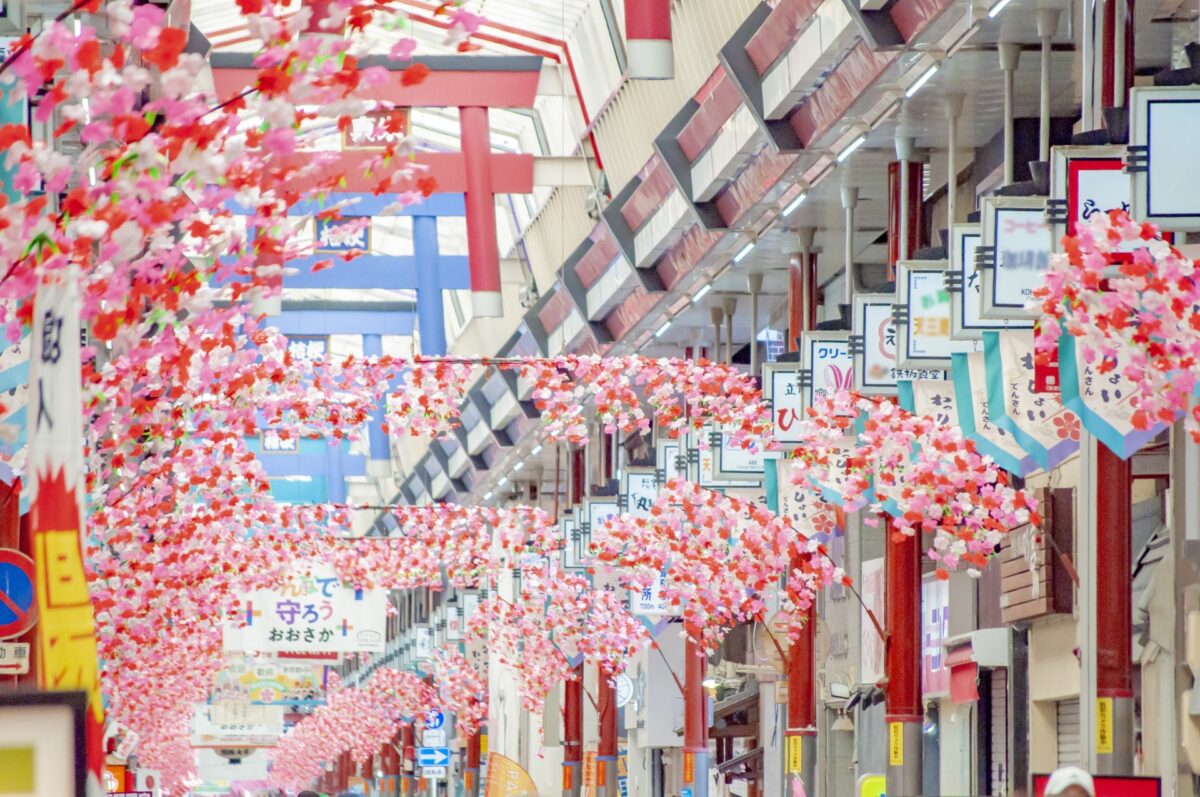 ▶Kyoto Food and Drink Tour @Nishiki Street & Gion
If you're planning on visiting Kyoto along with Osaka and are looking to learn more about the culture and local cuisine, this is definitely the perfect tour for you! Take part in this fun food and drink tour and explore the 400-year-old market and the famous Gion district.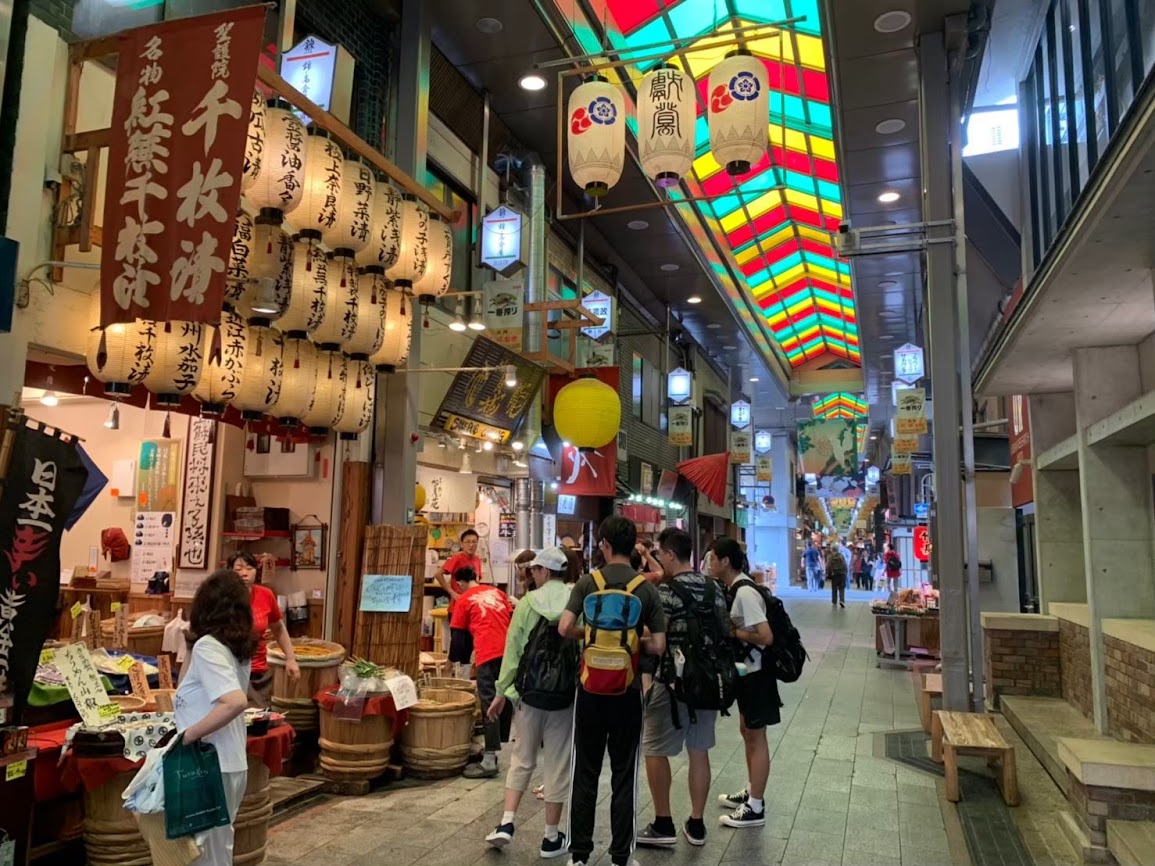 Find the Other Tours
▶Tour Packages
If you want to make travel easier, we suggest you look into tour packages.There are a wide range of tour packages out there to suit the accomodate for each traveler needs. Click the button below to find the best tour package from various Tour Operators!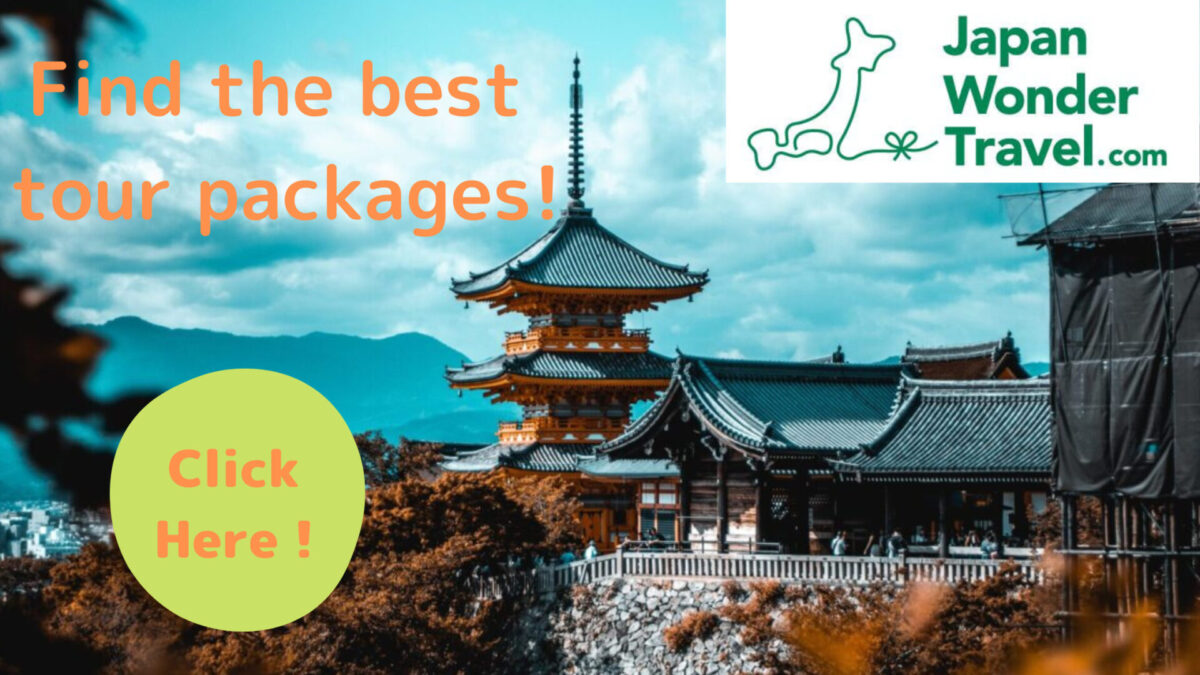 Follow us on Instagram, Facebook, Twitter, and TikTok for more travel inspiration. Or tag us to get featured!
Happy traveling!
Stay informed of the best travel tips to Japan, the most exciting things to do and see, and the top experiences to have with the Japan Wonder Travel Newsletter. Once every two weeks we will introduce you to our latest content.
Other articles you might like