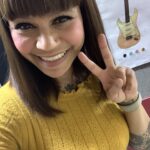 Writer's Profile
Misty Fujii is a Canadian who moved to Osaka, Japan in 2019 and married her Japanese sweetheart. In 2022 they had a baby and moved to Fukui for the clean country air. She is a DJ who teaches English part time and writes in order to share Japan with the world. She gets excited about collecting vintage vinyl records, food of all countries, travelling and renovating her traditional Japanese house.
This post may contain some affiliate links. When you click through and make a purchase we may receive some commission, at no extra cost to you.
Japan in July is a vibrant time of year with summer festivals, mesmerizing fireworks displays, and abundant cultural experiences that showcase the nation's rich traditions and beauty. Prepare to dive into an extraordinary summer adventure as we search the country and unveil Japan's top 10 unmissable events and experiences for July 2023.
1. Tenjin Matsuri (Osaka)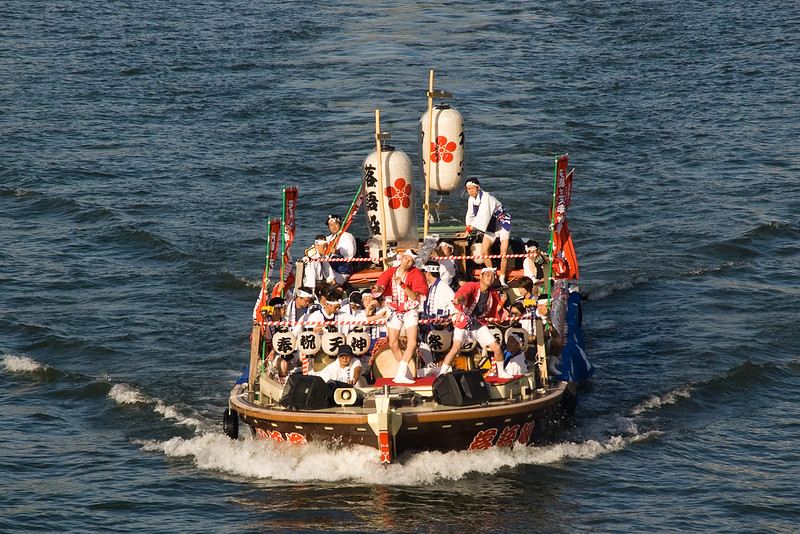 Get ready for an absolute blast because we're about to dive into one of Japan's top three festivals alongside Kyoto's Gion Matsuri and Tokyo's Sanno Festival. The Tenmangu Shrine celebrates its deity, the god of scholarship, and you don't want to miss out! Osaka, known for its friendly locals and lively atmosphere, is ready to show off its charm during this two-day celebration. Brace yourself for an exhilarating boat festival, jaw-dropping parades, fireworks that'll light up the sky, and plenty of mouth-watering festival food. There's also plenty of wild partying that'll make you forget all about the scorching heat! Mark your calendars for July 24th and 25th because this is the event of the year you will want to attend if you find yourself in Osaka.
When: July 24 – 25, 2023
2. Gion Matsuri (Kyoto)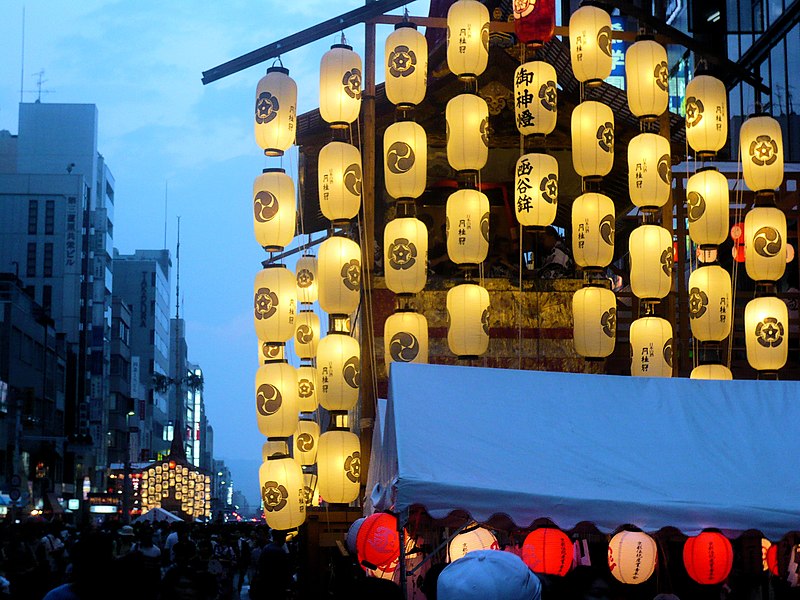 You just read about Osaka's huge festival; now, let's head to Gion Matsuri, Kyoto's ultimate summer festival. For most of July, you can immerse yourself in traditional music, stunning parades, and vibrant celebrations. Originally an antidote to the plague, this legendary festival has become an epic party. Slip into a yukata, savor delectable street food, and witness elaborate parades with ornate floats. Something unique that sets the Gion Matsuri apart from other festivals is the chance to peek into local families' lives as they proudly exhibit their treasures outside their homes. It's a highly anticipated event that you don't want to miss!
When: All of July, main event on July 17
3. Hit the Beach
Ah, the beaches of Japan! In the summer, they are like little pockets of paradise on this sub-tropical island country. From the sun-soaked shores of Okinawa to the serene beauty of Shikoku, and even just outside the urban oasis of Tokyo, Japan's coastline offers a truly unparalleled beach experience. Whether you're a sun worshipper, a thrill-seeker, or a serene sunset admirer, there's a beach for every taste. You can sink your toes into soft, powdery sands, dive into turquoise waters that seem straight out of a postcard, and, most importantly, stay cool. Add some gorgeous landmarks, water sports galore, and mouth-watering seafood, and you can get ready to make some unforgettable memories on the beaches of Japan. 
4. Tanabata Festivals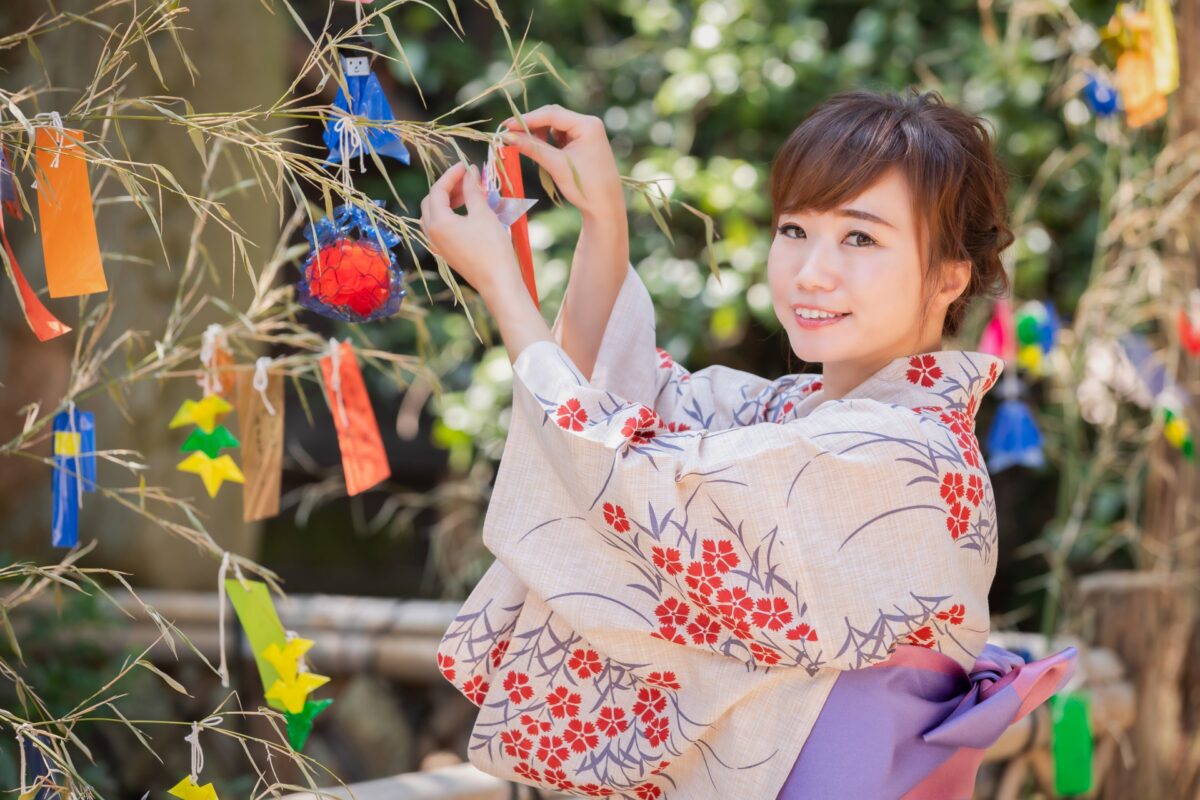 In the enchanting realm of Japan, the arrival of July brings forth a celebration unlike any other: the whimsical Tanabata Festival. Japan is known for incredible legends and folktales, with the tale of star-crossed lovers Orihime and Hikoboshi being an epic love story worthy of festivals across the country. This is when the streets come alive with cascading bamboo decorations carrying colorful strips of paper with secret wishes on them. Tanabata is typically celebrated on July 7th, but some areas celebrate it in August. Some popular festivals include the Asagaya Tanabata Festival held in Tokyo and the Kyo no Tanabata Festival in Kyoto.
5. Nagoya Sumo Tournament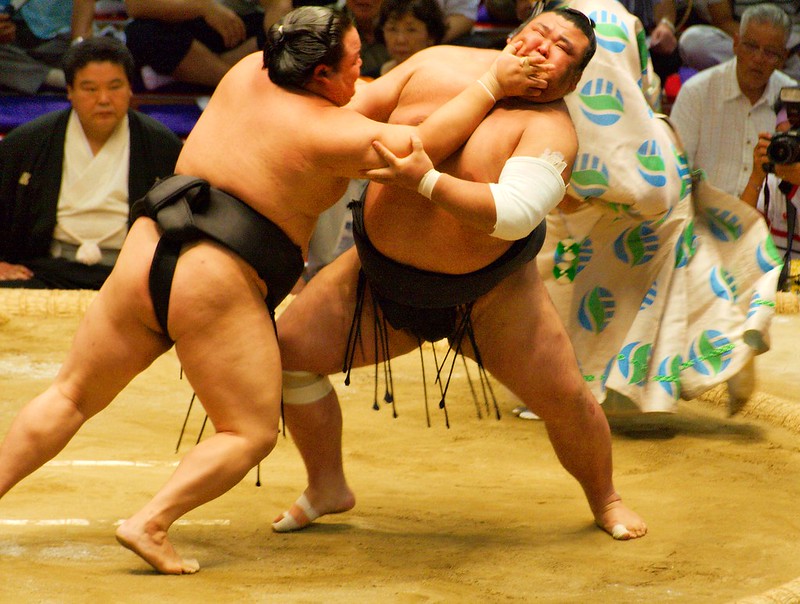 Prepare to check off a major item from your bucket list: witnessing a thrilling sumo wrestling tournament, Japan's beloved national sport! Throughout the year, six Honbasho (tournaments) take place across the country. In July, Nagoya hosts its prestigious event right by the historic Nagoya Castle. Brace yourself for a deep dive into the captivating world of sumo, with its rich history and intricate techniques. These tournaments span 15 action-packed days, with tickets that cater to every budget and seating preference. Take advantage of this golden opportunity to experience the power and allure of sumo firsthand.
When: July 9 – 23, 2023
Website: https://www.sumo.or.jp/En/
For those of you who may not be making it to Nagoya in July, we offer an amazing sumo experience in Tokyo. We do a tour where you can actually go to a sumo stable and watch the wrestlers do their rigorous morning practice. This is quite a different experience from going to a tournament as you'll be just feet away from the wrestlers, and will be able to see how hard they work everyday to become as strong as they are. Have a look below for more information.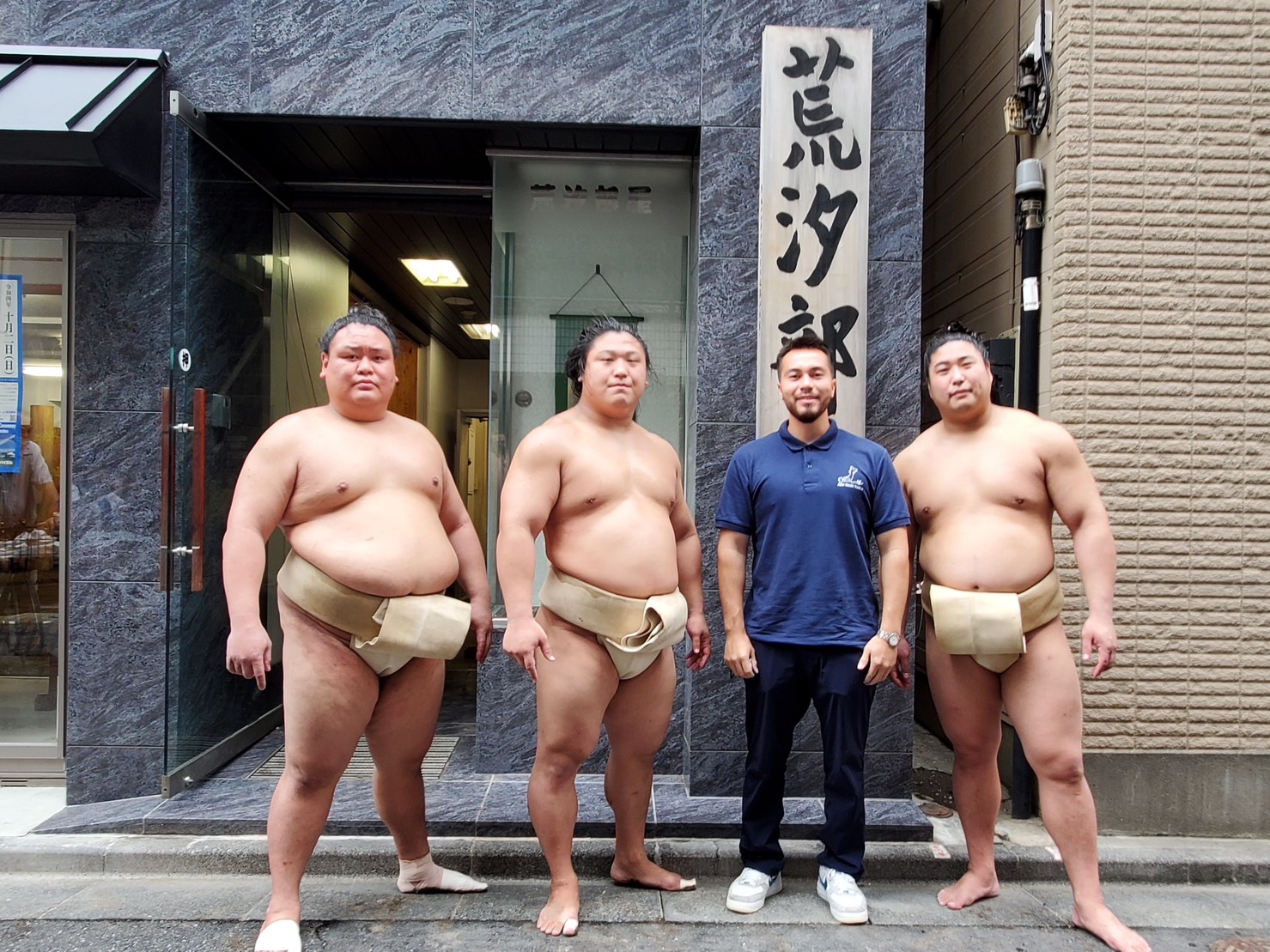 [Audio Guide]Tokyo Sumo Morning Practice Tour: Watch Real Sumo Wrestlers Train
EmbarkonanunforgettablejourneyintotheworldofsumowrestlingwithourexclusiveTokyoSumoMorningPracticeTouratArashioStable.WhilewitnessingtheintensityofJapan'sskilled...
6. Climb Mt. Fuji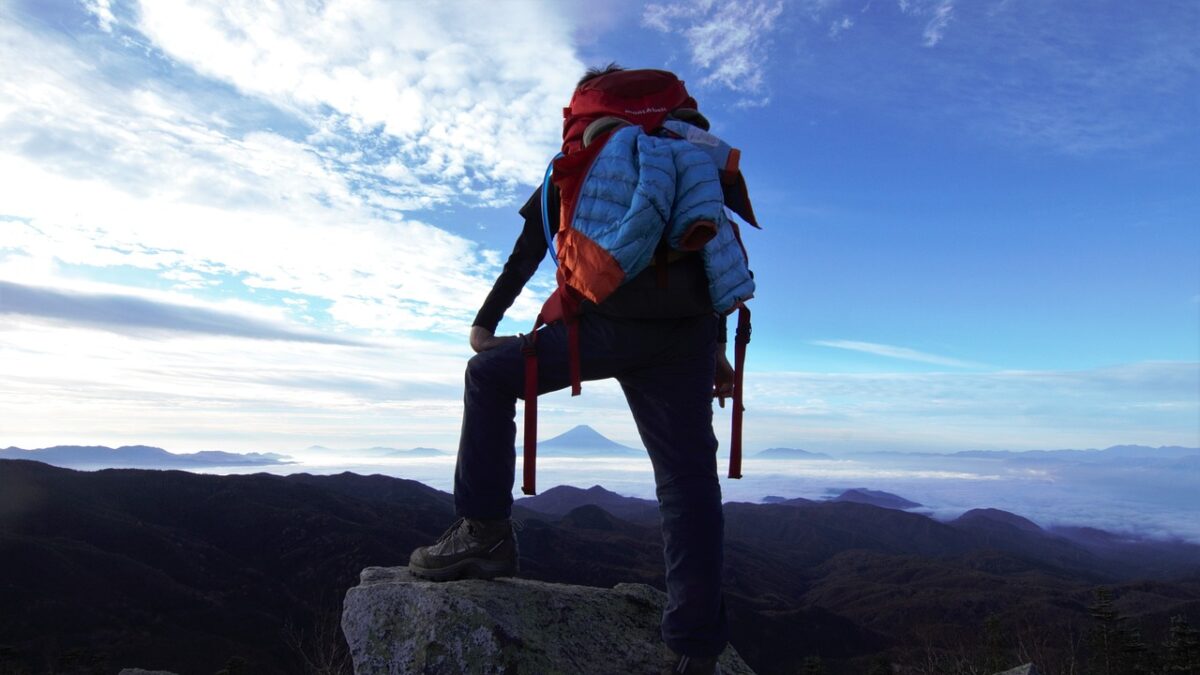 Speaking of bucket list items, this one is positively epic. With ideal weather and breathtaking views, July is the perfect time to ascend the sacred slopes of Japan's tallest peak, the glorious Mt. Fuji, or Fuji-san, as the locals know it. Challenge yourself, embrace the thrill of the climb, and witness the awe-inspiring sunrise from the summit. Join a dynamic community of climbers, push your limits, and have fun! Guided tours make this adventure more accessible than you might imagine. So gear up, summon your courage, and reach new heights on Mount Fuji's legendary trails. That said, if you prefer to view Mt. Fuji without the climb, there are plenty of great places for that too. 
For those who maybe don't have the stamina or simply just want to go for a shorter hike, we have a Mt. Fuji Hiking Tour that takes you up to the 5th Station! It's a great experience and you will still get to see a lot of the beautiful nature the area has to offer, as well as take the historical trail that the pilgrims took back in the day.
Mt. Fuji Pilgrim Hiking Tour (1st to 5th Station)
ThisguidedtourleadsyoutoMt.Fuji'spilgrimageroutefromthebasetothe5thstation.Mt.FujiisnotonlyasymbolofJapanbuthasbeenanobjectofworshipforcenturies.AsadesignatedWo...
7. Hakata Gion Yamakasa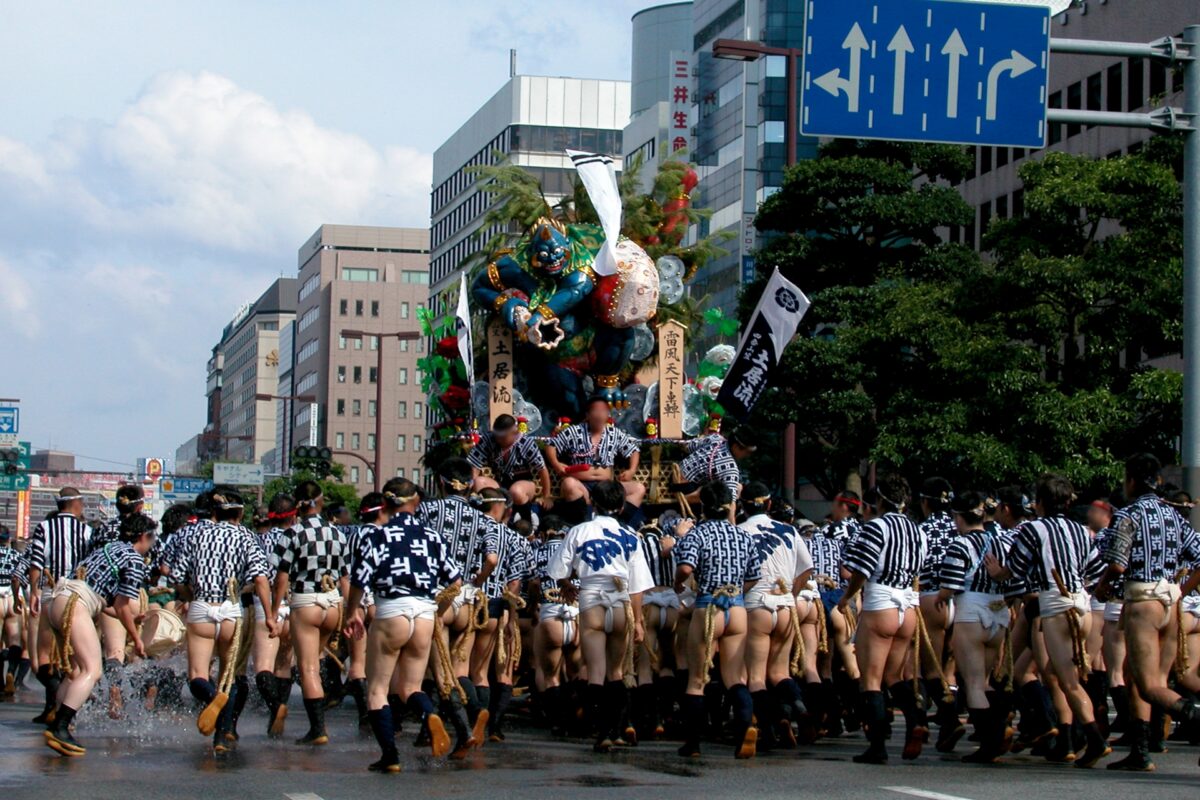 Prepare to be amazed by the one-of-a-kind Hakata Gion Yamakasa festival in Hakata, Fukuoka! This epic event, held during July, began way back in 781 to tackle an epidemic head-on. Fast forward to today, and it's all about jaw-dropping ten-meter floats and an adrenaline-pumping race. Picture men in loincloths dragging 5-meter floats without wheels, splashing water for a friction-free race. Seven neighborhoods battle it out along a 5-kilometer city route to the finish. While the festivities kick off on July 1st, mark July 15th on your calendar for the grand finale, when the men race their floats in an epic display of teamwork, strength, and perseverance. 
When: July 1 – 15, 2023
8. Fuji Rock Festival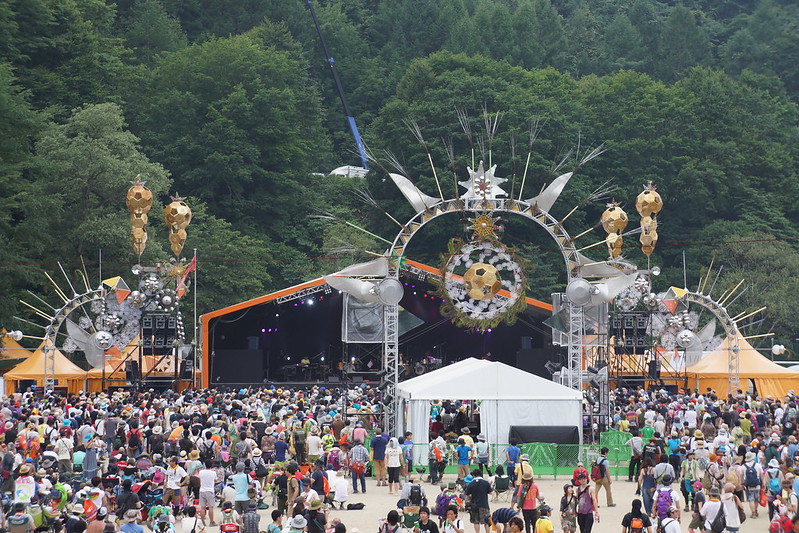 Calling all music lovers! July sees some of the biggest artists and their fans at the legendary Fuji Rock Festival. Nestled amidst the breathtaking beauty of the Naeba Ski Resort, expect three days of non-stop music, mind-blowing performances, and vibes that can shake the mountains. From rock to pop, indie to electronic, the lineup has packed A-list artists since the festival's beginning in 1997. This year's headliners include The Strokes, Foo Fighters, and Lizzo – a testament to its star power and diversity. But it's not just about the tunes; you can immerse yourself in the vibrant atmosphere, indulge in scrumptious festival eats, and dance like nobody's watching. With camping under the stars, late-night jam sessions, and memories waiting to be made, Fuji Rock Festival is the ultimate pilgrimage for music enthusiasts. 
When: July 28 – 30, 2023
9. Go Hiking/Camping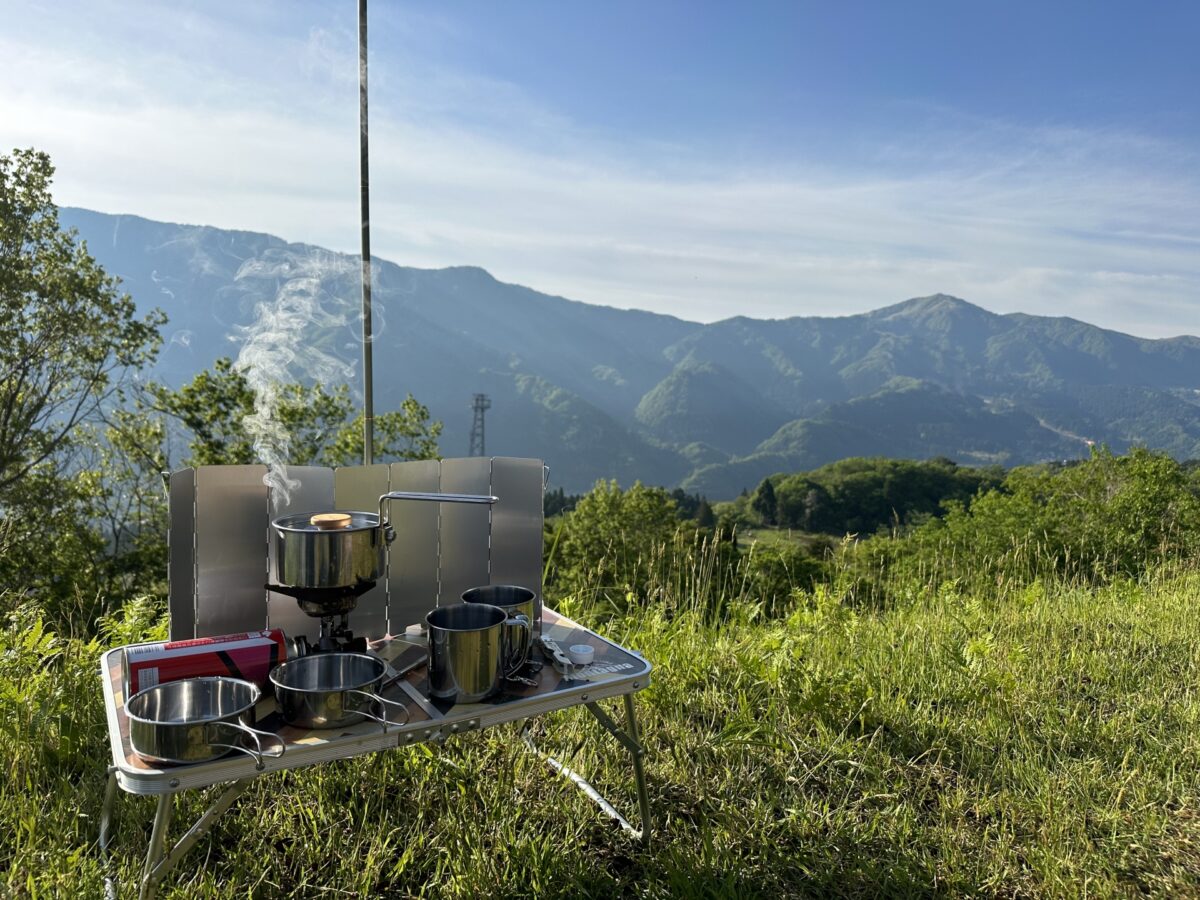 Swap your urban armor for a backpack because Japan has so much more beyond its bustling cityscapes. If the summer heat has you itching to escape the neon lights and immerse yourself in nature, then camping and hiking are your gateways to Japan's lush, verdant landscapes. Whether you're seeking a view of Mount Fuji or craving the tranquility of a secluded camp nestled in the wilderness, over 3000 campsites scattered throughout the country ensure you'll find a haven suited to your every whim and budget. What sets camping in Japan apart is the tempting proximity to places like onsen and the sea, iconic views of Japan's nature, and the chance to experience a favorite pastime of many local people. Say goodbye to standard hotels and unleash the explorer within. Japan's hidden wonders await those who dare to venture off the beaten path.
10. Drink at a Beer Garden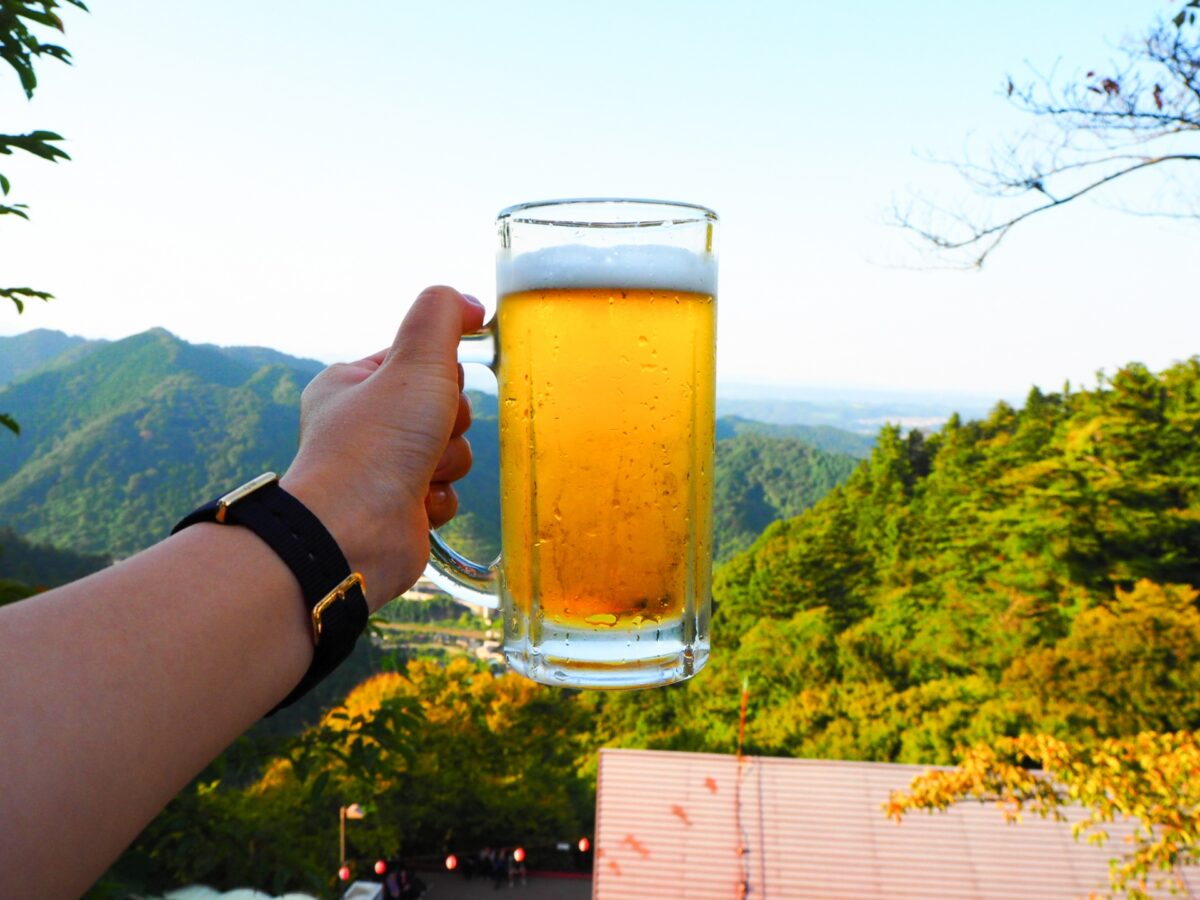 Along with the summer heat comes a global rite of passage not lost in Japan: the beer garden. Heading to one of these outdoor spots is a newer tradition but one that locals and visitors eagerly await each summer. When you step into a beer garden, you get much more than a respite from the heat. Japanese beer gardens showcase an array of local brews, from light and crisp lagers to rich and flavorful IPAs, ensuring there's something to suit every palate. An assortment of beer-friendly bites await to complement the libations—think mouth-watering BBQ, yakitori skewers, crispy gyoza, and savory okonomiyaki pancakes. You'll find the epitome of city summer relaxation at a beer garden, with a vibrant atmosphere, long communal tables, and the unmistakable sound of clinking glasses and calls of kanpai! 
If you find yourself in Japan in July, don't sweat it! The summer heat is no match for the sizzling lineup of events and activities. So, pack your sunscreen, grab your fan, and dive headfirst into one of the year's hottest months.
Japan Wonder Travel Tours
Japan Wonder Travel is a travel agency that offers guided tours throughout Japan.
From private walking tours to delicious Food and Drink tours, we can help you organize the best tours just for you! If you want to explore Japan and learn more about the history and backstories of each area you are visiting, our knowledgeable and friendly English speaking guides will happily take you to the best spots!
In addition, we can provide you with any assistance you may need for your upcoming trip to Japan, so please feel free to contact us if you have any questions or need some help!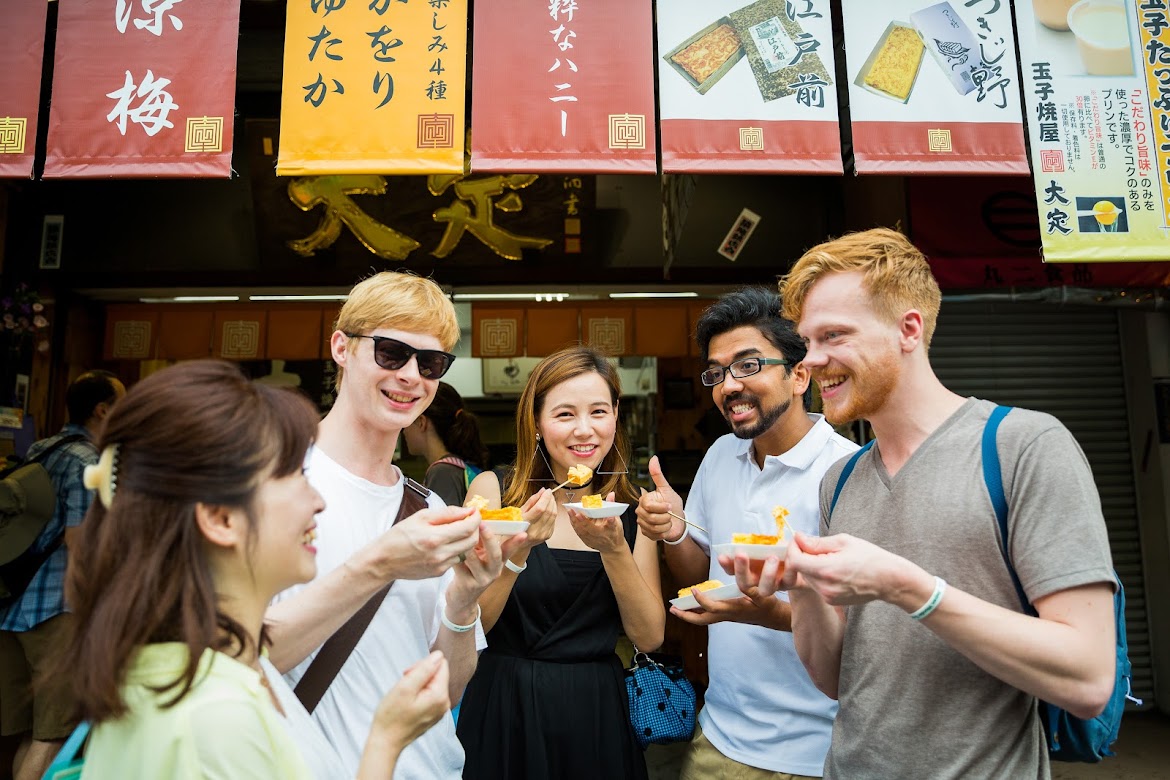 ▶Tokyo 1–Day Highlights Private Walking Tour (8 Hours)
There's no better way to explore an area than taking a tour with a knowledgeable local guide. You will have the chance to learn about the history and interesting background stories of Tokyo, as well as discover some hidden gems which can be hard to do without a guide.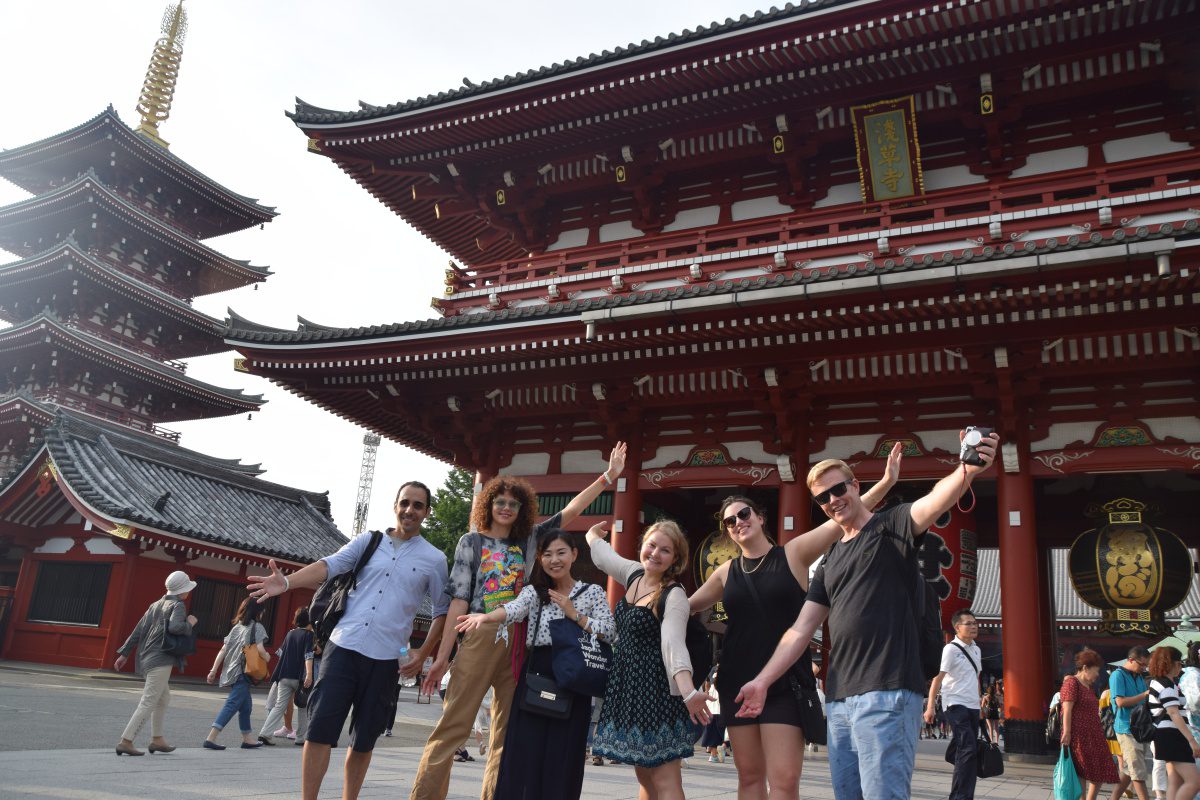 ▶Mt. Fuji Day Trip Bus Tour from Tokyo
Experience the breathtaking views of Mt. Fuji by visiting the highlights of the area on our guided sightseeing bus tour! Departing from Shinjuku in central Tokyo, you can travel comfortably to all of the best spots in the area by bus.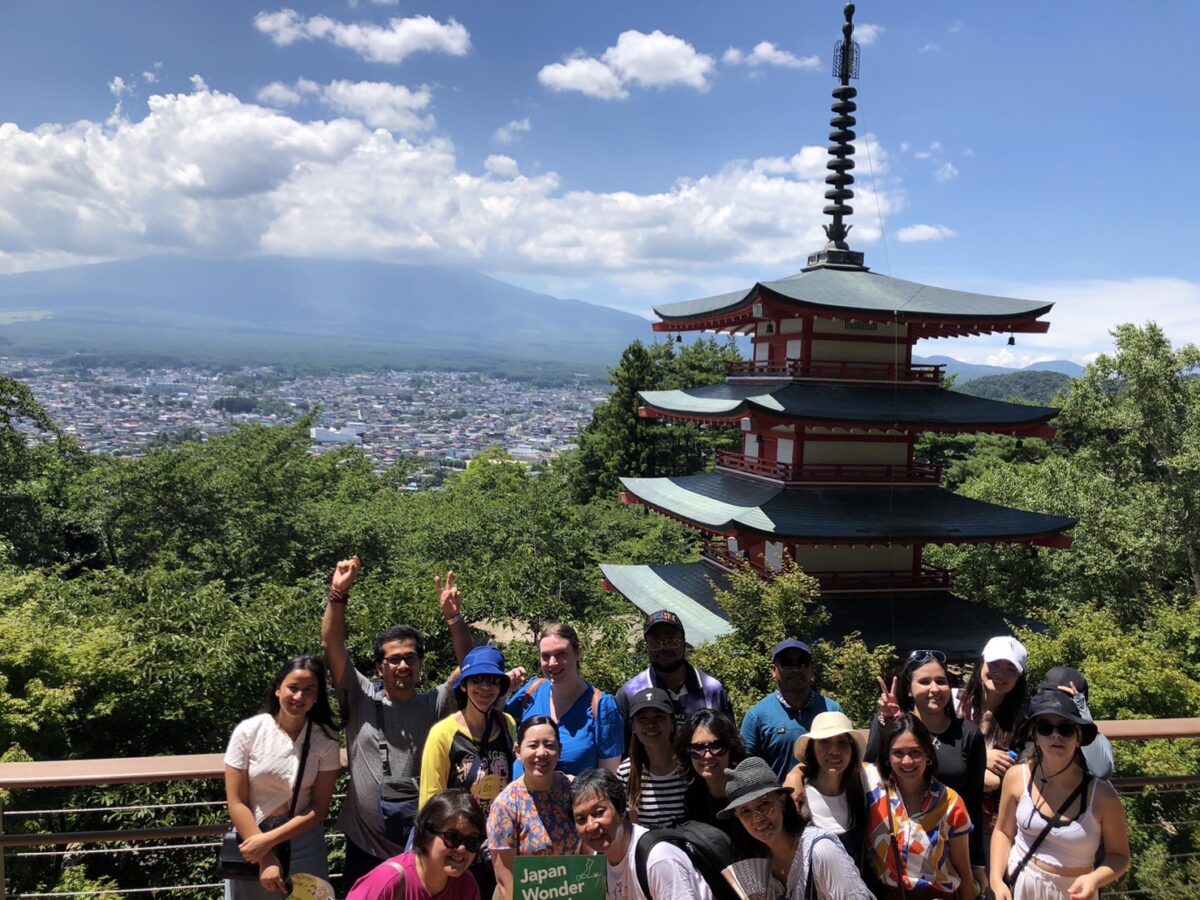 ▶Kyoto Private Full Day Walking Tour
On this full-day private tour of Kyoto, you will be able to see the highlights of Kyoto in just one day and at the same time develop a deeper understanding of both the culture of the area and Japan as a whole.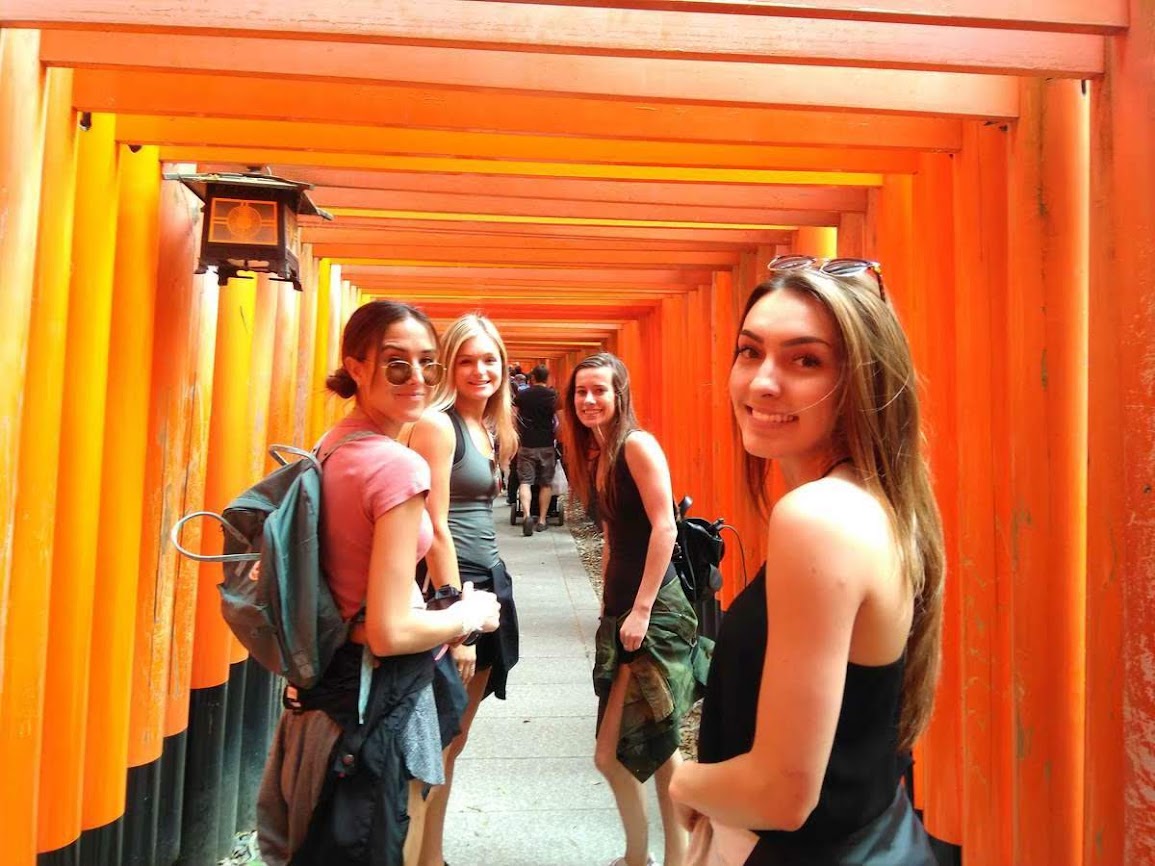 Find the other Tours
▶Tour Packages
If you want to make travel easier, we suggest you look into tour packages.There are a wide range of tour packages out there to suit the accomodate for each traveler needs. Click the button below to find the best tour package from various Tour Operators!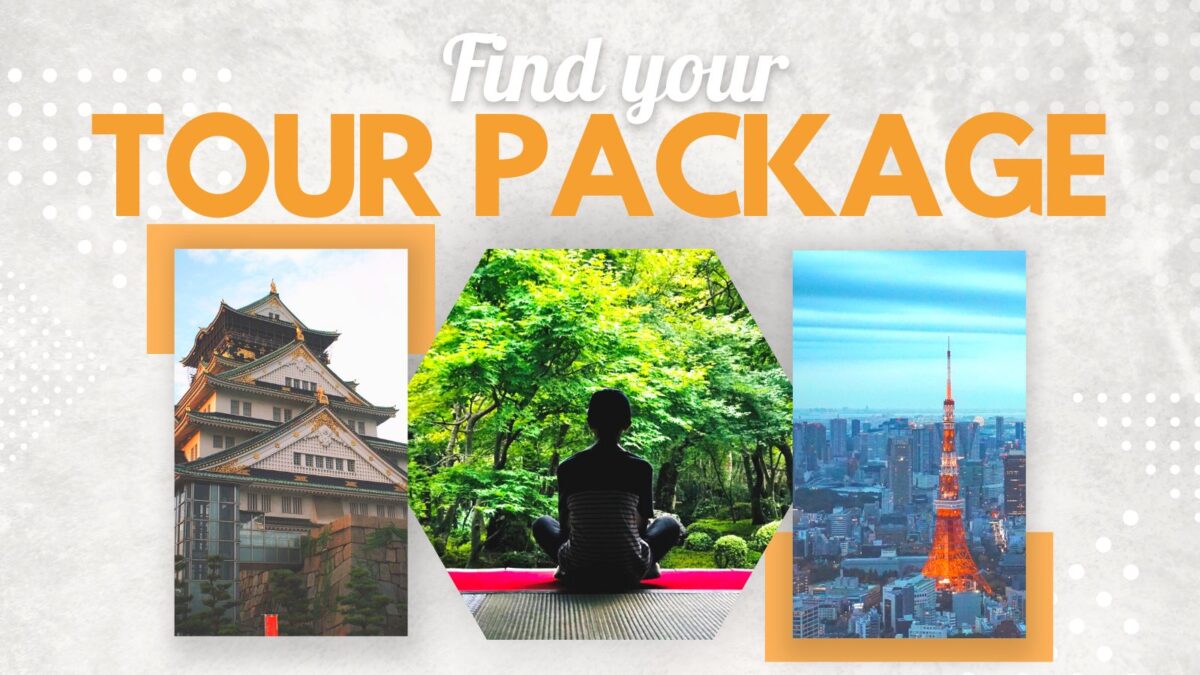 Follow us on Instagram, Facebook, Twitter, and TikTok for more travel inspiration. Or tag us to get featured!
Happy traveling!
Stay informed of the best travel tips to Japan, the most exciting things to do and see, and the top experiences to have with the Japan Wonder Travel Newsletter. Once every two weeks we will introduce you to our latest content.
Other articles you might be interested in