This post may contain some affiliate links. When you click through and make a purchase we may receive some commission, at no extra cost to you.
Chances are that you already know Osaka is a food paradise and the Nation's kitchen. And if you didn't, now you do! If you are the ultimate foodie, go beyond eating your way around Osaka. Why not learn how to make some incredible dishes for yourself? It's the ultimate souvenir, the ability to recreate some of Osaka's best cuisine long after your trip has ended.
Here's a list of ten of the best cooking classes in Osaka, which are perfect for learning new techniques to master some of the most famous Japanese dishes. Let's get cooking!
1. Okonomiyaki Cooking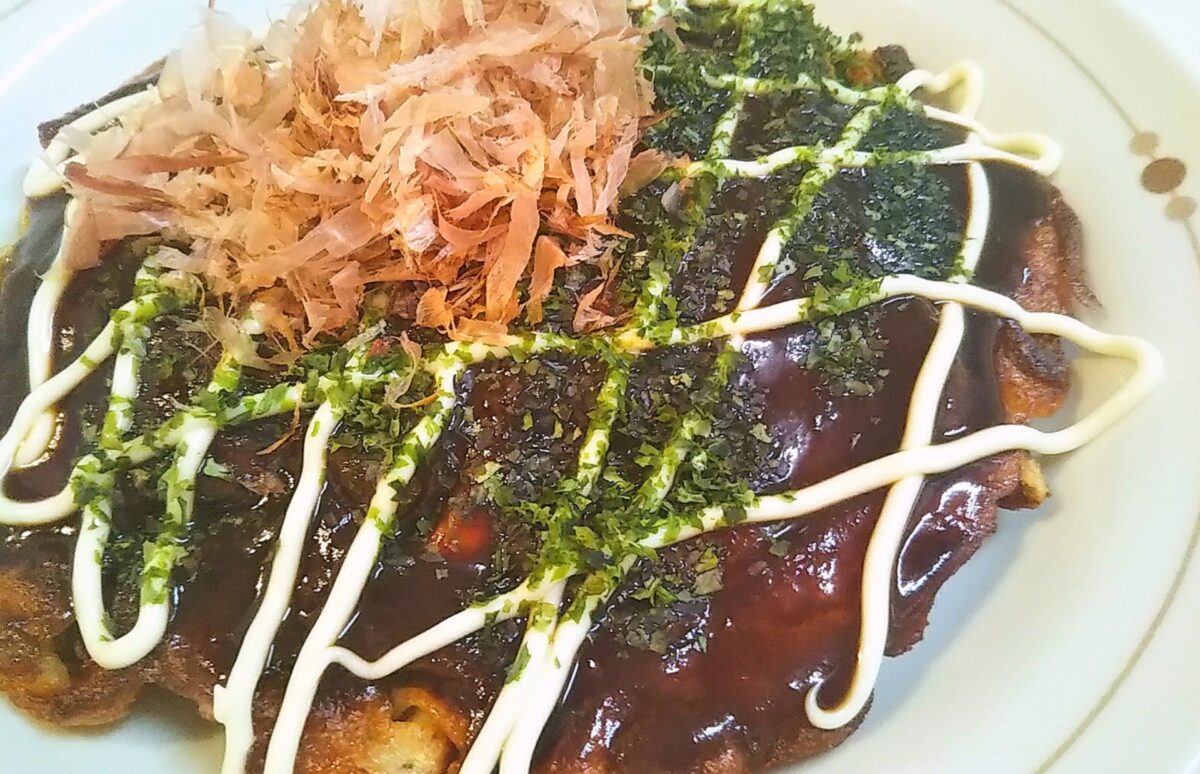 Discover the art of Osaka's favorite dish through an okonomiyaki cooking class! Like pizza or a savory pancake, okonomiyaki combines veggies, seafood, and meat in a delightful creation. Join Koneko, your expert instructor, at her home in central Osaka for an immersive experience. Learn to master various styles, from the classic Osaka version to the Hiroshima style with yakisoba noodles. With Koneko's family background in running an okonomiyaki restaurant for over 50 years, you'll receive top-notch guidance. And to complete the experience, savor your creation with a refreshing beer. Cheers to a fantastic culinary adventure!
Book here
2. OSAKA Soul Food TaKoYaKi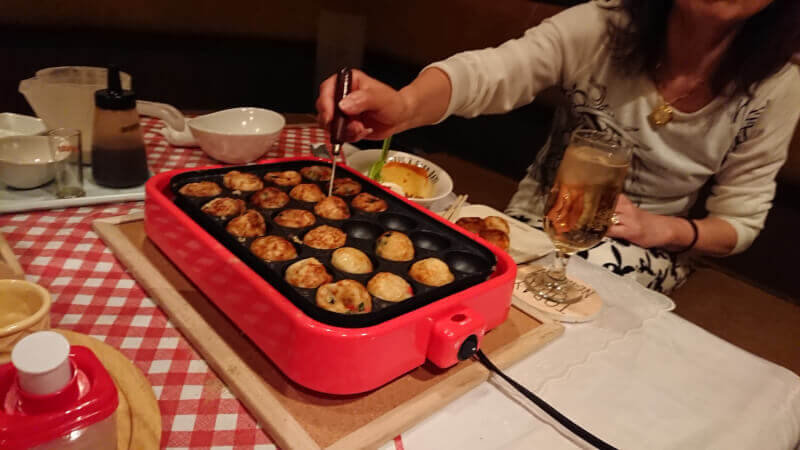 Prepare for a tasty adventure with Eiko, your Osaka soul food instructor! She'll take you to her home and teach you the secrets of making takoyaki, bite-sized, delicious octopus-filled balls. As you explore the city, you'll notice locals enjoying takoyaki at shops, festivals and while strolling around. And guess what? Takoyaki parties are a hit in Japan, so why not start your own tradition back home? Eiko will also show you how to make onigiri rice balls, the ultimate grab-and-go snack. You'll impress your friends back home with these delicious treats.
Book here
3. Let's make artistic sushi!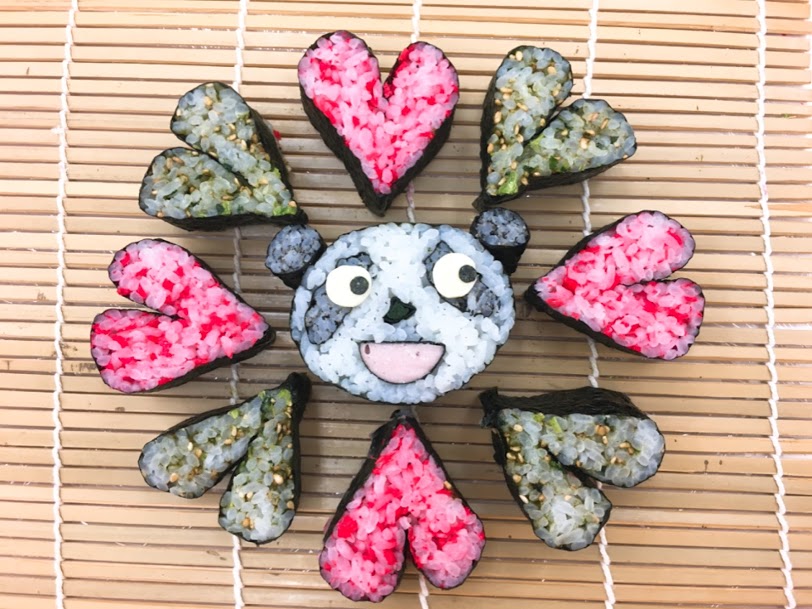 Discover the art of sushi-making that goes beyond delicious flavors. In this incredible class, you'll learn how to create sushi masterpieces that are almost too cute to eat! Imagine crafting adorable animal shapes, beautiful flowers, or even beloved characters like Pikachu or Minions. Held in the cozy home of instructor Toshiko, this two-hour class ensures personalized attention with a small group of just four people. Unleash your creativity and dive into the world of kawaii sushi!
Book here
4. Healthy Ramen & Gyoza (halal/vegan acceptable)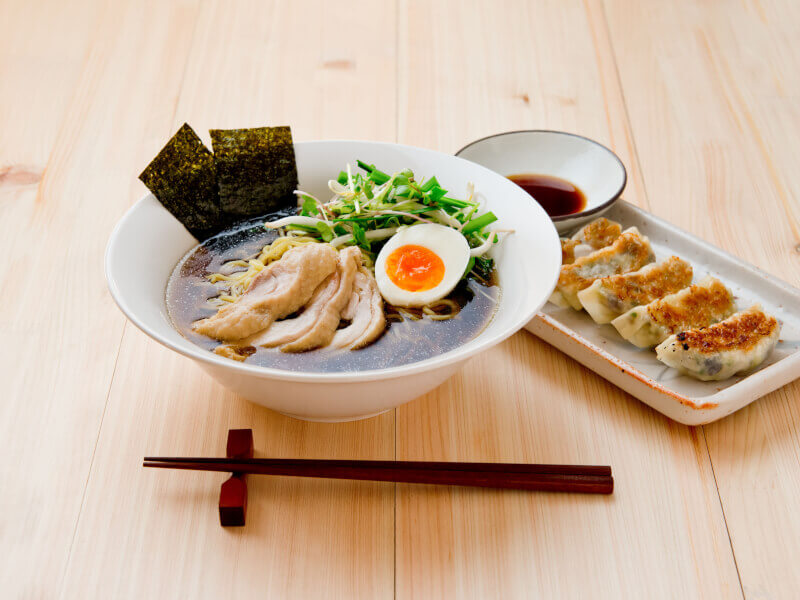 Join Instructor Yucco's class and dive into the world of healthy and flavorful Japanese cuisine. Learn to make scrumptious ramen and gyoza using all-natural ingredients that nourish your body and soul. Begin with an insightful lecture on Japanese culture and lifestyle, then embark on this culinary adventure. With Yucco's original recipe, you'll create two types of ramen broth and master crafting delicious ramen and gyoza. Take this tradition home with you, as home cooking brings happiness, health, and simplicity to your table.
Book here
5. Experience making soba noodles in an old private house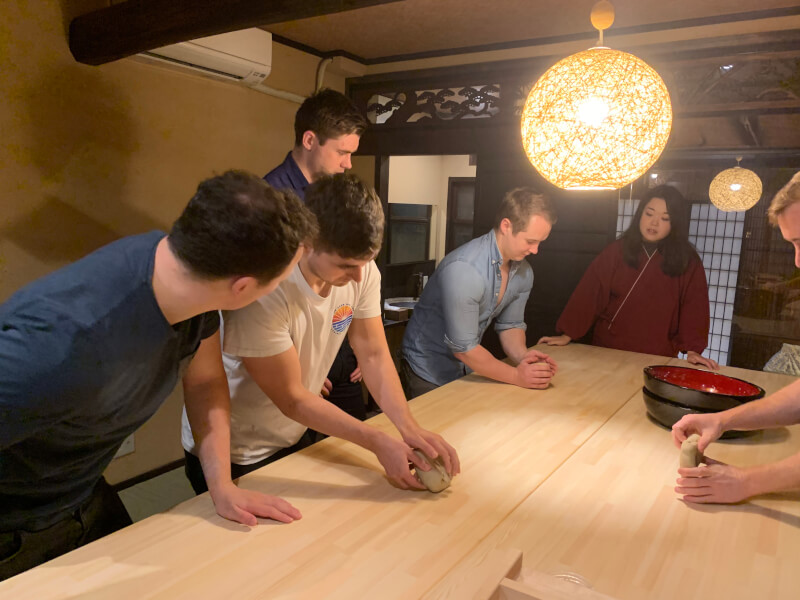 Indulge in the essence of traditional Japan with a soba cooking class! Soba, the beloved buckwheat noodles, have been enjoyed in Japan for ages. Learn the art of mixing the flour, shaping the dough, stretching it out, and cutting the noodles to perfection. With expert guidance from your instructor, you'll experience the authentic cooking atmosphere in a traditional Japanese house. But that's not all! This unique workshop also offers a chance to delve into the art of calligraphy. Embrace this special opportunity to savor the flavors of soba and explore the beauty of Japanese culture.
Book here
6. Lunch Box 'Bento' Set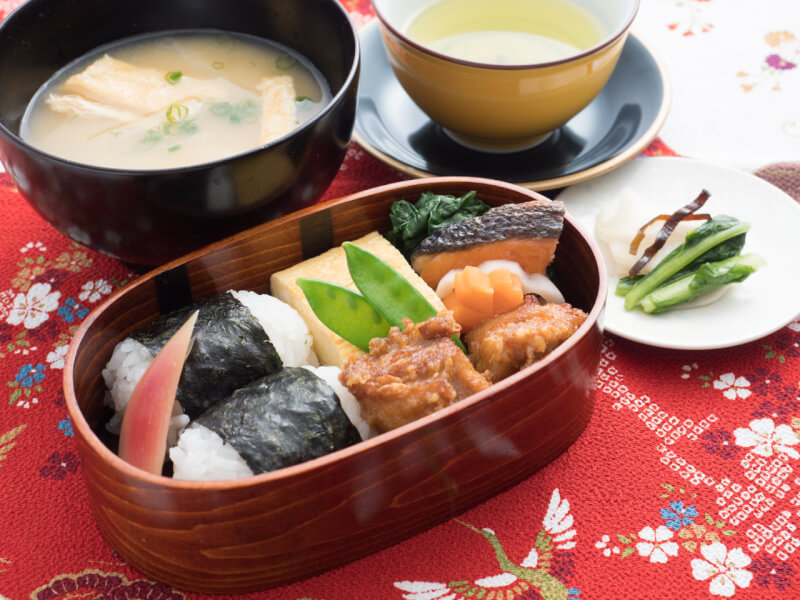 Have you ever admired those picture-perfect and appetizing Japanese lunch boxes known as bentos? This class is a must-attend if you've marveled at the skill and precision required to create these captivating meals. Discover the secrets of crafting your own bento as you learn to prepare and arrange staple dishes like onigiri (rice balls), dashi maki (Japanese-style rolled egg omelet), kara-age (fried chicken), ohitashi (blanched green vegetables), miso soup, Japanese pickles, and green tea. And fear not; you'll even master the art of cooking flawless rice. Get ready to pack a scrumptious and visually stunning bento!
Book here
7. Enjoy TEMPURA cooking basic class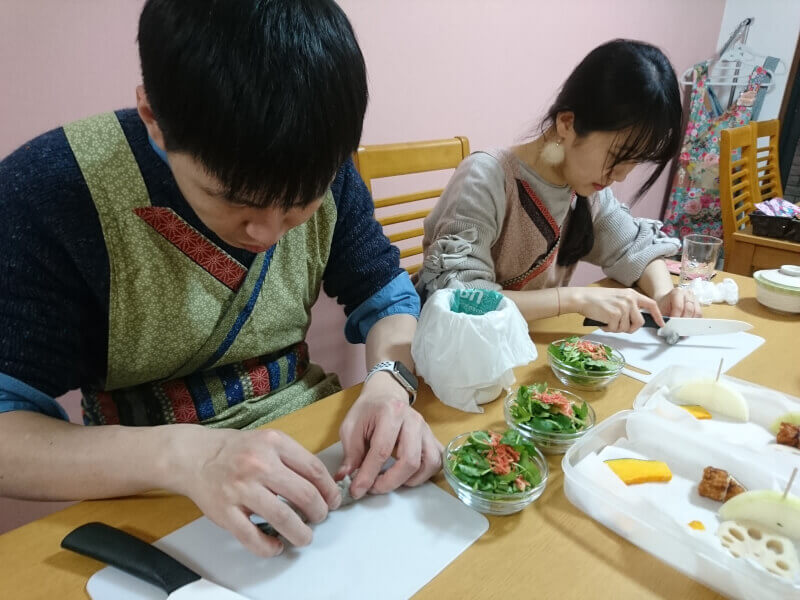 Ready to conquer tempura like a pro? Join this two-hour class and become a tempura master. Discover the secrets of crafting dashi, the essential Japanese stock for soups and dipping sauces. Then dive into the deliciousness as you fry up six mouthwatering varieties of crispy tempura. The wonderful instructor will guide you every step of the way, ensuring you leave with a printed recipe to recreate your tempura triumph at home.
Book here
8. GYOZA (dumpling from scratch) DASHIMAKI TAMAGO (Japanese omelet) MISO SOUP RICE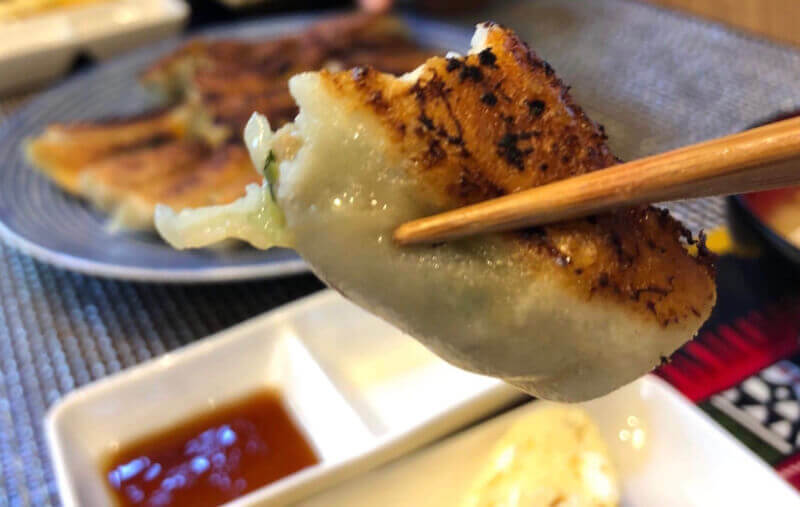 Join Naomi's fantastic class and uncover the secrets of gyoza mastery. Learn to create the perfect flour wrapper from scratch, ensuring you can recreate these crispy and juicy delights back home. You'll also whip up some mouthwatering dashi maki tamago, a traditional Japanese omelet. And to complete your meal, indulge in miso soup and white rice. The class takes place in Naomi's cozy kitchen, nestled in a peaceful residential area just outside Osaka's bustling core. She'll even pick you up from Shin-Osaka station to make your visit a breeze. Don't miss this fantastic opportunity to go beyond the tourist hotspots and experience the real Osaka!
Book here
9. Temari sushi, Miso soup, Japanese sweets and Matcha (Tea ceremony)! (halal/vegan acceptable)
Are you looking for a versatile cooking class that covers a range of delicious treats? Look no further! Temari sushi is the star here, taking regular sushi to the next level with its adorable, eye-catching shapes. Impress your friends and family with this fantastic style. You'll also learn to make miso soup, Japan's comforting staple, indulge in delightful mochi sweets, and even participate in a traditional matcha tea ceremony. Host and instructor Keiko is passionate about sharing the wonders of Japanese home-cooked cuisine, making this class a must for learning the essentials.
Book here
10. 2 types of Japanese sweets & Tea Ceremony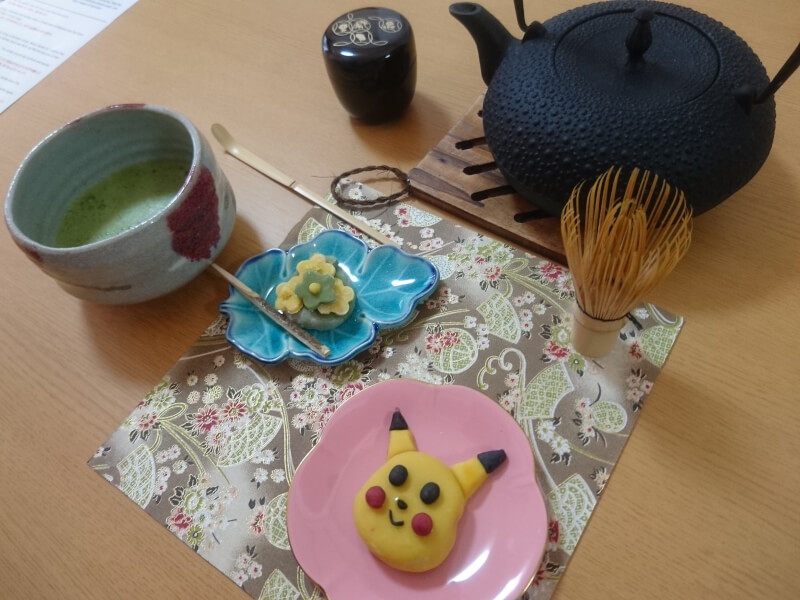 Calling all candy and sweets enthusiasts! You're in for a treat if you have a sweet tooth like me. Immerse yourself in the delightful world of traditional Japanese sweets and experience the captivating tea ceremony, all in just two hours! These sweets are crafted with natural ingredients like beans and rice, beautifully expressing the seasons of Japan through their colors and flavors. Join this class to unravel the secrets behind creating these exquisite treats and indulge in the deliciousness of matcha. Plus, you'll receive a handy, printed recipe to ensure your enjoyment of Japanese sweets and tea ceremony lasts even after your trip.
Book here
Aspiring chefs and culinary enthusiasts, are you ready? Here's the best part: you don't need any prior cooking skills to join these classes. No matter where you are on your cooking journey, there's something new waiting for you to discover. So, which classes are calling your name? Get ready to learn, taste, and elevate your cooking game!
Japan Wonder Travel Food Tours
Japan Wonder Travel is a travel agency that offers guided tours throughout Japan.
From private walking tours to delicious Food and Drink tours, we can help organize the best tours just for you! If you want to explore Japan and learn more about the history and backstories of each area you are traveling in, our knowledgeable and friendly guides will happily take you to the best spots!
In addition, we can provide you with any assistance you may need for your upcoming trip to Japan, so please feel free to contact us if you have any questions or need some help!
Follow us on Instagram, Facebook, Twitter, and TikTok for more travel inspiration. Or tag us to get featured!
Happy traveling!
Other articles you might be interested in